Jimmy Nicholas, Tamara Torres & More to Star in Industry Reading of New Musical FOOD FIGHTERS
The cast also features Monica Ho (The Great Leap), Daniel Stewart Sherman (Kinky Boots), and more.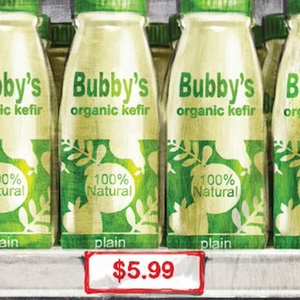 On May 26, 2022, AR Productions will present an industry reading of "Food Fighters", a new musical with book, music, and lyrics by Aaron Morrill. The reading will be directed by Joe Barros (Gigi, The Evolution of Mann) and will take place at The Jerry Orbach Theater at the Theater Center located at 210 W 50th Street, New York, NY 10019. The presentation is invitation only.
Synopsis
Start with 1 idealistic young Asian woman from the Upper West Side of Manhattan with a start-up food business. Put her in a large natural food store with 1 Colombian journalist who works there stocking shelves while he awaits a decision on his application for asylum. Add 1 overbearing mother, a ruthless competitor, a predatory store manager, a narcissistic investment banker, a tough-talking but big-hearted Dominican lesbian, and 1 self-mythologizing CEO. Sprinkle with catchy pop and Latin songs. Mix liberally with exciting dance numbers. Leaven with some very funny jokes. Thicken with an inspiring love story. Bake for 2 acts. Best consumed while still hot.
CAST
Monica Ho (The Great Leap), Jimmy Nicholas (Chicago Fire), Miguel Angel Vasquez (Ragtime), Daniel Stewart Sherman (Kinky Boots), Tamara Torres (Orange is the New Black), Darian Peer (HBO's Love Life), Alli Ryan Motley (Bring It On), John F. Higgins (Saved By the Bell), Alysha Deslorieux (Hamilton), Jill Abramovitz (Beetlejuice), and Sarah-Anne Martinez (Pretty Little Liars: Original Sin).