Industry Pro Newsletter: Checking in on Industry Evolution, Gender Pay Gap in the UK Closing
Clyde's is the Most Produced Play in the 2022-2023 Season
L'Shana Tovah tikatevu to our readers who celebrate Rosh Hashanah. Stories of transformation highlight the newsletter this week - with two different stories below - one looking at the evolution of Broadway, the other examining how Regional Theatres are transforming. Both are asking questions in light of the work done by We See You White American Theatre and other, wider racial justice protests that have occured over the past few years, alongside an increasingly powerful moment for the American labor movement. We've discussed many times in this newsletter how the industry is at a crossroads, and both articles serve as a strong check in on where the industry is in its development toward a more equitable future.
SUBSCRIBE NOW - Want this newsletter delivered to your inbox every Monday? Make sure and subscribe using the form at the top or bottom of this page to join the Industry Pro mailing list.
Industry Trends
Clyde's Is The Most Popular Play in Theaters Seasons
Lynn Nottage is responsible for a large portion of the work on American stages, even as theaters stage fewer shows. The sandwich shop comedy "Clyde's" by Nottage will be the most produced play in the nation this season with at least 11 productions, according to an annual survey by American Theater magazine that was undertaken this year for the first time since the outbreak of the pandemic. The study revealed that 24 Nottage plays were scheduled for this season's productions, tying her with Lauren Gunderson, a mainstay of regional theaters, for the title of most-produced playwright in America. Click here to read more...
Is Pay What You Can Ticketing the Right Model for the Future?
With ticket prices on the rise across the industry, and inflation pinching consumers pocketbooks in other ways, are new ticketing models, like pay-what-you-can, the new way to get audiences to take a risk on more adventurous programming? Click here to read more...
Broadway/New York
To Sit a While To Be On Display During Previews of Raisin in the Sun
The statue of Lorraine Hansberry created by sculptor Alison Saar, will be on display in Astor Place from the show's preview performances through Opening Night. On June 9, 2022, the Lorraine Hansberry Initiative unveiled the figurative statue of Hansberry in Times Square, delivering much-needed recognition to Hansberry's contributions as an artist and civil rights activist during this pivotal period in history. It will return to New York with an installation at Astor Place from Saturday, October 1 through Friday, October 21. Click here to read more...
Carol Burnett Launches Call to Rename The Majestic for Harold Prince
Following the announced closing of Phantom of the Opera, Carol Burnett took to social media to call for the Majestic, Phantom's home for the last 35 years, to be renamed for legendary stage director Harold Prince. Click here to read more...
Last season on Broadway 11 of the 35 new shows that debuted between autumn 2021 and spring 2022 had Black authors. With only 15 Broadway productions with Black authors having debuted between 2010 and 2020, that is an impressive number (and fewer than 30 in that span were by non-white authors). Rob Weinert-Kendt sat down with producers Ron Simons and Hunter Arnold to discuss the evolution of Broadway. Click here to read more...
On October 2, 2022, the famed Broadway souvenir shop, One Shubert Alley, located in Shubert Alley will permanently close. Theater Circle (268 W 44th St.), the shop's sister establishment, will continue to be open for business. Future plans for the space have not been announced. Click here to read more...
Regional
In Seattle, the Audiences Aren't Yet Back
According to a Crosscut poll of regional centers for the arts and culture, audiences aren't quite ready to come back. Seattle 's twenty-four museums, concert halls, and other cultural institutions have all provided attendance data, which reveals that visitors have been slow to return since the pandemic closure. According to venues surveyed, attendance has not gone above three-quarters of pre-pandemic levels in the last six months. The number of visitors stayed between 35% and 75% of that seen during the same time period in 2019, with many numbers hovering around 50% or 60% of pre-pandemic levels between February and July 2022. Click here to read more...
NPR Takes a Look at the Transformation of Regional Theater
As the industry not only works to emerge from the pandemic, but to radically transform itself in response to outdated models of doing business, NPR is taking a look at the history of the regional theater movement, and where it is aiming to go in its next evolution. Click here to read more...
PCPA Names Emily Trask Associate Artistic Director
Emily Trask, a member of the team at PCPA - Pacific Conservatory Theatre since 2018, has been promoted to the position of Associate Artistic Director. She will become a member of the senior leadership team in her new position and take part in strategic planning for the business as well as organizational oversight, along with creative duties on productions. Click here to read more...
International
Daniel Evans and Tamara Harvey to Take Over at the Royal Shakespeare Company
The Royal Shakespeare Company (RSC) has announced that Tamara Harvey and Daniel Evans will serve as co-artistic directors beginning in June 2023. Tamara currently serves as artistic director of Theatr Clwyd, while Daniel currently serves as artistic director of Chichester Festival Theatre. Tamara and Daniel applied jointly for the job because they are frequent collaborators. Click here to read more...
In the UK, the Gender Pay Gap in the Arts is Closing
According to an online study, the gender pay gap in the arts has decreased from four years ago by seven percentage points in 2022. The entire findings of the publication Arts Professional's ArtsPay Survey, which received responses from 1,493 persons working in various fields of the arts, including theater, have been made public. Anecdotal evidence, however, indicated that the problem of gender discrepancy "persisted in portions of the sector," according to Arts Professional. Click here to read more...
Ticket Sales Continue to Lag in Australia
Despite a lot of great programming across the arts on Australian stages, ticket sales continue to lag well behind pre-pandemic levels. A recent re-introduction of a stimulus program for arts and entertainment spending saw a huge spike in ticket sales for some organizations, but the question remains - how do we get to a new normal? Click here to read more...
Missed our last few newsletters?
September 19, 2022 - New CEO of Second City, New Leadership Across the Country
While the fall season gets underway, this week's newsletter is packed with stories of new leaders settling into their jobs - and facing the new realities of the theater industry. With the announced closing of Broadway's longest running show, questions have risen about tourism (the numbers in New York actually look much stronger than a hot take on Phantom might suggest), about the resiliency of brands (also highlighted by what the future might hold for Second City), and what gets audiences excited to come out to the theater. There aren't easy answers, but we'll continue to bring you the newly developed industry best practices as they develop each week in this newsletter. Click here to read more...
September 12, 2022 - Victory Gardens Terminates All Staff, A New Broadway Season is Underway
Last week, the Board of Directors at Victory Gardens opted to terminate their full staff and change the fundamental direction of an institution that was, for a long time, a very important incubator of new work. This is the latest development in a sweeping labor reset taking place across the industry, and after a series of victories for the labor movement, what feels like the first set back in asserting the rights of workers in the performing arts industry. In the UK, the West End paused to remember the Queen, and in New York, a new theatre season is underway. Click here to read more...
September 6, 2022 - No Good Answer on Masks, New Funds for Upgrades in London
As we enter the unofficial start of the fall season, theatre companies across the globe continue to grapple with some of the earliest questions posed upon reopening: what to do about masks? As more mixed policies come into play, we continue to see that there are segments of the audience that won't come with masks, and segments that won't come without, putting producers in a difficult position. This layers into new numbers from theatre groups in the Berkshires that indicate their audiences were down across the board - and point to a newly emerging trend: late cancellations of tickets and no-shows resulting in more empty seats in the audience than anticipated. Click here to read more
BroadwayWorld Resources
BroadwayWorld Stage Mag - A Fully Interactive Show Program
The digital solution to your show program needs - want to see what's possible? Check out the Stage Mag's for A Gentleman's Guide to Love and Murder and for The Musical of Musicals (The Musical!)! Then start building your own at stagemag.broadwayworld.com.
Add Your Show to our Regional Events Calendar
As audiences get set to return to in-person performances, and as your company works to market your own return to the stage, make sure you've got your upcoming shows in our regional events calendars. Listings are free of charge, with boosting options available. Get your show listed now
Want this newsletter in your inbox every week? Subscribe here.
Want more information about marketing options with BroadwayWorld? Request a media kit here and a member of our sales and marketing team will reach out promptly.
Related Stories
Industry Classifieds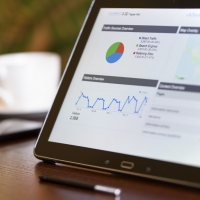 Industry Pro Newsletter: BWW 20th Hosts Announced, A Tentative Agreement Between AEA and the Broadway League

December 5, 2022

Nothing has been more exciting than our announcement last week of our 20th Anniversary Celebration set to take place on May 21, 2023 at Sony Hall in the theatre district. The event will be hosted by none other than BroadwayWorld's Richard Ridge and Tony Award-Winning Broadway Legend Chita Rivera.
---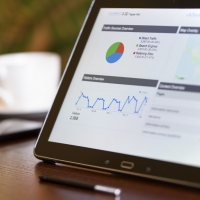 Industry Pro Newsletter: Orchestras Back on the Road, Streaming Continues for Some Companies

November 28, 2022

With many theatres getting into the swing of things with their holiday offerings, the end of 2022 is now in sight for many companies. The last few years have seen seismic shifts in how the industry operates, andCara Joy David brings us a great piece about how some companies are keeping streaming open as a way to maintain access for audiences.
---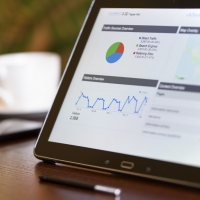 Industry Pro Newsletter: NYC Tourism is Back, Regional Awards Voting Underway

November 21, 2022

As many theatres get into the swing of their holiday shows and end of year giving campaigns, some good signs for the New York theater industry as tourism continues to rebound from the pandemic. While things still aren't back to the record setting year of 2019, the city is anticipating ending the year at about 85% of those levels.
---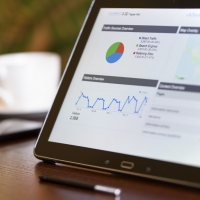 Industry Pro Newsletter: New Funding Challenges in the UK and US, New Leaders Take Their Posts

November 14, 2022

In the US, programs designed to help businesses and producers make it through the pandemic have been winding down or coming to an end over the last fiscal year - but audiences and funding aren't yet back to their pre-pandemic levels, leaving leaders in a tough position to figure out how to get their institutions back on firm financial footing.
---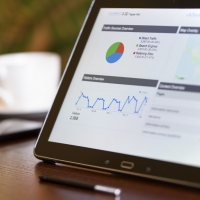 Industry Pro Newsletter: COVID Continues to Impact the Industry, UK Shakes Up Arts Funding

November 7, 2022

Ask anyone working in arts administration right now, and they'll tell you that the challenges they are facing are numerous and unprecedented. For many regional theaters, audiences are slow to return - but is that individual ticket buyers or season subscribers? Are they concerned about COVID or is it something else?
---