Douglas Sills to Star in DECEPTION, An Industry-Only Staged Reading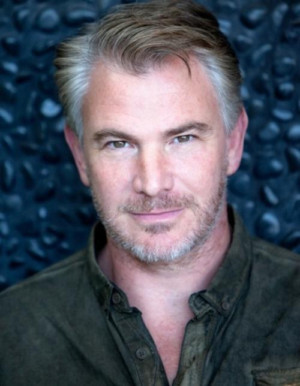 NEW LIGHT THEATER PROJECT presents Douglas Sills (Tony nominee Scarlet Pimpernel) in a staged reading of Deception by Brian Christopher Williams, on March 19, 2018, in Midtown Manhattan at 1pm and 5pm.
Directed by Sarah Norris, the reading also features Morgan Keene (Newsies), Jenna Gavigan (Gypsy), Jordan Bondurant (A Clockwork Orange), Adinah Alexander (Kinky Boots) and Wyatt Fenner (Bent) and an original song by David Holcenberg (Bingo). Casting by Stephanie Yankwitt & Margaret Dunn, TBD Casting.
For more information and tickets please contact: DeceptionThePlay@gmail.com or http://www.newlighttheaterproject.com/deception
In the war years of the 1940s, two young actresses, Norma Jeane and Beth, pound the same Hollywood pavement and share similar aspirations. They will become infamous by other names, one as Marilyn Monroe and the other as the Black Dahlia, the most notorious unsolved murder victim of her time.
Deception tracks the trajectories of these Tinseltown luminaries, culminating in an imagined meeting in the Black Dahlia's final hours. Playing host, an adaptable and engaging entertainer named Ellis (Sills) unpacks the legends of Beth (Gavigan) and Norma Jeane (Keene) while desperately searching for his missing wife.
Douglas Sills: Broadway/New York: War Paint; The Scarlet Pimpernel (Tony and Drama Desk Nominations); Living on Love; Little Shop of Horrors (Drama League Award); Hey, Look Me Over, Lady Be Good, Music in the Air, Carnival (Encores); Moonlight & Magnolias (MTC). National Tour: The Addams Family; The Secret Garden; Into the Woods. His regional credits include productions at La Jolla Playhouse, Long Wharf Theater, Westport, The Kennedy Center, South Coast Rep, Reprise LA and numerous leading roles for the California Shakespeare Festival. Television: "Chicago Justice," "CSI," "The Closer," "Numb3rs," and "Will & Grace." Film: Erotic Fire of the Unattainable and Deuce Bigelow: European Gigolo.
Brian Christopher Williams' play, Anita Bryant Died for Your Sins, received the Los Angeles Drama Critics Circle Award for Best Writing and a GLAAD Award nomination for Outstanding Los Angeles Production. His first play, In Stitches, won the "Back Stage West" Garland Award. His work has been performed throughout the U.S., including New York (Ensemble Studio Theatre, 78th Street Playhouse, Nat Horne Theatre), Los Angeles (West Coast Ensemble, Colony Theatre, Los Angeles Theatre Center, NoHo Theatre, Matrix Theatre, Sacred Fools Theatre, Hudson Theatre, Blank Theatre Company), and San Francisco (New Conservatory Theatre), as well as Actors Theatre of Louisville and Florida Studio Theatre. Various titles have been published by Samuel French, Inc., and in many Best of... anthologies by Smith & Kraus. His latest works include the play Deception (Julie Harris Playwriting Award finalist) and Animal Magnetism, a work-in-progress.
Sarah Norris is the Founding Artistic Director of New Light Theater Project. Her work has been seen both around the country (New York, Los Angeles, San Francisco, Fresno, Las Vegas, Minneapolis, Maine & Alaska) and around the world (Australia, England, & Ireland). In New York, she has worked with: Playwrights Horizons, Theatre Communications Group (TCG), LAByrinth Theater Company, Disney Theatrical Productions, Access Theater, BAMA Theatre Company, The Flea Theater, Primitive Grace (with Paul Calderon and David Zayas), The Gallery Players, and The Glass Eye/Fresh Produce'd to name a few. She has an MFA in Directing from the University of Nevada, Las Vegas and a BA in Theatre from the University of Alabama, Tuscaloosa. She is a proud member of AEA and SDC. For more information, please visit her website: www.SarahNorris.org.
Related Articles View More Industry

Stories
Industry Classifieds
More Hot Stories For You