Chelsea Marcantel's AIRNESS Receives 2018 M. Elizabeth Osborn New Play Award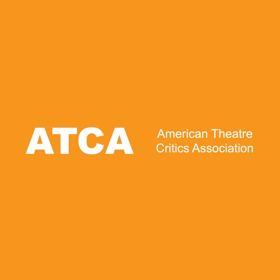 The American Theatre Critics Association (ATCA) has named Airness by Chelsea Marcantel the winner of the 2018 M. Elizabeth Osborn New Play Award. The award, which recognizes an emerging playwright, will be presented at the Humana Festival of New American Plays in Louisville on April 7. Airness, which premiered at Humana, concerns a woman entering her first air guitar competition. There she discovers there's an art form at the center of what may seem on the surface like just people pretending to play instruments.
A panelist on the ATCA New Play Committee which adjudicates the award called Airness "much more than a lark about a stranger in a strange land. It does what too few plays do... transforms audience assumptions... and it does it without condescending and with a wonderful sweetness and sincerity." Another added, "It's a play that demonstrates the value of choosing ties with others that transcend preconceived conceptions." A third panelist wrote, "Joy is hard to pull off. This one does it beautifully." Originally from southwest Louisiana and now based in Los Angeles, Marcantel completed a Lila Acheson Wallace
American Playwrights
Fellowship at the Julliard School in 2016 and is working on commissions from San Francisco Playhouse and Delaware Theatre Company. The Osborn Award is designed to recognize the work of an author who has not yet achieved national stature. The award was established in 1993 to honor the memory of Theatre Communications Group and American Theatre play editor M. Elizabeth Osborn. It carries a $1,000 prize, funded by the Foundation of the American Theatre Critics Association. Visit
americantheatrecritics.org
for a list of previous Osborn Award winners. The ATCA New Plays Committee, chaired by Lou Harry, arts & entertainment editor for the Indianapolis Business Journal, makes the selection from plays nominated by ATCA members. This committee also selects honorees for the $40,000 Harold and Mimi Steinberg/ATCA New Play Award. Other committee members are:
Misha Berson, Seattle Times (Seattle, WA)
Bruce Burgun, The New Orleans Advocate (New orleans, LA)
Lindsay Christians, The Capital Times (Madison, WI)
Amanda Finn, Wisconsin State Journal (Madison, WI)
Mike Fischer, Milwaukee Journal Sentinel, (Milwaukee, WI)
Pam Harbaugh, floridatheatreonstage.com (Indialantic, FL)
Erin Keane, Salon (Louisville, KY)
Mark Lowry, theaterjones.com (Dallas, TX)
Jonathan Mandell, newyorktheater.me (NYC)
Julius Novick, freelance (New York City, NY)
Marjorie Oberlander, freelance (New York City, NY)
Kathryn Osenlund, freelance (Philadelphia, PA)
Wendy Parker, freelance (Midlothian, VA)
Wendy Rosenfield, broadstreetreview.com (Philadelphia, PA)
David Sheward, artsinny.com (Jackson Heights, NY)
Martha Wade Steketee, freelance (New York, NY)
Perry Tannenbaum, Creative Loafing, (Charlotte, NC)
Bob Verini, Variety (Boston, MA)
The American Theatre Critics Association (ATCA) was founded in 1974 and works to increase public awareness of the role of theatre critics and to raise critical standards within the profession. It is the only national association of professional theater critics, with over two hundred members working for newspapers, magazines, radio and television stations, and websites. ATCA is a section of the International Association of Theatre Critics/Association internationale des critiques de théâtre (AICT-IATC), a UNESCO-affiliated organization that sponsors seminars and congresses worldwide.
Other playwriting awards presented or administered by ATCA include:
The Harold and Mimi Steinberg/American Theatre Critics Association New Play Award and Citations, which are underwrriten by The Harold and Mimi Steinberg Charitable Trust, created in 1986 by Harold Steinberg on behalf of himself and his late wife. The trust underwrites the annual $40,000 awards and citations, part of millions of dollars it has given for new productions of American plays and educational programs for those who may not ordinarily experience live theater.
The Francesca Primus Prize, bestowing an annual $10,000 award funded by the Francesca Ronnie Primus Foundation, to honor outstanding contributions to the American theatre by female artists who have not yet achieved national prominence.
ATCA also makes an annual recommendation to the American Theatre Wing and Broadway League for their Regional Theatre Tony Award and votes on the yearly inductions into the Theater Hall of Fame.
Related Articles View More Industry

Stories
More Hot Stories For You