Walking Tour and Script Discussion with 3 Figures Behind the Scene of PEREMPUAN-PEREMPUAN CHAIRIL

Before the stage of PEREMPUAN-PEREMPUAN CHAIRIL next month, Titimangsa Foundation held a "flashback trip" to commemorate the Poet Chairil Anwar's love story, visiting some spots that used to be his hangout places during his lifetime, in PEREMPUAN-PEREMPUAN CHAIRIL's Walking Tour and Script Discussion program.
The walking tour is presented by the scriptwriter (including some invited guests). The route started from the starting point in RPTRA Diponegoro, RSCM to Metropole, then Cikini Train Station and finally to Taman Ismail Marzuki. At each point, a poem is read about the women who have filled Anwar's heart. Each stop point represents each woman, such as RPTRA Diponegoro, RSCM point (Hapsah), Metropole point (Mirat), Cikini Train Station (Ida) and Taman Ismail Marzuki (Sri Ajati). At the final point, the tour has ended and entered the new activity, PEREMPUAN-PEREMPUAN CHAIRIL's Script Discussion featuring Happy Salma (Producer), Agus Noor (Director) and Hasan Aspahani (Screenwriter) located at Plaza Teater, TIM Jakarta.
This program aims to appreciate the life of Indonesia's great poet Chairil Anwar. Happy Salma, the producer for PEREMPUAN-PEREMPUAN CHAIRIL feels so honored to be able to held a historic event for Chairil Anwar, whom is also famous for his colorful love story. "I deeply admire the amazing works of Chairil Anwar. The figure has a charisma, especially for women. He had a myriad of romantic and interesting love story to be told into into a theater performance. Some women who are close to him are also having a significant impact in his beautiful poetry works and among them has become Anwar's signature works. With this flashback, we knew him more closely so we can remember Chairil Anwar properly".
PEREMPUAN-PEREMPUAN CHAIRIL - 11-12 November 2017, Teater Jakarta, Taman Ismail Marzuki. Director: Agus Noor, Producer: Happy Salma. Scriptwriter: Agus Noor, Hasan Aspahani and Ahda Imran. Cast: Reza Rahadian (Chairil Anwar), Marsha Timothy (Ida), Chelsea Islan (Sri Ajati), Tara Basro (Mirat) and Sita Nursanti (Hapsah).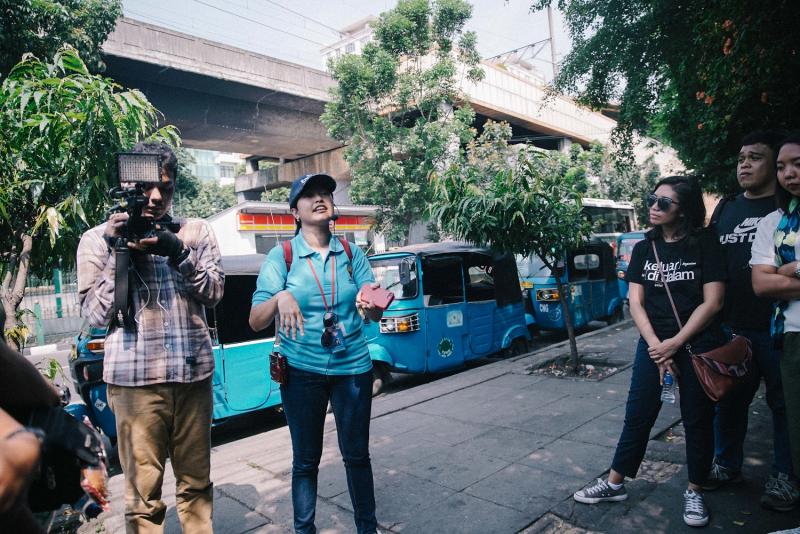 Related Articles View More Indonesia

Stories

Shows
Originally from Jakarta-Indonesia, Yuliani graduated from Journalism and Media Studies in 2009. Aside from her busy schedule freelancing in various events, she also done some (read more...)