BWW Preview: Titimangsa Foundation presents 'PEREMPUAN-PEREMPUAN CHAIRIL' in Teater Jakarta, 11-12 November 2017
After the success of 'BUNGA PENUTUP ABAD' in Jakarta last year and in Bandung last March, Titimangsa Foundation is back to present their upcoming 18th production, PEREMPUAN-PEREMPUAN CHAIRIL in 11-12 November 2017 at Teater Jakarta, Taman Ismail Marzuki. Before they begin the rehearsal process, Titimangsa Foundation held a ceremony at Dia.Loe.Gue Artspace, Kemang, Jakarta in August 19.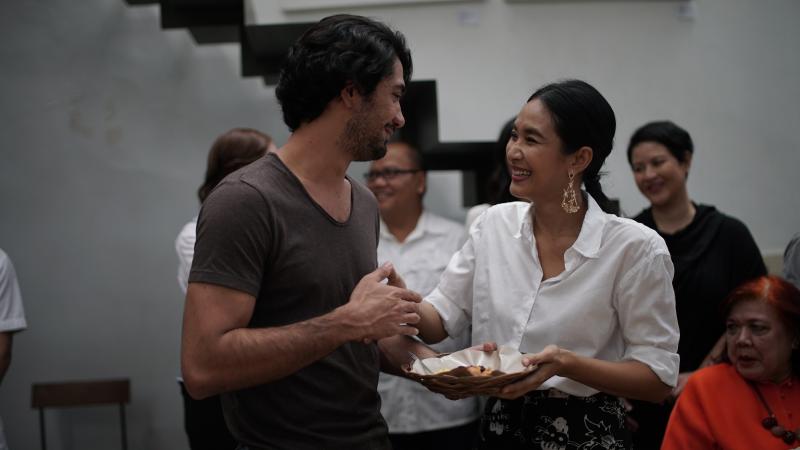 PEREMPUAN-PEREMPUAN CHAIRIL will revolves around the life and times of Chairil Anwar, as well as trying to uncover the other side of Anwar. This "poetic biography" unearthed from the poems he wrote for his "beloved" women, either openly or secretly; from his afire love to his romantic hidden grim love story. The script was inspired by a book titled "Chairil" written by Hasan Aspahani and published by Plot Point - Wahana Kreator Indonesia in collaboration with Gagas Media. PEREMPUAN-PEREMPUAN CHAIRIL tells about the relationship between Chairil Anwar with Ida, Sri Ajati, Mirat and Hapsah (later his wife).
PEREMPUAN-PEREMPUAN CHAIRIL is a synergy of various parties who are very concerned about the art and local culture's sustainability, especially performing arts, one of them is Bakti Budaya Djarum Foundation who always enthusiastically support theater performances in the country.
Happy Salma
- the initiator of Titimangsa Foundation as well as the producer in this play, stated that, "As an art lover especially literature, I am very enthusiastic to reappreciate the work of Indonesian great writer into the theater through the staging of PEREMPUAN-PEREMPUN CHAIRIL. Together with fellow film actors, now they can also feel the sensation of playing live on stage. This is one of my ways to keep the theater alive and to spread the love virus to the great works of Indonesian writer. For me, Chairil Anwar is an inspirational figure. He is not only a great Indonesian poet who is capable of making Indonesian poetic power through his poems, but Chairil Anwar is also a picture of modern Indonesian man who deals with the ideas of modernism and nationalism. This is what makes him very inspiring to this day, because his works can be a reflection of many things, related to the history of a nation that wants to discover the identity of nationalism as well as being an integral part of the world history achievements and raising the nation's name to a higher level. It can be said that this performance is really a form of infinite appreciation of the performing arts in the country. "
PEREMPUAN-PEREMPUAN CHAIRIL will feature the best Indonesian actors: Reza Rahadian as Chairil Anwar, Sita Nursanti as Wiraredja Hapsah, Chelsea Islan as Sri Ajati, Tara Basro as Sumirat and Marsha Timothy as Ida. In addition, this performance is also supported by people who are dedicated in performing arts such as Agus Noor as Director and Scriptwriter, Hasan Aspahani in Screen Supervision, Iskandar Loedin as Artistic Director, Artha as Multimedia Director, Ricky Lionardi as Music Stylists with music provided by White Shoes and The Couples Company, Retno Damayanti as Costume Designer, Fakhrudin as Makeup Artist, Ritchie Ned Hansel as Graphic Designer and Tompi as Photographer.
About Titimangsa Foundation
Titimangsa Foundation is a nonprofit foundation founded by
Happy Salma
in October 2007. Titimangsa itself means "to happen at the right time". Titimangsa Foundation is engaged in the cultural activities, especially performing arts. In the process, Titimangsa has produced several works of literature and performances to be reckoned within the national scene. Titimangsa Foundation has performed several activities, among others "RONGGENG DUKUH PARUK" by Ahmad Tohari in Amsterdam, Bern Switzerland and Teater Kecil, Taman Ismail Marzuki (2009), "MONOLOG INGGIT" by Ahda Imran and directed by Wawan Sofwan, adapted from the novel "Kuantar ke Gerbang" by Ramadhan KH, performed several times in Jakarta and Bandung (2011 - 2014), Musical 'WAYANG ORANG ROCK EKALAYA" in Jakarta (2014) and "BUNGA PENUTUP ABAD", adapted from a novel by Pramoedya Ananta Toer in Jakarta Arts Building (2016) and Taman Budaya Jawa Barat, Bandung (2017).
About Bakti Budaya Djarum Foundation
Djarum Foundation was established since April 30, 1986, with a mission to promote Indonesia into a fully solid country through 5 acts, including Social, Sports, Environment, Education and Art. All programs of the Djarum Foundation are a form of consistent service to the country, in order to establish the quality of life of Indonesia in a better and dignified future. Bakti Budaya Djarum Foundation continues to innovate through digital media, providing information on Indonesia's richness and cultural diversity through an interactive website that can be accessed by the public through www.indonesiakaya.com. They also build and launch "Galeri Indonesia Kaya" in Grand Indonesia, Jakarta. More information on the Bakti Budaya Djarum Foundation can be accessed in www.djarumfoundation.org or www.indonesiakaya.com.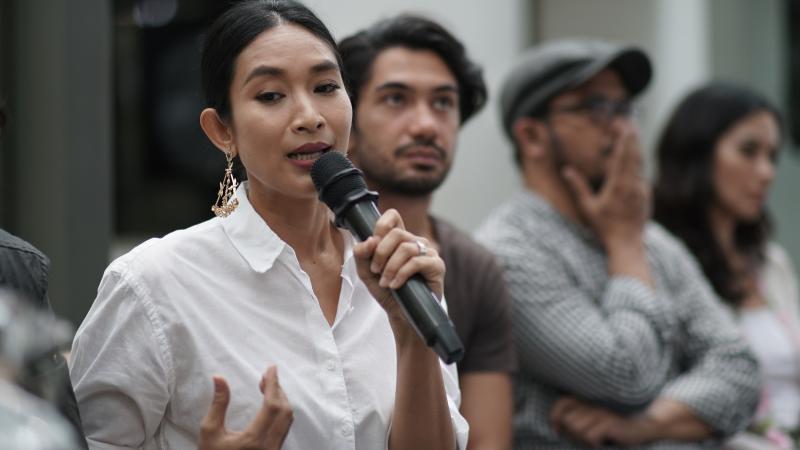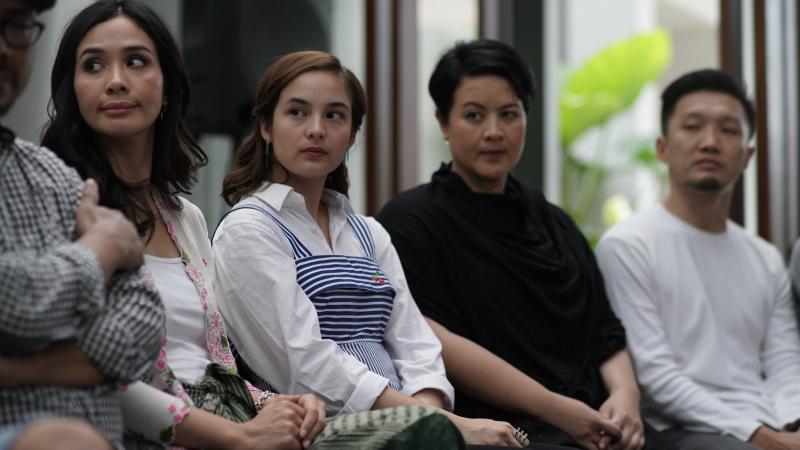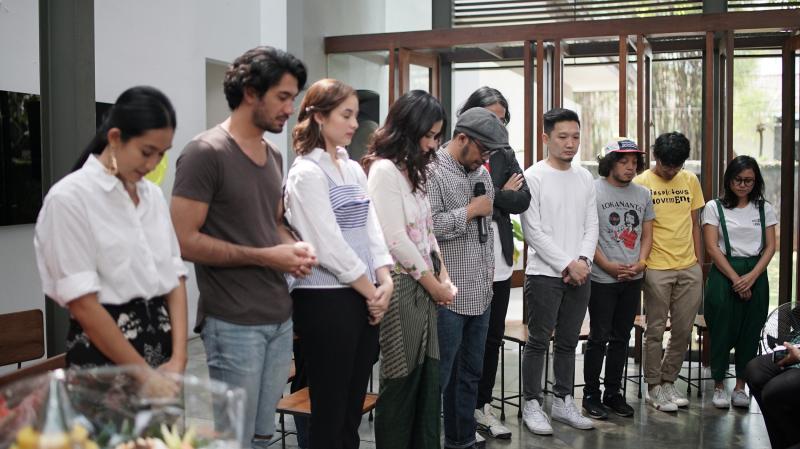 Related Articles View More Indonesia

Stories

Shows
Originally from Jakarta-Indonesia, Yuliani graduated from Journalism and Media Studies in 2009. Aside from her busy schedule freelancing in various events, she also done some (read more...)