India Interviews
The latest interviews about live + streaming theatre in India.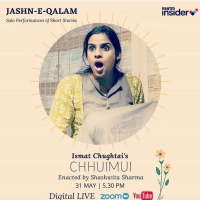 Shashwita Sharma of JASHN-E-QALAM at Digital - Live Play Co-Founder Of Jashn-E-Qalam
by Mary Anthony - June 08, 2020
, India
A Rendezvous with the co founder of Jashn-E-Qalam Shashwita Sharma. Mesmerizing one act play rendition of short stories from well known writers....