BWW Interview: ODISSI DANCER Madhur Gupta On Aarambh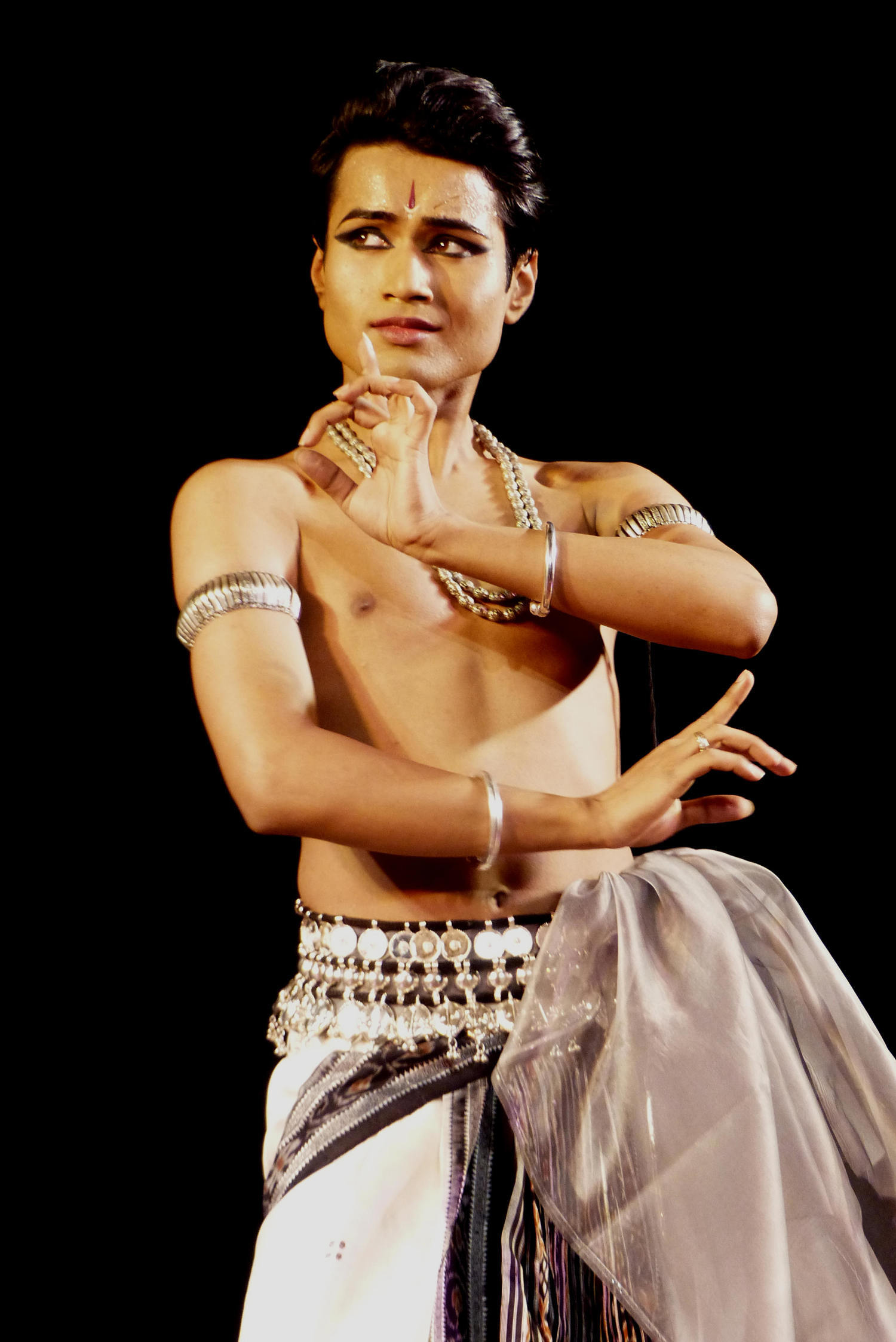 A new series promoting classical music and dance amongst youngsters will commence this weekend in the capital.
Titled Aarambh, the performance will also showcase an evening of Odissi dance and music by Madhur Gupta and troupe presenting some new choreographic works by the artist.
BWW spoke with artist Madhur Gupta about his recital and the showcase of classics by his Guru Sharon Lowen and her Guru Padma Vibhushan Kelucharan Mohapatra.
Tell us about your Odissi dance journey
My journey as dancer started quite young by the age of 9 or 10, but initially I learnt Kathak under Pt. Birju Maharaj ji for some years. Odissi happened to me quite by chance.
I literally walked into a workshop conducted by my first Guru in Odissi Guru Madhavi Mudgal and that is when it dawned upon me that maybe this was an art form I can dedicate my life, my existence to. Madhavi ji very graciously invited me to learn under her at Gandharva Mahavidyalaya, where I learnt for a while.I graduated on to learn finer nuances of Odissi under the renowned danseuse and Guru Sharon Lowen ji with whom I now have been learning for past six years. I must say, I feel extremely lucky to have the blessings of all my Gurus, for I think 'Guru Kripa' does eventually takes on forward in life. Kathak was a lot about showmanship. At every 'sam' the audience claps, at every 'chakkar' people are bedazzled. My personality is more introverted, in the sense that I wish things in life to be understated, sophisticated, and subtle of all. In Odissi, I find all that and much more.
What is the unique aspect of Odissi dance that you would want the world to know
If anyone is looking for unbound lyricism in an art form, they must witness Odissi for it is just so mellifluous and lyrically graceful that one cannot help but skip a heartbeat witnessing a good recital!
Tell us about the current performance and why it is important that more youngsters take up classical dance forms
I shall be presenting my solo production 'Pratibhasa- Reflecting Within' which shall be rendered with a team of beautiful musicians. This shall be an evening of Odissi dance and music presenting some new choreographic works by me, and classics by my Guru Sharon Lowen ji, and her Guru Padma Vibhushan Kelucharan Mohapatra ji. In a sense tracing the lineage and reflecting within the myriad metaphysical hues the art reveals to one. Held under the aegis of The Raza Foundation, it is scheduled to be presented on 11th September 2018 at Triveni Kala Sangam at 7 pm in New Delhi. About youngsters taking up classical forms I must say that only those with almost fanatical amounts of determination should take up these art forms. For they demand unrelenting grit, determination, devotion and commitment to the art and ones Gurus. Our classical arts demand quality not quantity.
What is the awareness of Odissi dance abroad. Do you feel it is well known or lots needs to be done to make the world know of its history and importance in culture
Since Kathak and Bharatanatyam had an earlier revival they by far lead in the international scene. But Odissi through its sheer lyricism, as I keep saying, is making its presence felt at par with other classical and non classical art forms across the globe. And of course, any art form at all times need competent advocates and practitioners of it!
What has been your favorite performance and why
There was one some years ago where a very senior connoisseur of art recognized me by exclaiming, "Oh! Aren't you the one who does good abhinaya?". And to me this was a true mark of appreciation, to be humbled by being recognized by one's art.
The performance can be watched on
11th September 2018 ? 6:30 pm ? Triveni Kala Sangam Auditorium, New Delhi
Related Articles View More India

Stories

Shows