BWW Interview: Shikhandi Fame actor MAHNAZ DAMANIA on why LGBTQ representation is important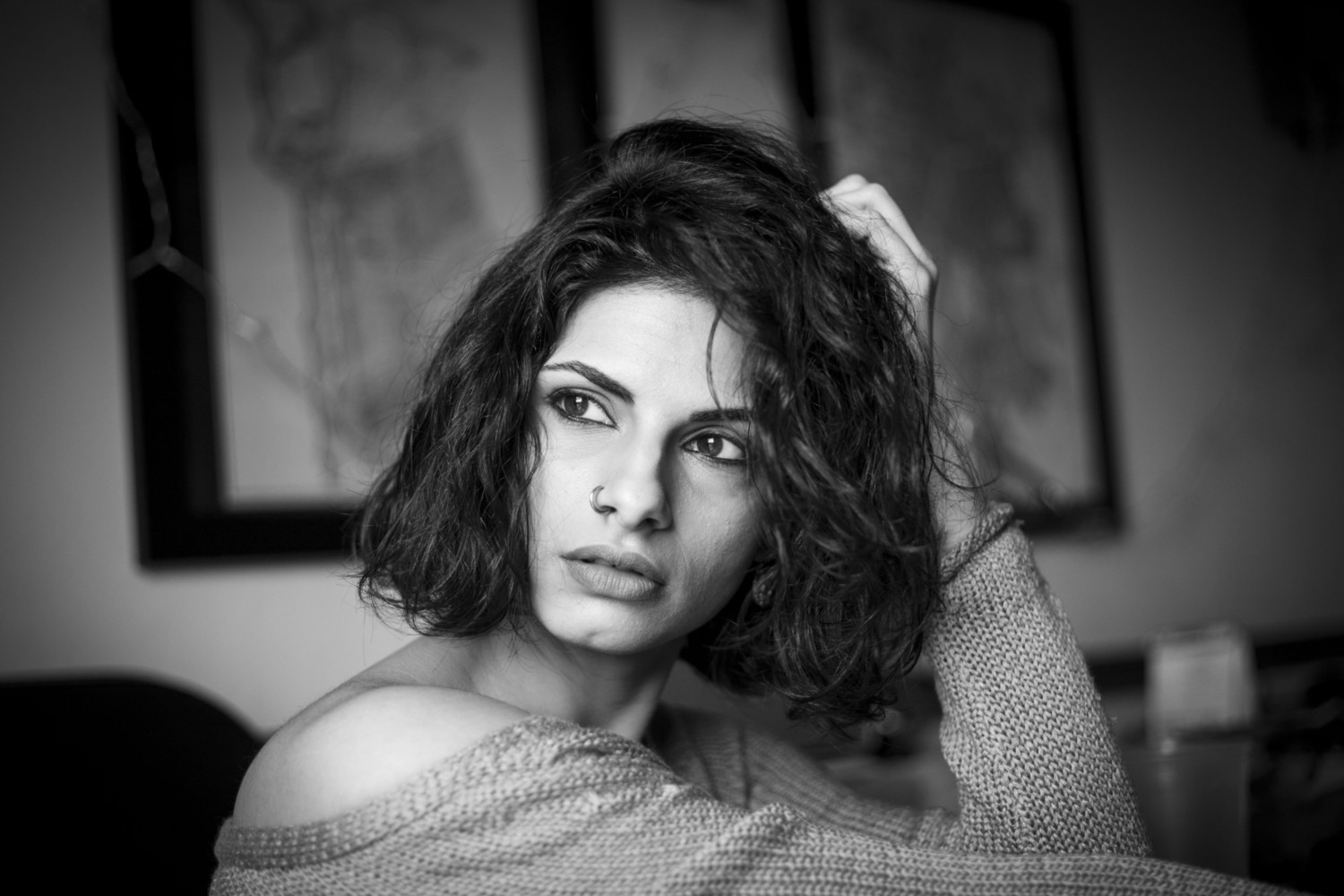 Actor Mahnaz Damania has been known for her roles in mainstream entertainers such as Humpty Sharma Ki Dulhaniya. But recently with her power performance in Shikhandi, the famous play by Faezeh Jalali she seemed to have set the bar high for theatre performances in India.
She talks to BWW about the impactful role and her future aspirations
You have been an actor on big screen and on the stage. What is the big difference you feel between two forms of the craft
Both forms fall different on technicalities for an actor. The demands on your body and voice are more expansive on stage while on camera things feel more concentrated. One could argue, "What about parts that require a lot of the physical on camera too?" - Yes - of course they exist, but everything on the stage becomes bigger and no two performances can ever be the same which is the magic of the stage. There's no stopping and re-taking a monologue or a scene or a line. The ball keeps rolling for storytelling on stage. But all said and done, I find both forms similar because both audiences come to experience the truth about your character and live through the story. Both mediums are involved with relentlessly conveying the truth. And how can form overshadow that?!
How was it playing a powerful character like Shikhandi. What was your reaction when the role first came to you
I have been very lucky with Shikhandi - to play this part (fairly) early on in my career is what I am most grateful for. To be the voice for a people that are marginalized, for any reason, be it gender, sexual orientation, caste, race - is of utmost importance to me. I hope I always am a part of work that uplifts and encourages rather than tramples and violates. Shikhandi lent me a certain strength at a tough point in my life. They showed me the power of intention and never giving up. I was ecstatic when I landed the part (but didn't express it outwardly) because we were at the Yakshagana Kendra in the afternoon and the atmosphere was so calm around us, I felt like I might have disrupted the peace.
Do you feel it is ironical that despite cinema being a bigger medium we are yet to have transgender protagonist on screen.
Equal opportunity is the going theme in our world everywhere right now. We are tackling more about Women's Rights and Transgender Rights (Human Rights if you will!) And that's a good thing! But there is still a lot of room! Whatever the job maybe, the best person for the job should get it in an ideal world. Person. As a creative industry (especially), we owe it to our community to represent all its parts inclusively, and how can we do that without all its minorities and majorities? I think more than ironic, it is almost shameful that we are late in realizing and implementing this. Yes, I am saying this even though I identify as female in the traditional sense. For Shikhandi - auditions were conducted across the board before it was finally cast. While I know some recent stories on screen and off have successfully cast transgender actors, I hope that we continue this search and don't get complacent in anyway. I see a lot of independent artists' works on the LGBTQIA front. If we can blend all these beautiful colors into one big happy performance canvas of however we identify, then we will have succeeded in the true sense
4. What are your future projects and would we be seeing you doing more theatre
I don't have a plan-B. This is all I know and want. So yes, one can safely assume, more theatre and more screen time. I am building a path that allows me to tell stories globally.
5. How would you view theatre in India today. Has it really come of age
I wish we had more "controversial" plays honestly. I think a lot is kept kosher - a bit cautious - a bit too "read between the lines". It is changing, albeit slowly but steadily, and I guess we'd rather have a steady upward climb than a superficial short run of saying what we want. If playwrights could brutally say what they wanted, without the fear of "hurting the sentiments" of some political faction that could barge in and stop a show - then I will be able to say without hesitation "Yes, theatre has come of age", because until now, theatre (and cinema for that matter) have not been given the chance they REALLY TRULY DESERVE. All forms of art are a mirror to the society we live in. If we are ashamed to see what we have become, we need to change. Mainstream production houses and theatre spaces also should share some responsibility for this.
Related Articles View More India

Stories

Shows