BWW Interview: Music Luminaries Rahul Sharma, Madhup Mudgal And Pandit Jasraj To Perform At Shriram Shankarlal Music Festival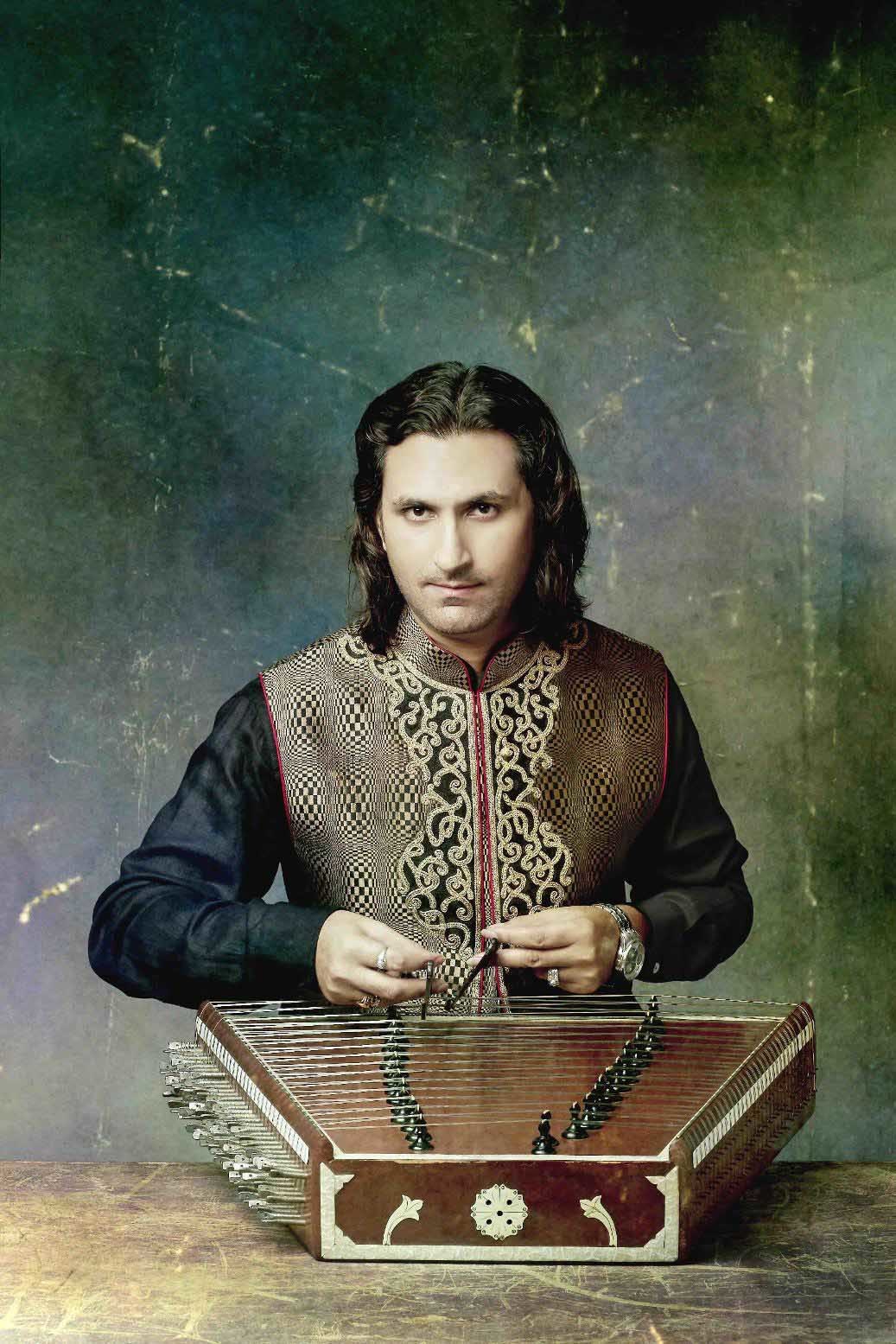 You know when a music festival is in its 72nd year, that it has to be paid attention to. But that's not the only big draw about the upcoming Shriram Shankarlal Music Festival 2019. The festival, since its inception has been getting together some of the most legendary names in music, together on stage. And this year, promises to be no different as highly respected names in the music world such as Rahul Sharma, Madhup Mudgal, Shahid Parvez Khan, Manjusha Patil, Biswajit Roy Chowdhury, Rajan Sajan Mishra, Sabir Khan, Rakesh Chaurasia, Kaushiki Chakraborty and Pandit Jasraj will be performing at what promises to be one of the music events to look out for in the capital.
Slated to be held between March 14-March 17, the festival will be held under the patronage of Shobha Deepak Singh, Director & Vice Chairperson, Shriram Bharatiya Kala Kendra. Ms Singh has been an important name in the performing arts circles in India and like each year she promises to bring a nuance to the much awaited festival.
On what should the younger audiences expect from a festival that leans heavily on classical forms of music? Or is there any young energy infused in the festival, Ms Singh informs, "This year's Shriram Shankarlal Music Festival is exemplary for it will feature maestros of the present generation in this 72 years old prestigious event.There are younger artists who we premiere such as Sabir Khan and Manjusha Patil. There are also those who have gone on to become outstanding in their respective genres such as Biswajit Roy Chowdhary (Sarod), Rakesh Chaurasia (Flute), Rahul Sharma (Santoor) and Kaushiki Chakraborty (Vocal).To ensure a variety of music, the Kendra attempts to accompanists those from outside Delhi such as Yogesh Samsi, Ram Kumar Misra, Samar Saha, amongst others. This year's festival will also feature established maestros such as Rajan Sajan Misra and Shahid Parvez Khan, with the grand finale by the iconic Sangeet Martand Pandit Jasraj in an exclusive morning session for the first time."
At a time, when there is a genuine interest amongst the young music fans to include elements of Indian heritage music in all contemporary art forms, festivals such as these go a step closer in bridging that classical and contemporary music space.
The organizers inform that over the years, the audience of the music festival has undergone a wide change. While earlier it was the musically inclined gharanas or music lovers of a certain generation that attended the festival, today it is the snap chat generation that can be found tweeting or instagramming live about the event. So, whether you are heavily interested in music forms from India or would like to get a glimpse of classics meets the contemporary age, the festival does deserve a date. Mark your calendars!
The schedule:
March 14: Santoor by Rahul Sharma at 6.30pm, vocal by Madhup Mudgal at 7.45pm and sitar by Shahid Parvez Khan at 9pm.
March 15: vocal by Manjusha Patil at 6.30pm, sarod by Biswajit Roy Chowdhury at 7.45pm and vocal by Rajan Sajan Mishra at 9pm.
March 16: sarangi by Sabir Khan at 6.30pm, flute by Rakesh Chaurasia at 7.45pm and vocal by Kaushiki Chakraborty at 9pm.
March 17: vocal by Pandit Jasraj at 11am
At Shriram Bharatiya Kala Kendra Lawns, Copernicus Marg, New Delhi.
Related Articles View More India

Stories

Shows