Photo Flash: Obsidian Opens Daring Comedy 'MOTHERF*#KER WITH THE HAT' on 9/15!
This September, Obsidian Theater will present the Houston premiere of THE MOTHERF*#CKER WITH THE HAT by playwright Stephen Adly Guirgis, winner of the 2015 Pulitzer for Best Drama. See photos of the Houston cast in action below!
There has never been a funnier tragedy than The Mofo with the Hat. Some may call this a dark comedy, but the humor here is so wonderfully and naturally integrated that the laughs come freely. At its core, this play is, surprisingly, a love story. It revolves around people thrown apart by lies and abuse issues, who just happen to have the most furiously colorful use of language. It's as heart-wrenching as it is side-splitting.
Jackie, a former drug dealer, has just been released from prison and is living with his high school sweetheart, Veronica. Jackie is enrolled in the AA program and is drug free with the help of his sponsor, Ralph D. When Jackie comes home having finally snagged a job, he and his libido are ready to celebrate. But when Veronica jumps into the shower to get ready, Jackie notices a hat sitting in the room that isn't his. He accuses Veronica of having an affair and, though she vehemently denies it, the inexplicably present hat causes a huge rift between them. Jackie's discovery puts into motion a series of further discoveries that unravel the fabric of love and trust that weaves a community together: lovers are split up, infidelity seems contagious, and sobriety is threatened. As his relationships to those he loved and trusted most dissolve before his eyes, Jackie has to decide whether he is truly ready to give up his vices in order to move into a brighter future.
THE MOTHERF*#CKER WITH THE HAT, written by Stephen Adly Guirgis and directed by James Belcher, opens September 15 and continues through October 8. Performances are at 8 p.m. Thursdays - Saturdays at Obsidian Theater, 3522 White Oak Drive. For information, please call 832-889-7837 or visit obsidiantheater.org. $15- $30.
Photo credit: Pin Lim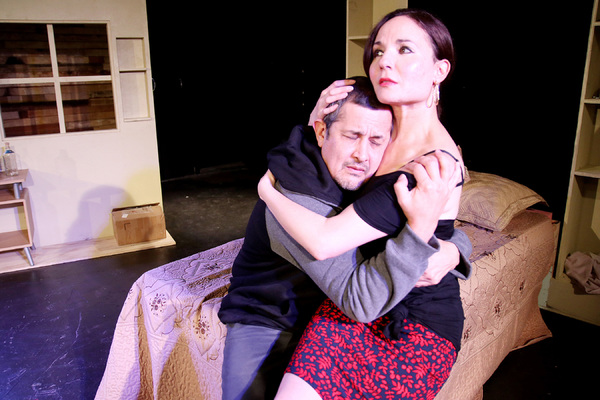 Luis Galindo and Patricia Duran

Luis Galindo and Patricia Duran

Patricia Duran and Luis Galindo

Luis Galindo and Atseko Factor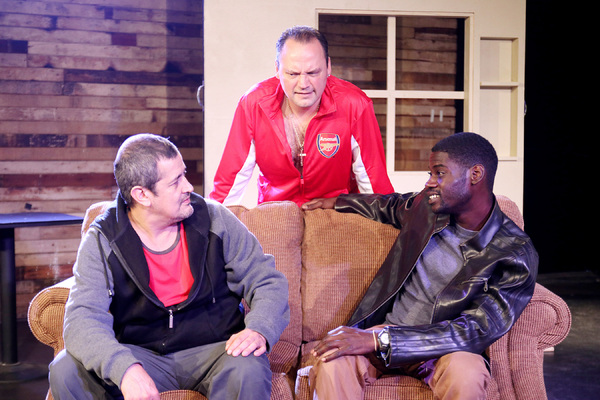 L to R: Luis Galindo, Rhett Martinez, and Atseko Factor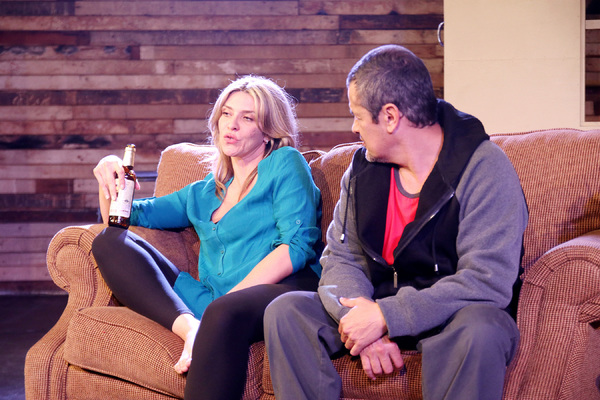 Courtney Lomelo and Luis Galindo

Patricia Duran, Luis Galindo, Courtney Lomelo, Atseko Factor, and Rhett Martinez