Photo Flash: Alley Theatre Presents NOISES OFF, Now thru 6/24
Alley Theatre presents Michael Frayn's delightful, uproarious romp Noises Off. Directed by Gregory Boyd, the show began previews Friday, May 25, opens tonight, Wednesday, May 30, and runs through Sunday, June 24, 2012, on the Hubbard Stage. See photos of the cast on stage below!
A farce within a farce, Noises Off takes the clichés of the genre and shakes them up in a wild comic blender into a hilarious melee of compromising situations and eccentric characters as they stampede in and out of doors, voices rising, trousers falling – to create something truly brilliant and unique.
Noises Off features longtime Alley artists Josie de Guzman as BeLinda Blair (Alley's The Seagull, August: Osage County) and Kimberly King as Dotty Otley (Alley's The Seagull, The Man Who Came to Dinner). Noises Off also features Alley Theatre Resident Acting Company members James Black as Lloyd Dallas, Melissa Pritchett as Brooke Ashton, John Tyson as Selsdon Mowbray and Todd Waite as Frederick Fellowes. Making their Alley Theatre debuts are Ben Diskant as Tim Allgood, Allison Guinn as Poppy Norton-Taylor and Mic Matarrese as Garry Lejeune.
Noises Off features scenic design by Hugh Landwehr and costume design by Alejo Vietti. Lighting design is by Pat Collins and sound design is by Rob Milburn and Michael Bodeen with Movement Director Brian Byrnes, and Dialect, Voice and Text Coach Pamela Prather.
Michael Frayn, a playwright, novelist, and journalist was born in London, first established his reputation with witty, gently satirical columns in The Manchester Guardian and The Observer. He wrote a series of novels in the same vein, including The Russian Interpreter (1966). His many plays include Copenhagen, Benefactors, Alphabetical Order and Clouds. He also wrote the script for the film "Clockwise" and the novel The Trick of It.
Michael Frayn has written a number of plays for television, and for the stage his work includes The Two of Us, Alphabetical Order, Donkeys' Years, Clouds, Balmoral (Liberty Hall), Make and Break, Noises Off, Benefactors, Look Look and Here. Alphabetical Order, Make and Break and Noises Off all received Best Comedy of the Year awards, whilst Benefactors was named Best Play of the Year.
He has translated four of Chekhov's full-length plays – The Cherry Orchard, Three Sisters, The Seagull and Uncle Vanya and adapted Chekhov's first, untitled play as Wild Honey. He has also translated four of his one-act plays – The Evils of Tobacco, Swan Song, The Bear and The Proposal and adapted five short stories Drama, The Alien Corn, The Sneeze, The Inspector General, Swan Song and Plots for the stage. He has translated Tolstoy's Fruits of Enlightenment, Yuri Trifonov's Exchange and Anouilh's Number One.
"Clockwise," his first film, was released in 1986 starring John Cleese. His second film, "First and Last," won an International Emmy Award in 1990. The film of his play "Noises Off" was produced by Disney.
His latest play, Afterlife, about impresario Max Reinhardt premiered at The National Theatre in 2008 and has been performed variously abroad. Earlier this year, Noises Off transferred from London's Old Vic Theatre to London's West End.
Tickets to Noises Off start at $25. All tickets to Noises Off are available for purchase at
www.alleytheatre.org
, at the
Alley Theatre
Box Office, 615 Texas Avenue, or by calling 713.220.5700. For discounts, more information, and details about special nights throughout the show's run, visit
Alley Theatre
's website.
Photo credit: T. Charles Erickson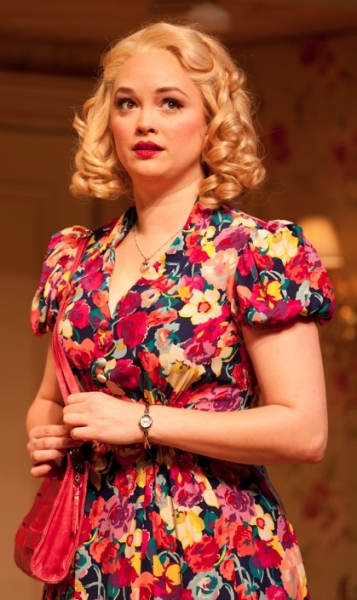 Melissa Pritchett as Brooke Ashton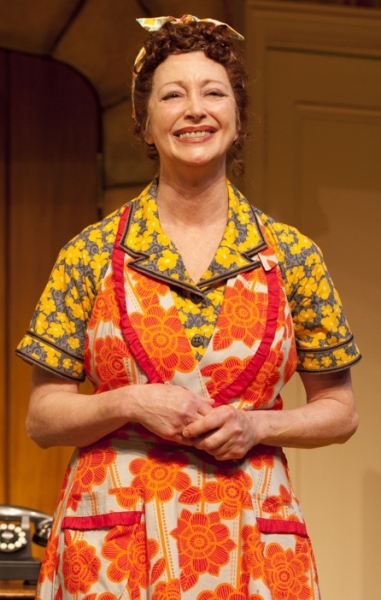 Kimberly King as Dotty Otley

Mic Matarrese as Garry Lejeune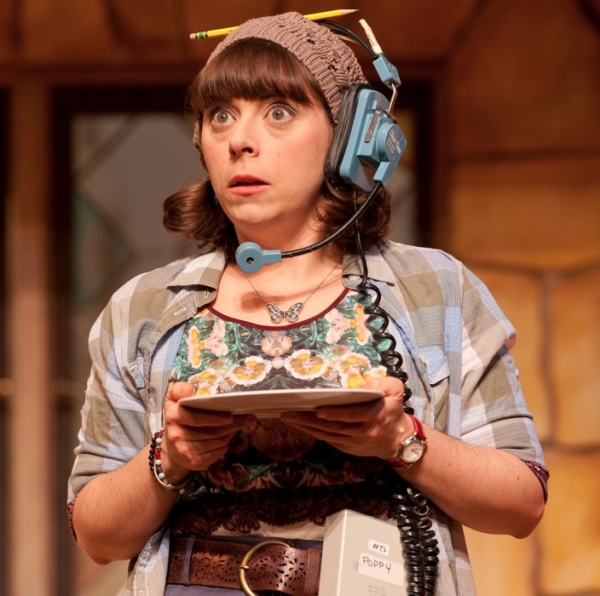 Allison Guinn as Poppy Norton-Taylor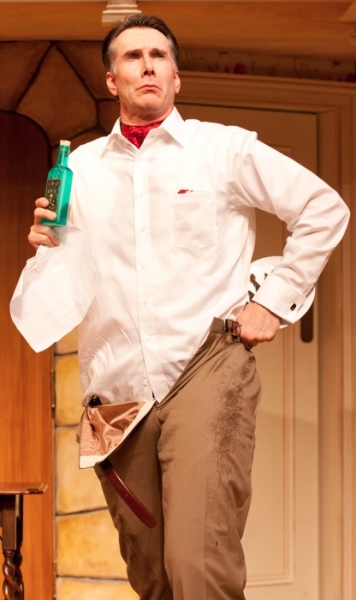 Todd Waite as Frederick Fellowes

Melissa Pritchett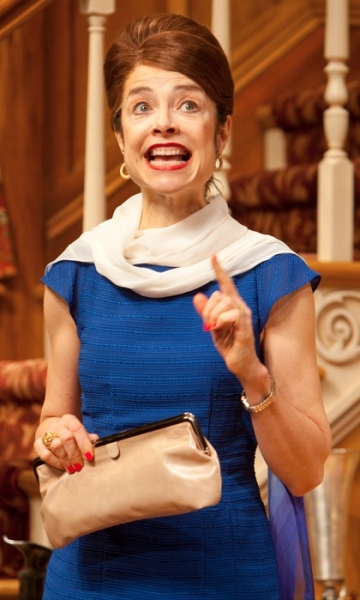 Josie de Guzman as BeLinda Blair

Ben Diskant as Tim Allgood

More Hot Stories For You