Date of Birth: September 09, 1873
Date of Death: October 30, 1943 (70)
Birth Place: Baden, AUSTRIA-HUNGARY
Latest News on Max Reinhardt
Stage Credits
Productions
[Broadway, 1943]
Director
Producer
[Broadway, 1942]
Production Supervisor
[Broadway, 1938]
Director
[Broadway, 1937]
Director
[Broadway, 1928]
Director
[Broadway, 1928]
Director
[Broadway, 1927]
Producer
[Broadway, 1927]
Producer
[Broadway, 1924]
Director
Writing
Playwright
Playwright
Photos
Max Reinhardt (Manny Longoria) falls in love with Will Hays (Robert Faber) after being attacked by magic flower.
From: 
Date:
05/19/2014
Stage
Productions
[Broadway, 1943]
Director
Producer
[Broadway, 1942]
Production Supervisor
[Broadway, 1938]
Director
[Broadway, 1937]
Director
[Broadway, 1928]
Director
[Broadway, 1928]
Director
[Broadway, 1927]
Producer
[Broadway, 1927]
Producer
[Broadway, 1924]
Director
Writing
Playwright
Playwright
Max Reinhardt News
THE GOOD PERSON OF SZECHWAN Comes To Sheffield Theatres in 2023
by Stephi Wild - Jun 17, 2022
Lyric Hammersmith Theatre, ETT and Sheffield Theatres today announce a new co-production of Bertolt Brecht's The Good Person of Szechwan, written by Nina Segal (In the Night Time [Before The Sun Rises], directed by Sheffield Theatres RTYDS Associate Artistic Director Anthony Lau (Anna Karenina), and commissioned by ETT due to open in Spring 2023.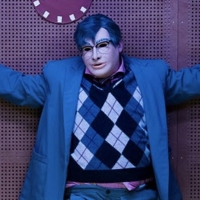 Volkstheater's Samouil Stoyanov Wins Alfred Kerr Actor Award
by Marissa Tomeo - May 22, 2022
The Volkshtheater has won another award at the 59th Berlin Theater Meeting. This year, the EUR 5,000 Alfred Kerr Actors' Prize goes to Volkstheater ensemble member Samouil Stoyanov for his performance in the production 'humanistää!' directed by Claudia Bauer. (Claudia Bauer received 3rd prize for this.) Actress Valery Cheplanowa, juror for this year's Alfred Kerr Actors' Prize, made her decision after seeing the ten productions invited to the 59th Theatertreffen.
Ockham's Razor's New Outdoor Show Explores Ownership Of Public Space
by A.A. Cristi - Apr 13, 2022
Renowned circus company Ockham's Razor will take their new outdoor performance Public on tour this summer.  Known for their aerial theatre performances, blending contemporary circus and visual theatre, Ockham's Razor's new production explores the use and ownership of public space.
Ute Lemper is Coming Back In London With RENDEZVOUS WITH MARLENE
by Stephi Wild - Mar 4, 2022
When Marlene Dietrich phoned a young singer out of the blue, the icon stayed on the line for an unforgettable three hours...30 years later West End and Broadway star Ute Lemper reveals all in her 5-star critically acclaimed show 'Ute Lemper: Rendezvous With Marlene'.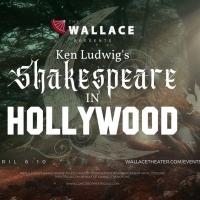 The Wallace Theater Announces Cast For Ken Ludwig's SHAKESPEARE IN HOLLYWOOD
by Chloe Rabinowitz - Feb 22, 2022
The Wallace Theater has announced the cast of Ken Ludwig's 'Shakespeare in Hollywood', coming April 6 -10 at the LHUCA Firehouse Theater.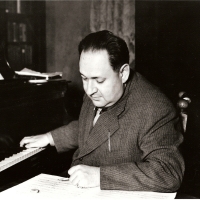 The University of Chicago and Folks Operetta to Present the Korngold Festival
by Chloe Rabinowitz - Feb 21, 2022
The University of Chicago and Folks Operetta have announced the Korngold Festival, celebrating and exploring the life and music of one of the 20th century's most successful yet underrecognized composers, Erich Wolfgang Korngold.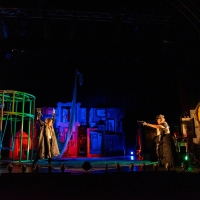 Adaptation of Angela Carter's THE BLOODY CHAMBER Will Embark on Tour in Spring 2022
by Stephi Wild - Jan 31, 2022
Award-winning Proteus Theatre will embark on a UK tour this Spring with their lauded adaptation of Angela Carter's collection of short stories The Bloody Chamber (and Other Stories). An erotic, heady and feminist re-telling of Angela Carter's dark fantasy fairy tales, the production is performed using aerial circus, visual physical theatre, gothic design and a haunting soundscape. 
Playwright Michael Frayn Awarded Critics Circle Award for Services to the Arts
by Chloe Rabinowitz - Jul 14, 2021
Playwright and novelist Michael Frayn was today awarded  the Critics Circle Award for Services to the Arts, the Critics Circle's highest honour. Every year since 1988, the Critics' Circle has voted for a single leading artist to receive an engraved crystal rose bowl in recognition of their distinguished contribution to the arts.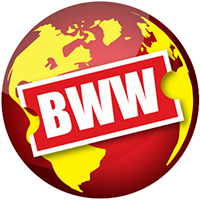 Circus Production THIS TIME Will Tour This Summer
by Stephi Wild - Jun 3, 2021
Ockham's Razor are back on tour this summer with their ground-breaking production This Time, produced by Turtle Key Arts.  With a cast ranging from 13 to 60 years old, This Time examines common perceptions of strength and age: how we are strong in different ways at different times in our lives.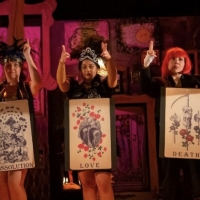 Cast Announced For THE BLOODY CHAMBER at the Pavilion Theatre, Worthing
by Stephi Wild - May 20, 2021
The award-winning Proteus will translate Angela Carter's macabre fairy tales to the stage using circus as a physical vocabulary. At a moment when women and men across the country confront the double standards of safety, sex, and the fears of what goes bump in the night, Carter's incendiary caustic take on fairy tales as cautionary tales could not be a more formidable challenge to the status quo.
Max Reinhardt Frequently Asked Questions
How many shows has Max Reinhardt written?
Max Reinhardt has written 2 shows including The Miracle (Playwright), Peripherie (Playwright).