Da Camera Announces its 2018-19 Season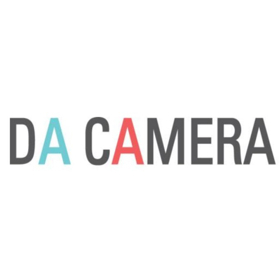 Da Camera of Houston celebrates 31 years of presenting chamber music and jazz concerts with the announcement of its 2018/2019 season, themed "Time Future Time Past." The title is taken from Four Quartets, a poem by T.S. Eliot: "Time present and time past / Are both perhaps present in time future / And time future contained in time past..." With a lineup spanning styles and genres, Da Camera's 2018/2019 season explores the progression of time. The season also marks visionary artist director Sarah Rothenberg's 25th anniversary season with Da Camera.
"With the 2018-19 season, Da Camera explores the multiple ways in which the present and future are informed by the past," said Da Camera Artistic and General Director Sarah Rothenberg. "In both chamber music and jazz, there is an ongoing dialogue with the great composers and performers who came before us and serve as inspiration. This continuum of time is especially meaningful to me this season, as it marks my 25th as Da Camera's artistic director, and so I find myself both looking back and ahead. Continuing to make connections between music and art, literature, theater and ideas, we offer musical programs inspired by poet John Ashbery, artist Cy Twombly and the explosively creative birth of the 20th century in Vienna 1900. With such masters as Richard Goode, Jordi Savall, Dr. Lonnie Smith, Chucho Valdés and the New York Philharmonic String Quartet, we are in the presence of performers embodying the greatest of musical traditions; and the younger generation finds its voice through pianist Aaron Diehl, composer Matthew Aucoin, vocalist Jazzmeia Horn and the genre-bending Russian Renaissance - all showing evidence of new ways of interpreting the past we inherit and making it relevant to today's world. This continuum of past and future in art continues to be a powerful source of inspiration to me personally, and I look forward to sharing it with our adventurous and ever-expanding Da Camera audiences in this very special season."
The 2018/2019 season opens on Saturday, September 29, with a rare Houston appearance by revered pianist Richard Goode. To begin the celebration of Rothenberg's 25th anniversary, she will join Goode for a performance of Franz Schubert's Fantasy in F Minor for piano four-hands. The performance is Da Camera's third annual James K. Schooler Memorial Concert, recognizing the generous bequest made by a loyal Da Camera subscriber and donor.
Other chamber music concert highlights include Tous les Matins du Monde, presented with Houston Early Music, in which conductor Jordi Savallleads Le Concert des Nationsin a program of music inspired by the 1991 film by the same title about gambist and composer Jean de Sainte-Colombe; Musical America's New Artist of the Month Russian Renaissance, an electrifying ensemble redefining chamber music through a variety of genres; andVienna 1900: In the Garden of Dreams, a multimedia production conceived and directed by Rothenberg that explores the obsession with dreams and the unconscious in the music, visual art, psychology and theater of fin-de-siècle Vienna. The concert features works by Johannes Brahms and Arnold Schoenberg, performed by Abigail Fischer, mezzo-soprano, and Rothenberg, piano, with projections by Sven Ortel, lighting by Marcus Doshi and set and costumes by Marina Draghici.
Da Camera's jazz series presents a signature mix of jazz greats and emerging artists. Among the highlights are Cuban pianist, composer, arranger and bandleader Chucho Valdés, a key figure in the evolution of Afro-Cuban jazz over the past 50 years; the Dr. Lonnie Smith Trio, led by NEA Jazz Master and paragon of innovation and experimentation Smith; trumpeter and composer Dave Douglas, presenting an unparalleled tribute to Dizzy Gillespie; and the Jazzmeia Horn Septet,starring the prodigious Texas-born vocalist Horn.
Da Camera continues its series of intimate concerts at the Menil Collection with performances by the Danish String Quartet, which pairs traditional Nordic folk songs with a contemporary work; Ashberyana: A Musical Celebration of Poet John Ashbery, which includes works inspired by the late poet, works setting his extraordinary poems to music and works reflecting his avant-garde spirit; the internationally acclaimed Elias String Quartetperforming two distinct programs that trace the history of British music; andThe Veil of Orpheus: Cy Twombly and Music,a concert inspired by Cy Twombly's work.
Subscriptions for Da Camera's 2018/2019 season are on sale now. To purchase tickets or to request a season brochure, please visit www.dacamera.com.