BWW Interview: Principal Dancer Chun Wai Chan Talks Houston Ballet at Miller Outdoor Theatre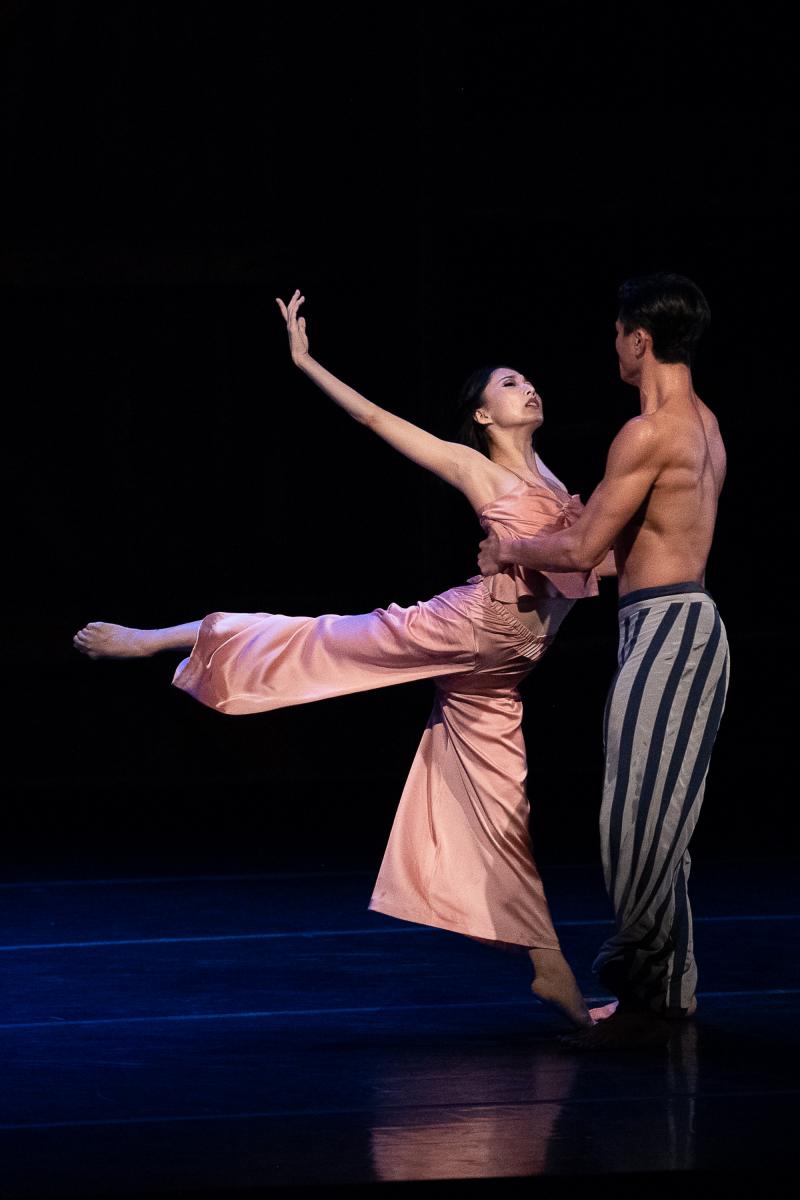 This weekend, from September 13-15, 2018, Houston Ballet will give free performances at Miller Outdoor Theatre. On the program are excerpts from crowd favorites like ROMEO AND JULIET, SWAN LAKE and DON QUIXOTE, as well as a selection from JUST, a new work from Houston Ballet Artistic Director Stanton Welch. Below, Houston Ballet Principal Chun Wai Chan tells audiences just what to expect.
---
BWW: Which selections will you be performing?
Chun Wai Chan: Siegfried (SWAN LAKE), Romeo (ROMEO AND JULIET), a pas de deux from JUST, and [one-half of] the lead couple in RAYMONDA.
How did you prepare for your performances?
Chun Wai Chan: I started rehearsing for Miller after coming back from Jacob's Pillow [dance festival]. It's hard to do every ballet every single day, so each day is focused on a couple specific ones so we don't tire out. I've performed the SWAN LAKE and JUST roles before, so less time was spent on them and more time was spent on learning ROMEO AND JULIET and RAYMONDA.
How does it feel to perform on the Miller Outdoor Theatre stage (as opposed to the Wortham)?
Chun Wai Chan: The temperature and humidity make it a lot harder to perform outside. You sweat more as a dancer. Being outside does allow you to see all the people in the audience though. When you are dancing, you can smell the nature. Other than it being harder, performing outside in nature is great.
Do you have any favorite selections from those the Houston Ballet will be presenting at the Miller Outdoor Theatre this weekend?
Chun Wai Chan: They are all very different and challenging. I like them all, and it's very hard to choose. JUST is very modern, and the others are very classic. I live the moment, and the piece I am dancing in that moment is my favorite.
What can audiences expect from the program? Any teasers or tidbits for us?
Chun Wai Chan: This program is very unique, and we haven't had a program like it before. It's all the most incredible pieces together, and you won't ever feel bored at all. It's going to be a unique experience and you will enjoy every single second of it.
JUST was created for Jacob's Pillow, and the pas de deux was created on Nozomi Ijima and me. If you know the story behind the pas de deux, it's much more interesting. It's about a couple that is in love, but the guy is gone and this is all in her imagination, like a memory. There's a lot of chemistry and it feels very natural. It's one of those pieces that I can just be myself and not act someone else. It's a very emotional piece to perform.
All of these pieces are amazing. I'm very excited for Friday night, because I'll be doing the BLACK SWAN pas de deux, JUST and RAYMONDA. Three ballets in one night is intense, so I'm looking forward to seeing how it goes. It's going to be fun, hot and tough, but I'm looking forward to the show.
This is a very good opportunity for people that have never got to watch a ballet or think ballet is inaccessible. You'll fall in love with ballet and see that it is worth it. For us as dancers, it's also an opportunity to give the audience unconditionally and give back to the community.
---
Performances are at 8 p.m. September 13-15, 2018. Miller Outdoor Theatre, 6000 Hermann Park Drive. This free 3-day event is open to the public with both covered seating and lawn space available. The covered seating is ticketed. Free tickets are available (4 per person over age 16, while they last) at the Miller Outdoor Theatre box office the day of the performance between the hours of 10:30 AM-1 PM. If any tickets remain at 1 PM, the box office will re-open one hour before show time to distribute the remaining tickets. Lawn seating is open, and participants are encouraged to bring blankets and snacks to further enjoy this thrilling experience.
Related Articles View More Houston

Stories

Shows
Katricia Lang's features and opinion pieces have appeared in print and online. In 2016, she became Senior Editor of BroadwayWorld - Houston.