Jaap Van Zweden and The HK Phil Open The 2019/20 Season With Major Romantic Works By Rachmaninov, Mahler And More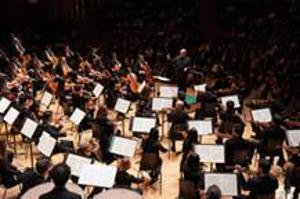 The Hong Kong Philharmonic Orchestra (HK Phil)'s new season gets underway with a powerful pair of concerts led by Music Director Jaap van Zweden. Each concert features the type of full-bodied Romantic works that have led this orchestra, under Jaap's baton, to international recognition. Joining hands with the orchestra for this two-week gala are First Prize winner of the Chopin International Competition, Korean pianist Seong-Jin Cho; and Gramophone Classical Music Award's Solo Vocal award winner, German baritone Stephen Genz.
Season Opening: JAAP | Seong-Jin Cho (6 & 7 September) features Rachmaninov's thrilling Piano Concerto no. 2, a perennial audience favourite that is sure to be especially electrifying in the hands of Korean phenom Seong-Jin Cho.
The concert opens with the Prelude to Act 1 of Die Meistersinger von Nürnberg by Wagner-a composer now nearly synonymous with the HK Phil following Jaap's triumphant four-year performance and recording project of Wagner's Ring Cycle, which won the HK Phil a Gramophone nomination for 2019 Orchestra of the Year.
The programme will conclude with selections from Prokofiev's Romeo and Juliet, the dramatic ballet score the composer intended to reach "the hearts of all listeners" on its own merits regardless of dance and theatrical elements.
Title Sponsor of Opening Night Concert on 6 September 2019: United Overseas Bank.
More Hot Stories For You