Artistic Director Designate Poon Wai Sum's New Play CONFRONTATIONS Comes to Hong Kong
Performances run through 8 October.
Is it duty or love that motivates people to care for their frail, aging parents? As three generations of a family sit together at a rare buffet gathering, the matriarch suddenly makes an announcement that is hard to swallow. When her children-all beset by their own problems-hear their mother's proclamation, how will they respond? Confrontations, written and directed by HKRep Artistic Director Designate Poon Wai Sum, features Chow Chi Fai, Ko Hon Man, Mercy Wong, Chris Sun, Wong Hiu Yee, Poon Tai Ming, Trickle Choi, Luk Ka Ki, Chan Kiu and Dee To. Every character in this play appears en travesti, enticing the audience's senses even more. Confrontations runs from 24th September to 8th October at the The Box, Freespace, West Kowloon Cultural District. Tickets are now available through West Kowloon.
Confrontations is a story about a three generations family. Some say the matriarch's a centurion. Having lived alone for years, she announces her self-exile on her proclaimed 100th birthday, when she plans to move from month to month to the homes of her three children until the day she can no longer walk, where she'll stay put until she meets her Maker. Her three children (played by Ko Hon Man, Mercy Wong and Chris Sun) all suffer from their own family strife and personal problems. When they hear their mother's new strategic plan, they are all at a loss. This is the latest straw in their beleaguered existence. Will they survive this test?
Complicated feelings and thorny emotional connections dominate this family, all of whom carry a heavy burden on their shoulders. Families facing external challenges and internal strife are common these days in Hong Kong, so this story can be seen as a reflection of our times. While this play takes its inspiration from family, it also inspires us to have a more profound understanding of life.
Playwright and director Poon Wai Sum states, "The title of this play originates from Taiwanese scholar and Zen practitioner Lin Gu-Fang. According to him, Zen is a way of seeing beyond the façade of life, but even more importantly, it depends on whether one has the courage to see beyond the façade. If we don't have the courage, we cannot see what is beyond what life really means." The title of the play and its plot are interconnected. Poon continues, "Just like in ancient times when adversaries meet along a narrow path. When your opponent wields his sword, you must raise yours in defense. Such conflicts are filled with dramatic tension. That is why I use Confrontations as the play's title."
In Poon Wai Sum's mind, how one sees beyond life's façade can be likened to swallowing a whole red cluster pepper. He explains, "To illustrate Confrontations with an everyday example, life encompasses all different tastes (sweet, sour, bitter, spicy). We are cognizant of what it means to taste something spicy, but that is only on an intellectual level. The best way to truly comprehend is to put an entire red cluster pepper in one's mouth and slowly chew on it, tasting the spiciness without spitting it out, perhaps even swallowing the whole pepper to experience how it burns in the stomach. That is a real experience of 'spicy'." He hopes that this analogy can help us understand life's many tastes and how we handle them. As long as we have sufficient courage to face, accept and digest it, life and our comprehension will both be elevated to another niveau.
More Hot Stories For You
Tom Cavanaugh's ADAM & YOSHI Premieres in China

November 29, 2022

Award winning writer/director/producer Tom Cavanaugh's full-length stage play, ADAM & YOSHI will World Premiere with the Wedraman Theatre Company of Hong Kong.
---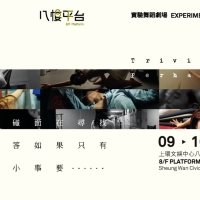 Hong Kong Dance Company Presents Experimental Dance Theatre TRIVIA, PERHAPS

November 21, 2022

Hong Kong Dance Company will present three performances of Experimental Dance Theatre Trivia, Perhaps on 9 and 10 December 2022 at 8/F Platform, Sheung Wan Civic Centre. The cast of nine young dancers will unleash their boundless imagination to bring you a multi-faceted vision of dance.  
---
The Hong Kong Philharmonic Orchestra Presents The First Arts Tech Programme

November 18, 2022

To extend the horizon of creativity in arts with innovative technology, the Hong Kong Philharmonic Orchestra (HK Phil) will launch a series of Arts Tech programmes in its 2022/23 and 2023/24 Seasons. The inaugural programme will be the world premiere of The Metaverse Symphony by Hong Kong composer Elliot Leung, which will be held in May 2023 at the Hong Kong Cultural Centre Concert Hall.
---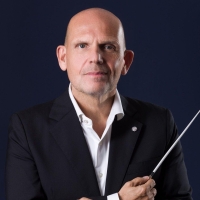 Internationally Acclaimed Soloists Light Up The Stage With Exciting Programmes Conducted By HK Phil Music Director Jaap Van Zweden

November 9, 2022

From November to December 2022, the Hong Kong Philharmonic Orchestra (HIK Phil) will present a superb line-up of programmes led by HK Phil Music Director Jaap van Zweden. Four virtuoso artists – HK Phil Concertmaster Jing Wang, cellist Jan Vogler, violinist Akiko Suwanai and pianist Niu Niu – will join Jaap at the Hong Kong Cultural Centre Concert Hall.
---
HK Rep Presents THE TOP RESTAURANT

November 8, 2022

Life and its many facets are encapsulated in the rise and fall of a century-old Peking duck restaurant in The Top Restaurant, the play that launched former HKRep Resident Playwright He Jiping's career. Based on an ownership tussle over the renowned Fujude restaurant, this story is set in post-1911 Beijing. Foods and their many flavours become metaphors for life, enlivening characters and garnering resonance with the audience, engendering a classic that has transcended time.
---