BWW Review: THE WANDERING at Theater Im Delphi - A World Premiere with potential.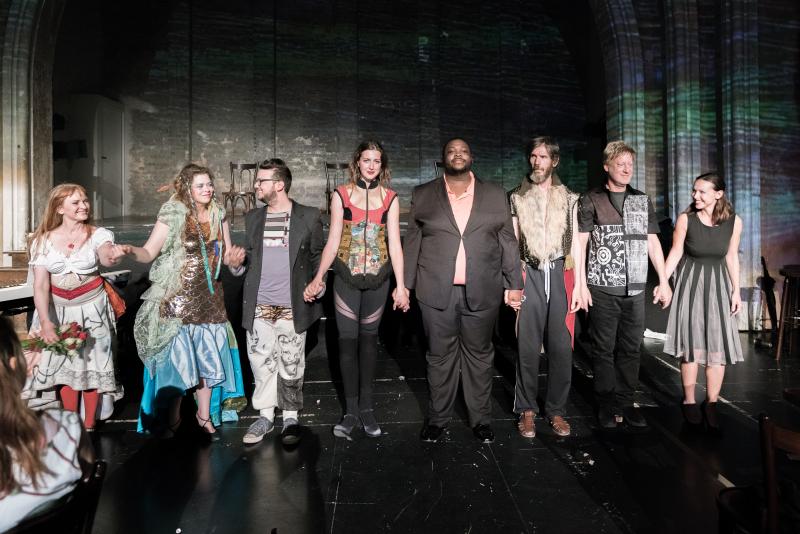 A group of young performers (Donna Lee, Darell Hanes, Alexander Simoes, Carrie Getman, Udo Wiegand, and Sara McKee) work with 100% commitment futilely trying to turn Ken Shakin's THE WANDERING, a musicalized re-imagining of James Joyce's "Ulysses," (factually a short Oratorio), into a fully-staged operatic performance. They only partly succeed.
Per Aspera and Tacheles Art Academy are listed as co-producers of this World Premiere which is being performed in the newly re-opened Theater im Delphi, a former Silent Movie House in East Berlin. The performance space itself is marvelous, with excellent acoustics and it has a tremendous character of its own.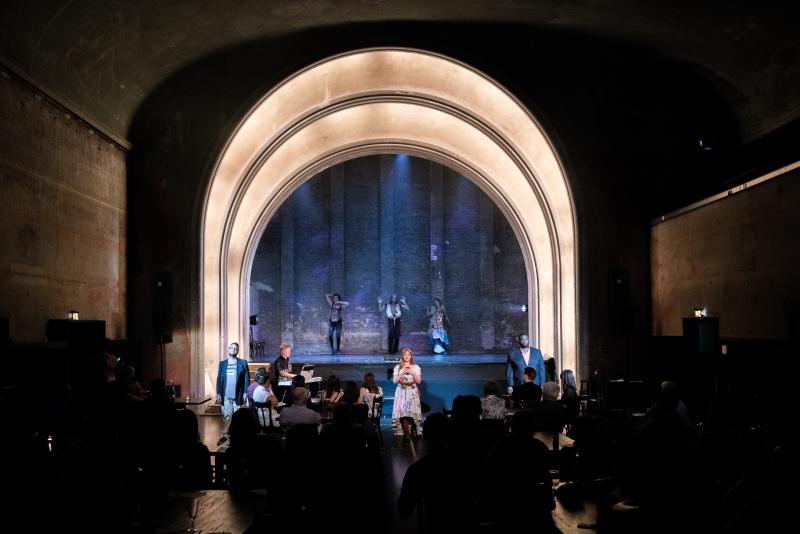 Brina Stinehelfer, Artistic Director of the Delphi, is responsible for directing THE WANDERING. Using every inch of the Stage and Audience space, Ms. Stinehelfer and her cast work mightily to dramatize Mr. Shakin's music. It only works intermittently.
In my opinion, THE WANDERING is, at most, a 15-20 Minute Oratorio that has been padded into a performance piece. Mr. Shakin has talent. Some of his melodies are quite beautiful. He writes well for the voice. Unfortunately, he repeats his melodic and rhythmic figures ad infinitum, and the musical- and dramatic focus of this work gets lost in Ms. Stinehefer's "interactive" staging. It was overkill.
From a strictly musical standpoint, this piece has potential. However, it needs serious editing and, in my opinion, would best be served as an Oratorio. The staging did not further either Mr. Joyce's or Mr. Shakin's communication.
Ms. Stinehelfer, her cast, and the production companies are ambitious young artists who are adding value to the cultural landscape in Berlin. They are to be commended for attempting this ambitious undertaking. That they did not fully succeed with THE WANDERING should not deter any of them from continuing on their chosen artistic path.

Related Articles View More Germany

Stories

Shows