Latest News on Donna Lee
Donna Lee News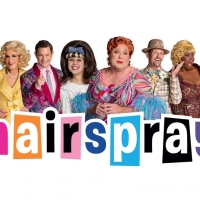 HAIRSPRAY To Tour To Adelaide And Sydney
by A.A. Cristi - Jul 21, 2022
Producers of the original Tony Award winning Broadway production of Hairspray are have announced that the beloved production, which is soon to premiere at Melbourne's Regent Theatre, will be touring to Adelaide and Sydney from late 2022.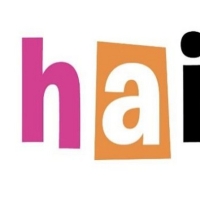 Final Cast Members Revealed For HAIRSPRAY at the Regent Theatre
by Stephi Wild - Jun 27, 2022
The final cast members have been unveiled for the highly-anticipated Australian premiere of the original Tony Award winning Broadway production of Hairspray, which is set to open at the Regent Theatre in August.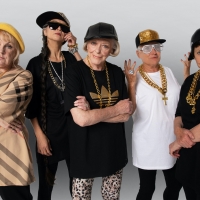 HALF TIME, A New Musical About Not Acting Your Age, Must Close May 2
by Stephi Wild - Apr 26, 2021
Half Time is the incredible true story of ten ordinary seniors with extraordinary dreams who audition to dance at halftime for a major basketball team. Only after making the cut do they learn they won't be dancing tap, salsa, or swing – instead, they will bring down the house with a style that is entirely new to them: hip-hop.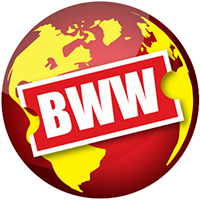 vMHF Theatricals Will Present Virtual Reading of HONOR by William R. Duell
by A.A. Cristi - Mar 24, 2021
vMHF Theatricals will present HONOR by William R. Duell, a virtual reading to benefit the Wordsymth Theater Company, Houston, TX. 
Who Won Awards at the GRAMMYS? See the Full List of Winners Here!
by Sarah Jae Leiber - Mar 14, 2021
The awards honored six musicals from Broadway, Off-Broadway, and the West End with nominations for Best Musical Theatre Album - 'Jagged Little Pill,' 'American Utopia,' 'Little Shop of Horrors,' 'The Prince of Egypt,' 'Soft Power,' and Amélie.'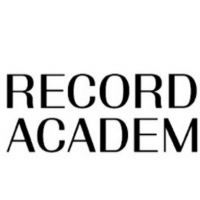 63rd GRAMMY Awards Premiere Ceremony To Be Streamed Live Via GRAMMY.com March 14
by Sarah Jae Leiber - Mar 2, 2021
Kicking off the event will be a tribute performance celebrating the 50th anniversary of the classic Marvin Gaye track 'Mercy, Mercy Me (The Ecology)'.
Australian Premiere Of HALF TIME To Debut At The Hayes Theatre Co In 2021
by Stephi Wild - Dec 13, 2020
Nineteen 98 Productions in association with Hayes Theatre Co. presents the Australian premiere of Half Time a new musical directed by Helen Dallimore and starring some of Australia's most treasured performers including Nancye Hayes AM, Stefanie Jones, Donna Lee, Wendy-Lee Purdy and more.
Kent State University Piano Division To Host Student Scholarship Gala Concert
by Stephi Wild - Jan 15, 2020
The Hugh A. Glauser School of Music at Kent State University's Piano Division will host a Scholarship Gala Concert at 5 p.m. on Sun., Jan. 26 in Ludwig Recital Hall. Tickets for the event are $35 per attendee, with all proceeds going toward student scholarships. A complimentary reception with heavy hors d'oeuvres and beverages will immediately follow the performance in the Roe Green Lobby. Both venues are in the Center for the Performing Arts at 1325 Theatre Dr. on the Kent Campus. Reservations can be made in advance at www.kent.edu/PianoScholarshipGala.
Craft Recordings Releases The Savoy 10-Inch LP Collection, Featuring Charlie Parker's Groundbreaking Bebop Sessions
by Chloe Rabinowitz - Jan 8, 2020
t Recordings has announced the release of The Savoy 10-Inch LP Collection, which spotlights Charlie Parker's groundbreaking bebop sessions for the legendary jazz label, spanning 1944 to 1948. The deluxe, four-LP box set-also available digitally-features newly restored and remastered audio, faithfully reproduced artwork from the original 10-inch albums, plus a booklet containing vintage photos, rare ephemera and new liner notes from GRAMMY® Award-winning journalist and author Neil Tesser. These historic recordings, reissued as the world celebrates the 100th anniversary of Parker's birth, feature such jazz greats as Miles Davis, Dizzy Gillespie, John Lewis, Bud Powell and Max Roach. Set for a February 28th release date, The Savoy 10-Inch LP Collection is available for pre-order today (1/8), while the instant grat single, 'Ko-Ko,' can now be streamed or downloaded on all major digital outlets. 'Ko-Ko' was one of Bird's early masterpieces and his first recording as a leader. In 2003, 'Ko-Ko' was added to the National Recording Registry, categorized as a recording that is, 'Culturally, historically or aesthetically important, and/or inform or reflect life in the United States.'

Kent State's Verve Chamber Players To Perform The Music Of Mozart And Mendelssohn March 3
by Julie Musbach - Feb 12, 2019
On Sun., March 3 at 5 p.m. Kent State's outstanding string and piano faculty Ensemble-in-Residence, the Verve Chamber Players, present an early evening performance in Ludwig Recital Hall. They will be joined by the School of Music's exceptional graduate student quartet, the Efferus String Quartet. Ludwig Recital Hall is at 1325 Theatre Drive in the Center for the Performing Arts. Ample free and handicap accessible parking is available.
Donna Lee Videos
AUDIO: Sample Carmen Souza's Album KACHUPADA; Set for June 2013 Tour
by BWW News Desk - May 10, 2013
The fact that Carmen Souza and Theo Pas'cal complement each other musically in an ingenious way has already been shown in their successful cooperation over the last few years. The latest studio-album called Kachupada, that was recorded in London and Lisbon to be released in October 2012, continues this tradition. The title of the album was inspired by the favorite Cape Verdean dish Kachupada that, with its wide variety of ingredients and spices, reflects the multiplicity of influences in Carmen Souza's music. Listen to the sampler below!