EAT DRINK AND BE BROADWAY To Benefit TheatreZone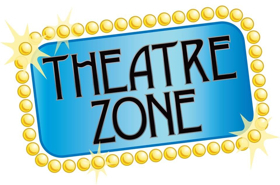 TheatreZone will present "Eat, Drink & Be Broadway," its new signature fundraising event, from 6 to 10 p.m. on Wednesday, March 14 at the G&L Theatre, 13275 Livingston Road, Naples, where the non-profit organization is in-residence. The evening will feature a Cuban-themed cocktail reception and patron party, special presentation of Barry Manilow's Copacabana, and a limited live auction that will include the opportunity to appear on stage in Act II that evening. Guests can also vie to win two tickets to TheatreZone's 2018-19 main stage shows.
An event ticket is $125 and a patron ticket is $200 to receive additional benefits such as complimentary valet parking, enhanced refreshments, and musical entertainment during the reception.
Tickets are available at theatrezone-florida.com or by calling Jamie Ross at 239-671-1236.
Joni Brickley and Sarann Kraushaar are co-chairs of the committee that includes Judi Baruck, Tere Batista, Karen Kayser Benson, Liz Black, Connie Connor, Karen Danni, Bill O'Neill, Mitch Rossell, Jon Vollmer, and Nancy Wyckoff.
Sponsors are Fifth Third Bank, Quarles & Brady, Linda and Dan Carp, Ellen Elleman, David Stevens, Nancy Wyckoff, Naples Daily News, Gulfshore Life, Sunbelt, Foreman Productions, The Foliage Factory, Niche Event Rentals, and Costco.