Artis-Naples Taps Weiss/Manfredi to Create New Master Plan for Cultural Campus
Artis-Naples, the multidisciplinary cultural organization in Naples, Florida, has engaged internationally renowned firm WEISS/MANFREDI Architecture/Landscape/Urbanism to create a master plan for its Kimberly K. Querrey and Louis A. Simpson Cultural Campus.
Artis-Naples is unique among cultural institutions nationwide, equally dedicated to both the performing and visual arts, as home to the Naples Philharmonic and The Baker Museum - both of which share a unified artistic identity. The master plan will reimagine what a multidisciplinary cultural campus should be and serve as a road map for how Artis-Naples, a premier cultural organization in Southwest Florida, can better harness its energy into a cohesive campus plan for the future.
"In the nearly 30 years since our campus first opened much has changed with the way communities interact with cultural organizations," CEO and President Kathleen van Bergen said. "As part of our ongoing Future-Forward campaign, the time is right to create a space for the next three decades. We are thrilled to bring in Marion Weiss and Michael Manfredi to guide us on this journey."
Noted for clarity of vision, bold and iconic forms, and material innovation, Weiss/Manfredi is at the forefront of architectural design practices that are redefining the relationships between landscape, architecture, infrastructure, and art. The firm won international acclaim for its design of the Olympic Sculpture Park in Seattle, which has been exhibited internationally at venues including the Museum of Modern Art, the Biennial of Landscape Architecture Barcelona, and the National Building Museum.
Other notable projects include: a competition-winning design for Sylvan Theater on the National Mall in Washington, D.C., the Nelson-Atkins Museum Cultural Arts District Master Plan, the Kent State Center for Architecture and Environmental Design, and the recently compleTed Marshall Family Performing Arts Center in Addison, Texas.
"Artis-Naples is an extraordinary institution that brings together world class visual and performing arts programming on one site. We are inspired by this unparalleled opportunity to design an iconic cultural campus that will catalyze new connections between these diverse art forms for both local and international audiences," said Marion Weiss and Michael Manfredi.
Weiss/Manfredi was chosen after a rigorous selection process that considered proposals from more than a dozen firms, with four finalists visiting Naples to present to a selection committee comprised of board members and Artis-Naples senior management. The other finalists were Diller Scofidio + Renfro with Hargreaves Associates; NADAAA with Michael Van Valkenburgh Associates; and PWP Landscape Architecture with Allied Works Architecture.
Working with the feedback from the community and guidance from Artis-Naples board and management, Weiss/Manfredi will create a master plan concept by early summer. The master plan is a vital component of the institution's Future-Forward campaign. Fundraising is currently underway, having achieved full participation of Artis-Naples Board of Directors.
"Artis-Naples is at the beginning of an exciting new phase in our development as the premier cultural organization in Southwest Florida," van Bergen said. "This master plan will serve as a map for our continued artistic excellence and community engagement for generations to come."
Home of The Baker Museum and the Naples Philharmonic, Artis-Naples is unique among cultural institutions nationwide, equally dedicated to both the performing and visual arts featuring artists of global distinction. Led by CEO and President Kathleen van Bergen and Sharon and Timothy Ubben Music Director Andrey Boreyko, Artis-Naples offers audiences more than 450 paid and free events annually within a variety of venues and settings situated throughout the 8.5-acre Kimberly K. Querrey and Louis A. Simpson Cultural Campus. Artis-Naples welcomes more than 300,000 visitors each year for a broad array of artistic and educational opportunities perfect for audiences of all backgrounds and interests. The Kimberly K. Querrey and Louis A. Simpson Cultural Campus is home to five buildings, including two performance halls (Frances Pew Hayes Hall and Myra J. Daniels Pavilion), The Baker Museum, the Toni Stabile Education Building and the Kohan Administration Building.
The Naples Philharmonic has long been recognized as one of the cornerstones of Southwest Florida's arts community. As the resident orchestra of Artis-Naples, the Naples Philharmonic performs more than 140 orchestral and chamber music concerts, as well as opera and ballet, education, community and special event concerts annually between September and June in the 1,477-seat Hayes Hall, the 283-seat Daniels Pavilion and around the Southwest Florida region.
In 2009, Jack Everly was named Principal Pops Conductor and continues today in that role bringing pops performances that celebrate music in its many forms.
The Baker Museum is one of the foremost fine arts museums in Southwest Florida. The museum hosts several traveling exhibitions annually to complement installations of works from its Permanent Collections. With more than 15 years of collecting and exhibiting, the museum is dedicated to stewardship and scholarship, generating traveling exhibitions from both its Permanent Collections and outside sources.
Notable recent gifts to the museum include an impressive selection of modern and contemporary art from the collection of Paul and Charlotte Corddry and gifts from noted collector Olga Hirshhorn, including her famous Mouse House collection.
WEISS/MANFREDI Architecture/Landscape/Urbanism is a multidisciplinary design practice based in New York City known for the dynamic integration of architecture, art, infrastructure, and landscape design. Competition-winning projects such as the Seattle Art Museum: Olympic Sculpture Park, Barnard College's Diana Center, the Women's Memorial at the Arlington National Cemetery, and the Sylvan Theater at the Washington Monument Grounds construct reciprocal relationships between city and nature, architecture, and infrastructure. The firm's distinct vision has been recognized with the American Academy of Arts and Letters Award for Architecture, the AIA New York's Gold Medal, and the Architectural League of New York's Emerging Voices Award. Current projects include "The Bridge," a research and development hub for Cornell Tech's new campus in New York City, and the U.S. Embassy in New Delhi, India. Princeton Architectural Press has published three monographs on the firm's work entitled WEISS/MANFREDI: Surface/Subsurface, Site Specific, and Public Natures: Evolutionary Infrastructures.
For more information, visit artisnaples.org or follow on Facebook at facebook.com/ArtisNaples.
More Hot Stories For You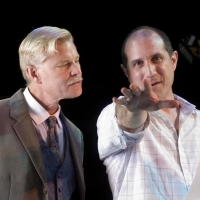 A LITTLE NIGHT MUSIC Opens TheatreZone's 2023 Season

November 30, 2022

TheatreZone kicks off 2023 with the six-time Tony Award-winning Stephen Sondheim musical A Little Night Music. The production opens on Thursday, January 12, 2023, at 7:30 p.m. and runs for two weeks.
---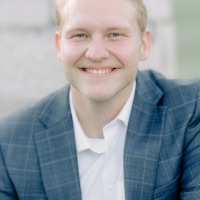 Opera Naples Announces Cast of ROMEO ET JULIETTE to Kick Off 2022-23 Season

November 29, 2022

Opera Naples, one of Naples' leading performing arts organization, has announced a star-studded cast will kick off the 2022-23 season with a famed production of "Roméo et Juliette" by Charles Gounod, featuring internationally acclaimed soprano Jeanette Vecchione-Donatti, Argentinian tenor Santiago Ballerini and Turkish bass-baritone Burak Bilgili.
---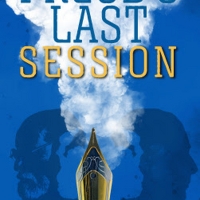 FREUD'S LAST SESSION Announced At Florida Repertory Theatre

November 28, 2022

Florida Repertory Theatre's 25th anniversary season continues with "Freud's Last Session" by Mark St. Germain. The intimate ArtStage Studio Theatre transforms into Dr. Sigmund Freud's study and hosts a fictional meeting between the founder of psychoanalysis and his guest, "Chronicles of Narnia" author C. S. Lewis. The play explores the minds, hearts, and souls of two brilliant men as they clash over their views of love, sex, war, religion, and the meaning of life.
---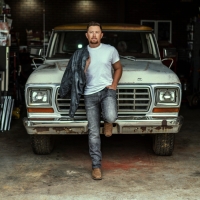 Scotty McCreery Announced At Barbara B. Mann Performing Arts Hall, February 9, 2023

November 28, 2022

Scotty McCreery to perform at Barbara B. Mann Performing Arts Hall at FSW on Thursday, February 9, 2023 at 7:30PM.
---
Gypsy Playhouse to Present RUDOLPH JR. in December

November 26, 2022

Gypsy Playhouse will present Rudolph Jr. from December 2-4 at Robin Dawn Academy of Performing Arts.
---