Beth Turcotte To Direct THE WILD PARTY at Three Rivers Music Theatre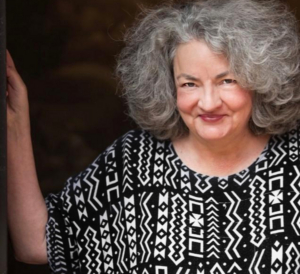 Three Rivers Music Theatre announces that renowned theatre director and educator, Beth Turcotte, will be directing their upcoming production of THE WILD PARTY.
Beth Turcotte is an inspirational theatre artist and educator devoted to the development of new work and emerging talent. She has earned accolades in both professional and educational arenas for her visionary projects and passion for arts education. Her immersive learning undertaking, THE CIRCUS IN WINTER, an original musical inspired by the novel by Cathy Day, was the culmination of a classroom project by 15 undergraduate students. The piece was selected to participate in the American College Theatre Festival at The Kennedy Center and was honored with eleven awards including Outstanding New Work, Director of a New Work and Set Design. This opportunity has propelled many young artists to the forefront of their professions, including collaborator and Circus composer Ben Clark. CIRCUS IN WINTER saw subsequent productions at the National Alliance for Musical Theatre (NAMT) Festival of New Musicals (starring Sutton Foster) and Goodspeed Musicals.
Beth is the recipient of the 2012 Creative Endeavor Award for her dedication to arts education and the creative process. In her community work, she created the Cornerstone Center for the Arts, an inner-city arts institution discovering young unheard voices and exposing over 15,000 children to theatre, dance and music. Beth has traveled, taught and performed throughout Asia, delivering American musical theatre to new audiences. Beth is now a George and Frances Distinguished Professor of Theatre at Ball State University (recently retired after 37 years) and received her MFA from Southern Methodist University.
Recent directing credits include GYPSY, PRIDE AND PREJUDICE, PARADE, HAIRSPRAY, and NEXT TO NORMAL at Ball State University and NEXT TO NORMAL at Kansas Repertory Theatre.
Decadence and excess are the life of the party in this jazzy 1920s whodunit. Lovers Queenie and Burrs decide to throw the party-to-end-all-parties in their Manhattan apartment. After the colorful arrival of a slew of guests living life on the edge, Queenie's wandering eyes land on a striking man named Black. As the decadence is reaching a climax, so is Burrs' jealousy, which erupts and sends him into a violent rage. Gun in hand and inhibitions abandoned, Burrs turns on Queenie and Black. The gun gets fired, but who's been shot? A steamy prohibition tale, steamrolling and roaring its way across the stage, Andrew Lippa's THE WILD PARTY was an Off-Broadway gem that garnered an array of industry accolades. Based on Joseph Moncure March's 1928 narrative poem of the same name, this darkly brilliant show features one of the most exciting, pulse-racing scores ever written. FORT WAYNE PREMIERE • Presented at The Philmore on Broadway • February 21 - March 14, 2020
Please visit www.threeriversmusictheatre.com for more information about our 2019-2020 Season.
Related Articles View More Fort Wayne

Stories

Shows
More Hot Stories For You