Photo Flash: PICASSO AT THE LAPIN AGILE Opens this Weekend at Open Book
Fans of comedian and actor Steve Martin will recognize his smart and ridiculous style in Picasso at the Lapin Agile, the first play he wrote for the stage. The story goes that Martin heard a joke that began "Picasso and Einstein walk into a bar..." and turned that concept into a joyous 90 minute romp.
Check out photos from the show below!
The play places Albert Einstein and Pablo Picasso in a Parisian cafe in 1904, just before the renowned scientist transformed physics with his theory of relativity and the celebrated painter set the art world afire with cubism. In his first comedy for the stage, Steve Martin plays fast and loose with fact, fame and fortune as these two geniuses muse on the century's achievements and prospects as well as other fanciful topics with infectious dizziness. Martin said of the play, "Focusing on Einstein's Special Theory of Relativity and Picasso's master painting, Les Demoiselles d'Avignon, the play attempts to explain, in a light-hearted way, the similarity of the creative process involved in great leaps of imagination in art and science."
Opening night tickets include an after party, and are $30 each. Tickets for all other performances are $20, or $15 for students and seniors. Group discounts are available for groups of 10 or more, at a discount of $3 off each ticket.
The Open Book production features 9 accomplished Metro Detroit professional actors: Melissa Beckwith, Joshua Brown, John DeMerelll, Garett Michael Harris, Dennis Kleinsmith, Allison Megroet, Lindel Salow, Alex Sloan and Nick Yocum. The show is directed by Topher Alan Payne with lights by Wilde award winning designer Harley Miah. The costumes are designed by local fashion designer Cheryl Zemke, and the set is by Bradly Bryne. Danielle Gilbert is stage managing.

For more information at tickets visit www.openbooktc.com or call 734 288-7753.
Photo credit: Krista Schafer Ewbank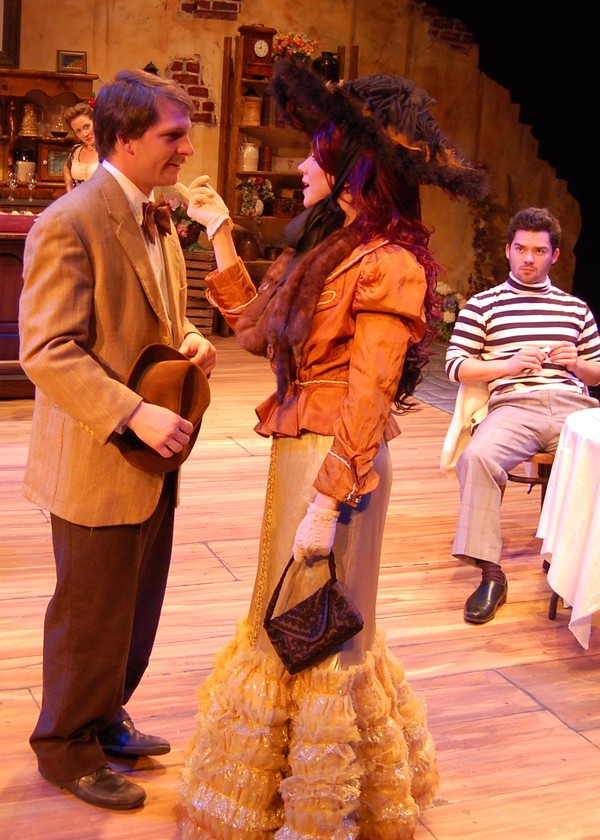 Alexander Sloan,
Allison Megroet
,
Melissa Beck
with, and
Nick Yocum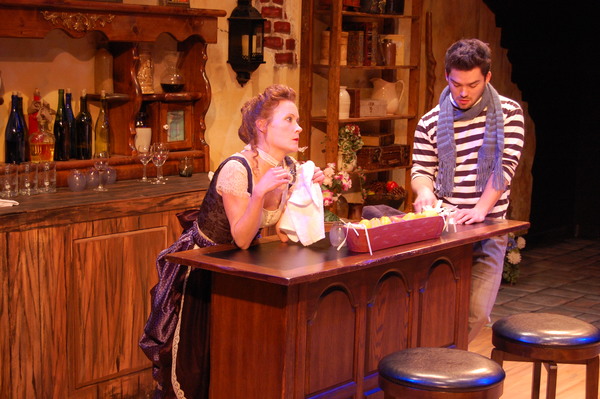 Melissa Beck
with and
Nick Yocum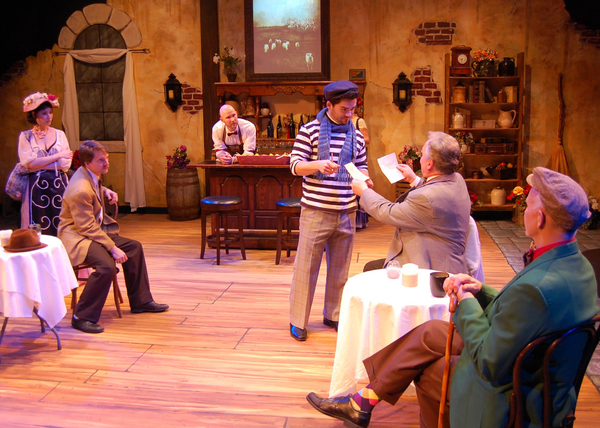 Allison Megroet
, Alexander Sloan,
Joshua Brown
,
Nick Yocum
, Lindel Salow, and
Dennis Klein
smith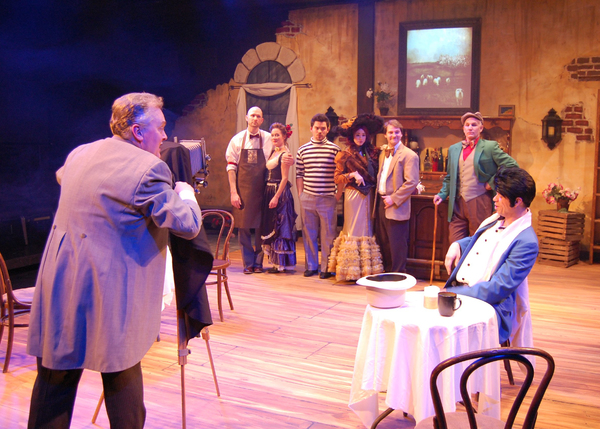 Lindel Salow,
Joshua Brown
,
Melissa Beck
with,
Nick Yocum
,
Allison Megroet
, Alexander Sloan,
Dennis Klein
smith, and
John DeMerell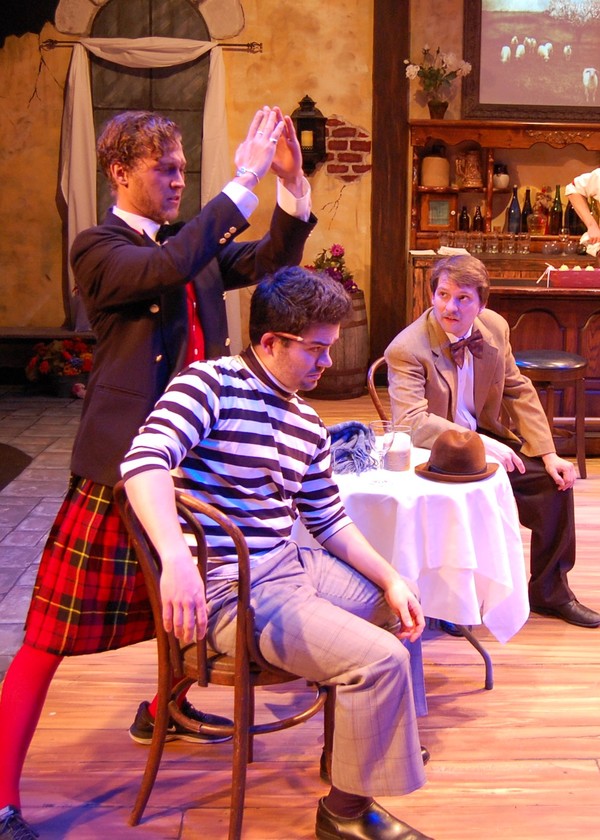 Garett
Michael Harris
,
Nick Yocum
, and Alexander Sloan