Photo Flash: Des Moines Playhouse Spreads Christmas Cheer With ELF
The Des Moines Community Playhouse presents the family holiday classic, Elf - The Musical, Nov. 30-Dec. 23, 2018. Tickets may be purchased online at dmplayhouse.com, by phone at 515-277-6261, or at the Playhouse ticket office, 831 42nd St. Elf - The Musical is sponsored by Corteva Agriscience.

Elf has quickly become a modern Christmas classic! Based on the 2003 film, Elf - The Musical tells the story of Buddy (Mitch Kedzior), a human raised as an elf at the North Pole. Buddy's enormous size and poor toy-making skills soon make him realize he's not fit to live at the North Pole. He travels to New York City where he learns his dad (Corbett Reeves) doesn't believe in Santa Claus (Greg Millar)! With song and a little magic, Buddy makes it a sparklejollytwinklejingley Christmas. The Playhouse presents the regional debut of this holiday show for the whole family.

The Playhouse cast is directed by Maxwell Schaeffer with music direction by Brenton Brown and choreography by Megan Helmers. The cast includes Allison Bollinger, Alison Buechler, Ben Clark, Jazzlyn Davis, Chris Ennis, Chelsea Flynn, Nick Flynn, Jack Gabby, Jillian Gabby, Charissa L. Hamel, Will C. Johnson, Mitch Kedzior, Ethan Kellar, Melissa Kellar, Greg Kephart, Shelby Kephart, Lauren Malcolmson, Grace McGill, Lindsay Mickelson, Greg Millar, Sam Nigg, Corbett Reeves, Ethan Saltz, Andrew Smalley, Carl Tubbs, Julianne Ungs, Maddox Wajda, Lucas White, and Jenna Wieskamp.

Audiences are encouraged to come 20 minutes prior to show time to hear local musicians share holiday music in the west lobby. A sleigh for photos and cast autographs after the show add to the festivities.

The Playhouse, now in its 100th season, is one of the oldest and largest community theatres in the US. Located at the 42nd Street exit of I-235, the theatre has presented a full season of shows since 1919 and also offers a wide variety of educational experiences including classes for ages 4 to adult, theatre trips to New York, and volunteer opportunities onstage and backstage.

For more information about the Playhouse and Elf - The Musical, contact the Playhouse ticket office at 515-277-6261.
Photo Credit: Steve Gibbons

Lauren Malcomson is Jovie and Mitch Kedzior is Buddy in Elf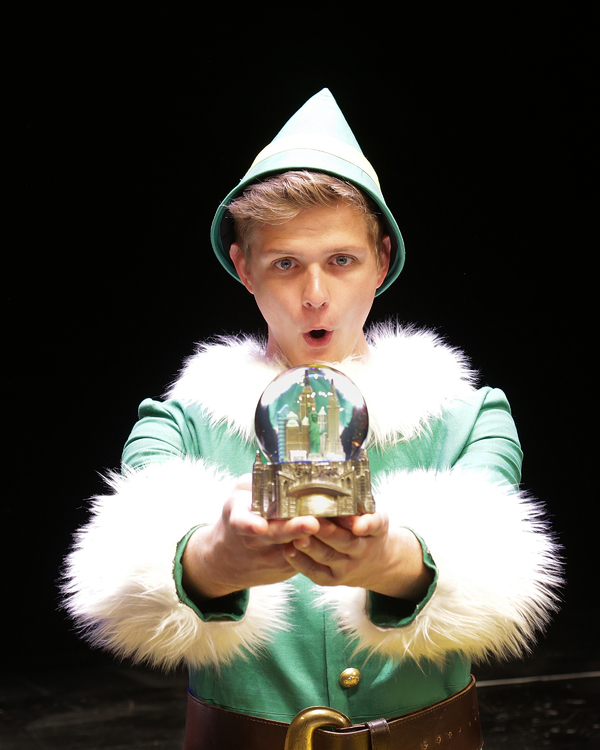 Mitch Kedzior is Buddy in Elf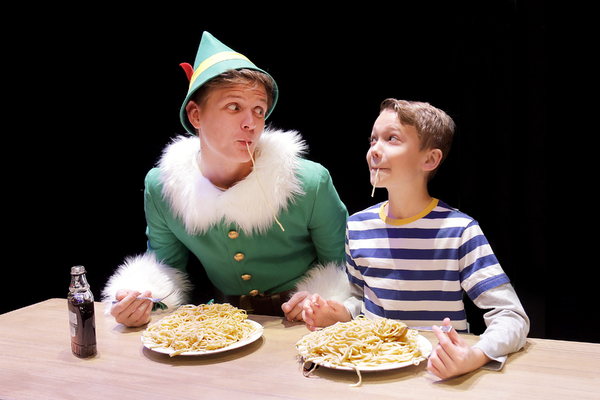 Mitch Kedzior is Buddy and Jack Gabby is Michael Hobbs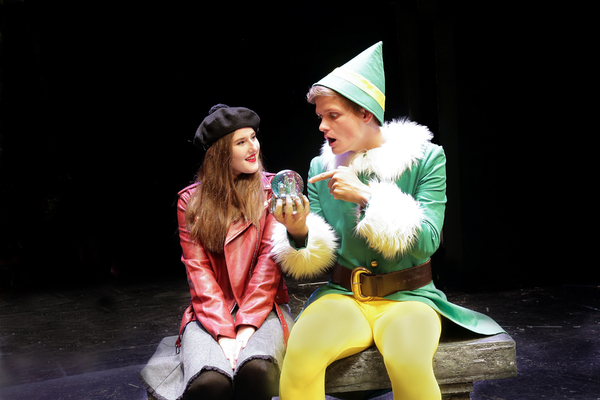 Lauren Malcomson is Jovie and Mitch Kedzior is Buddy in Elf

Lauren Malcomson is Jovie and Mitch Kedzior is Buddy in Elf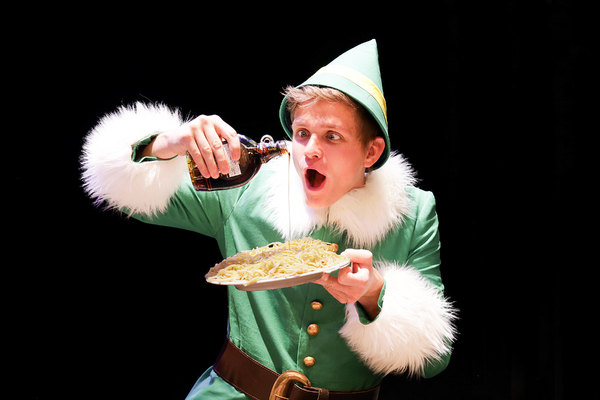 Mitch Kedzior is Buddy in Elf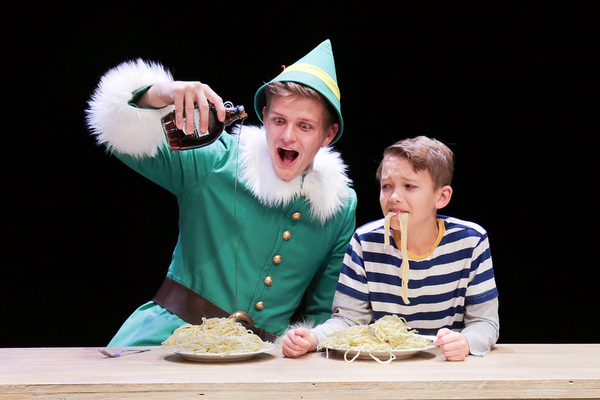 Mitch Kedzior is Buddy and Jack Gabby is Michael Hobbs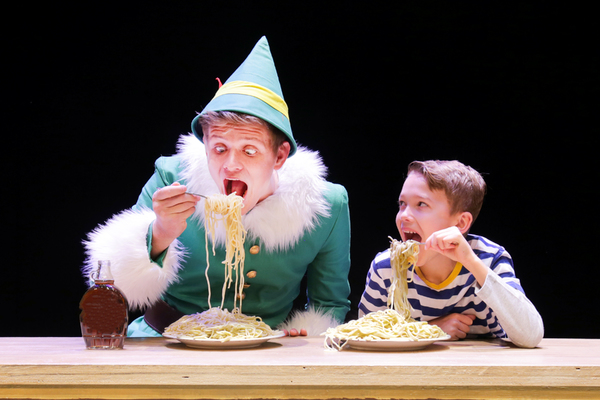 Mitch Kedzior is Buddy and Jack Gabby is Michael Hobbs