SHOW
DATES
THEATRE

10 Ways to Survive the Zombie Apocalypse by Don Zolidis


Visual content only
6/3 - 6/4/2022

Serendipity Acting Studio
Carroll

Billy Shakespeare's Christmas Extravaganza and Traveling Freak Show by Don Zolidis


Visual content only
6/3 - 6/4/2022

Serendipity Acting Studio
Carroll

Santa Man by Ian McWethy


Visual content only
6/3 - 6/4/2022

Serendipity Acting Studio
Carroll

Santa-Napped by Don Zolidis


Visual content only
6/3 - 6/4/2022

Serendipity Acting Studio
Carroll

Thank You for Flushing My Head in the Toilet and other rarely used expressions by Jonathan Do


Visual content only
6/3 - 6/4/2022

Serendipity Acting Studio
Carroll

Mary Poppins


Mary Poppins is bringing its own brand of Broadway magic to theaters across the country, which has Variety raving, "This is the rare touring production
6/2 - 6/5/2022

Sioux Center Arts
Sioux Center

Passion


Csps Hall
6/2 - 6/5/2022

Revival Theatre Company
Cedar Rapids

Disney's Beauty And The Beast Jr


The Brainy and Beautiful Belle yearns to escape her provincial life...and her brute of a suitor, Gaston. However, Belle gets more adventurous than she wanted
6/10 - 6/12/2022

Southwest Iowa Theatre Group
Shenandoah

Disney's Frozen Kids


Available September 2019
6/3 - 6/12/2022

Emmetsburg Mainstreet Community Theatre
Emmetsburg

Into the Woods JR.


Be careful what you wish for, as Stephen Sondheims and James Lapines cockeyed fairytale comes to life in this adaptation of their groundbreaking, Tony Award-winning
6/3 - 6/12/2022

CAP Theatre
201 1st Avenue South
Altoona

Sister Act


Clinton Area Showboat Theatre
6/2 - 6/12/2022

Clinton Area Showboat Theatre
Clinton

Disney's Frozen Jr


For the first time in forever the theatrical take on a modern classic, Disney's FROZEN JR is set to be performed right here in the
6/16 - 6/17/2022

Corning Opera House Cultural Center
Corning

Disney's The Lion King Jr


The African savannah comes to life with Simba, Rafiki and an unforgettable cast of characters as they journey from Pride Rock to the jungle and
6/17

Forster Auditorium
Rock Rapids

Disney's 101 Dalmatians Kids


In a loving home in the city of London, Dalmatian parents, Pongo and Perdita happily raise their Dalmatian puppies, until the monstrous Cruella De Vil
6/18

Donna Reed Foundation
Denison

Disney's Beauty And The Beast


Back by Popular Demand following its sold-out 2010 engagement.
3/4 - 6/18/2022

Gates Hall
Nevada

Disney's Descendants


Available Spring 2020
3/4 - 6/18/2022

Knoxville Performing Arts Center
Knoxville

Disney's The Little Mermaid


In a magical kingdom fathoms below, a beautiful young mermaid longs to leave her ocean home to live in the world above. Adapted from Disney's
4/21 - 6/18/2022

Performing Arts Center
Davenport

Into The Woods


Jamie Hurd Amphitheater
6/16 - 6/18/2022

Tallgrass Theatre Company
West Des Moines

Newsies


Read all about it! Paper Mill Playhouse is proud to present the premiere of a brand new musical, NEWSIES, adapted for the stage from the
4/29 - 6/18/2022

Kelsey Moran
Guthrie Center

Roald Dahl's Matilda The Musical


A joyous girl power romp! This is the story of an extraordinary girl who, armed with a vivid imagination and a sharp mind, dares to
4/22 - 6/18/2022

North Scott Perf Arts Auditorium
Eldridge

Shrek The Musical


SHREK THE MUSICAL, based on the Oscar®-winning DreamWorks film that started it all, brings the hilarious story of everyone's favorite ogre to life on stage.
4/22 - 6/18/2022

Auditorium
Council Bluffs

Sister Act


Cca Performing Arts Center
4/21 - 6/18/2022

Cca Performing Arts Center
Tiffin

The Internet is Distract--OH LOOK A KITTEN! by Ian McWethy


Visual content only
6/18

Le Mars Community Theatre
Le Mars

Aboveboard by Peter Bloedel


Visual content only
6/9 - 6/19/2022

Mason City Community Theatre
Mason City

Calendar Girls


When Annies husband, John, dies of leukemia, she and her best friend, Chris, resolve to raise money for the local hospital. They manage to persuade
6/3 - 6/19/2022

Des Moines Playhouse
831 42nd Street
Des Moines



Back to the Main Page | Browse Local Theatres
---
Latest Des Moines Reviews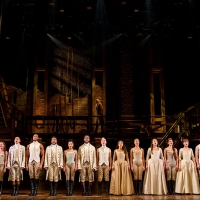 BWW Review: HAMILTON at Des Moines Performing Arts
by DC Felton - May 22, 2022
One of the great things about theatre is the stories it allows us to tell. It doesn't seem like it would work when you first hear the story 'Hamilton' and how it is being told. The show has proved that wrong since 2015 since it took New York and then the country by storm. When it first came to Des M...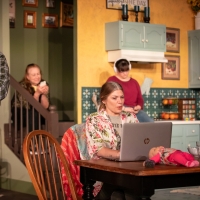 BWW Review: TINY BEAUTIFUL THINGS at Tallgrass Theatre Company
by DC Felton - May 10, 2022
Some of the best moments are when a small decision significantly impacts our lives. One of the great parts of being in theatre is how it can tap into those small decisions and deliver a show that can touch on the impact of those decisions. Tallgrass Theatre Company's production of 'Tiny Beautiful Th...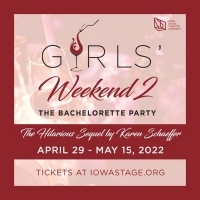 BWW Review: GIRL'S WEEKEND 2: THE BACHELORETTE PARTY at Iowa Stage
by DC Felton - May 08, 2022
With theatre coming back, one of the most exciting parts is seeing new shows hit the stage that were developed entirely or in part during the pandemic. Seeing a new play even more exciting is when a local playwright writes it. So when Iowa Stage announced they would be doing the world premiere of 'G...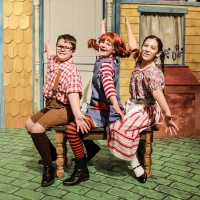 BWW Review: PIPPI LONGSTOCKING at Kate Goldman Children's Theatre
by DC Felton - April 30, 2022
Growing up, one of my favorite movies to rent from our local library was about a strong girl named Pippi Longstocking, which was short for Pippilotta Delicatessa Windowshade Mackrelmint Efraim's Daughter Longstocking. So when Des Moines Playhouse announced it would be part of their 2021-2022 season,...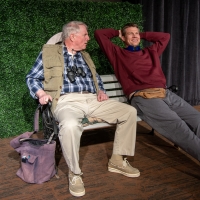 BWW Review: AURA at Ankeny Community Theatre
by DC Felton - April 04, 2022
Stories can be told in many ways. Sometimes they are told verbally from person to person. Other times, such as in a show, they can be told in the pieces of set being used or through other technical elements. Ankeny Community Theatre is stretching its storytelling muscles with its current production ...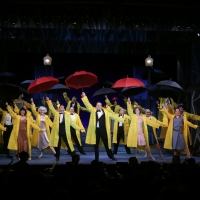 BWW Review: SINGIN' IN THE RAIN at Des Moines Playhouse
by DC Felton - April 02, 2022
On March 14, 2020, after only two performances, Des Moines Playhouse made the difficult decision to postpone their spring production of "Singin' In the Rain." At the time, they didn't realize that COVID-19 would force them to cancel their show. I was fortunate enough to attend the second performance...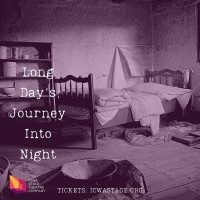 BWW Review: LONG DAY'S JOURNEY INTO THE NIGHT at Iowa Stage
by DC Felton - March 30, 2022
As actors, designers, directors, we can't help but find a little of ourselves in the work we do. It's what makes theatre so special. We open our hearts for people to see, live. Now imagine, if you will, that you are a playwright. Imagine writing something so personal that you refuse to have it publi...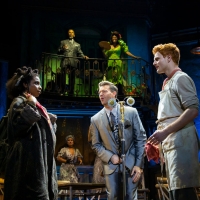 BWW Review: HADESTOWN at Des Moines Performing Arts
by DC Felton - March 24, 2022
Theatre is a form of storytelling. Sometimes a show tells a new story, and other times it takes a familiar one and gives it a new spin. 'Hadestown,' which opened on March 22 at Des Moines Performing Arts, does the latter in its retelling of the Greek story of Orpheus and Eurydice. The question going...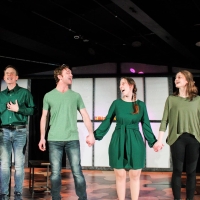 BWW Review: NEXT TO NORMAL at Carousel Theatre Of Indianola
by DC Felton - March 21, 2022
Every so often, a show comes out that asks its audience to take a look at something they may feel uncomfortable discussing. When care is taken, it can make for a powerful and thought-provoking production that evokes a dialogue to happen following the show. One of those shows is 'Next to Normal,' whi...
BWW Review: CHARLOTTE'S WEB at Kate Goldman Children's Theatre
by DC Felton - March 19, 2022
One of the great things about children's theatre is that it brings some of our favorite stories from growing up to life on the stage. This also sparks children's imagination to dig into the books they are based on. Des Moines Playhouse is sparking the imagination of this generation and encouraging t...