TRAV'LIN Musical Receives Regional Premiere At Arvada Center 4/5-4/28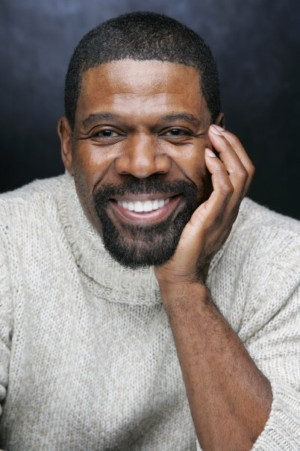 Trav'lin - The 1930s Harlem Musical, a joyful celebration of the Jazz Age with a classic jazz and blues score, is receiving its regional premiere at The Arvada Center for the Arts and Humanities' Main Stage Theatre. The show will run April 5 through 28 with the official opening on April 9.
Hailed as "a minor miracle" and "pure delight" by The Huffington Post, Trav'lin has received four successful productions so far. Since its sold-out debut featuring Brenda Braxton in the 2010 New York Musical Festival (NYMF), the show has played to critical and audience acclaim at Seven Angels Theatre (Waterbury, CT), Ensemble Theatre (Houston, TX), and Jubilee Theatre (Fort Worth, TX).
Travel back to the Harlem Renaissance - the music was swinging, bands were big, and the jazz scene continued to rise. What happens when the two sexes try to navigate romance in this new world? A funny, buoyant, and heartfelt look at love that captivates audiences of all ages, Trav'lin has a book by Gary Holmes and Allan Shapiro, and rediscovers the music of Harlem Renaissance songwriter J.C. Johnson.
Arvada Center's Producing Artistic Director of Musical Theatre, Rod A. Lansberry directs a cast including Milton Craig Nealy (Bway: Motown The Musical, Caroline or Change), Natalie Oliver Atherton (Bway: Once On This Island; Int'l: The Who's Tommy), Randy Donaldson (Bway: Wonderful Town, Annie Get Your Gun), Erin Willis (Denver Center for the Performing Arts' The Who's Tommy), Nick Gordon (Carnegie Hall, Walt Disney World), and Tavia Riveé (Nat'l Tour: Motown the Musical). Arvada Center's creative team also includes Brian Mallgrave (Scenic Design), Jon Olson (Lighting Design), David Thomas (Sound Design), Samantha Saucedo (Costume Design), Kitty Skillman Hilsabeck (Choreographer), and Jeffrey Campos (Music Director).
J.C. Johnson wrote Bessie Smith's signature "Empty Bed Blues" and collaborated with some of the best-loved composers and lyricists of the period including "Fats" Waller, Andy Razaf, Chick Webb, George Whiting and Nat Schwartz. His music has been performed and recorded by numerous stars including Billie Holiday, Ella Fitzgerald, Louis Armstrong, Fred Astaire, Duke Ellington and Count Basie, and has been heard on Broadway in Ain't Misbehavin' and Me and Bessie. More information on Trav'lin and sound clips can be found at www.travlinthemusical.com.
Previews take place April 5-7, and Opening Night is April 9. Trav'lin runs through Sunday, April 28. Audience engagement events, including a happy hour with members of the cast, and audience talk backs will be held after some performances. To purchase tickets, and for additional details, visit https://arvadacenter.org/travlin-the-1930s-harlem-musical or call the box office at 720-898-7200.
More Hot Stories For You