Review: WHITE CHRISTMAS at Denver Center for the Performing Arts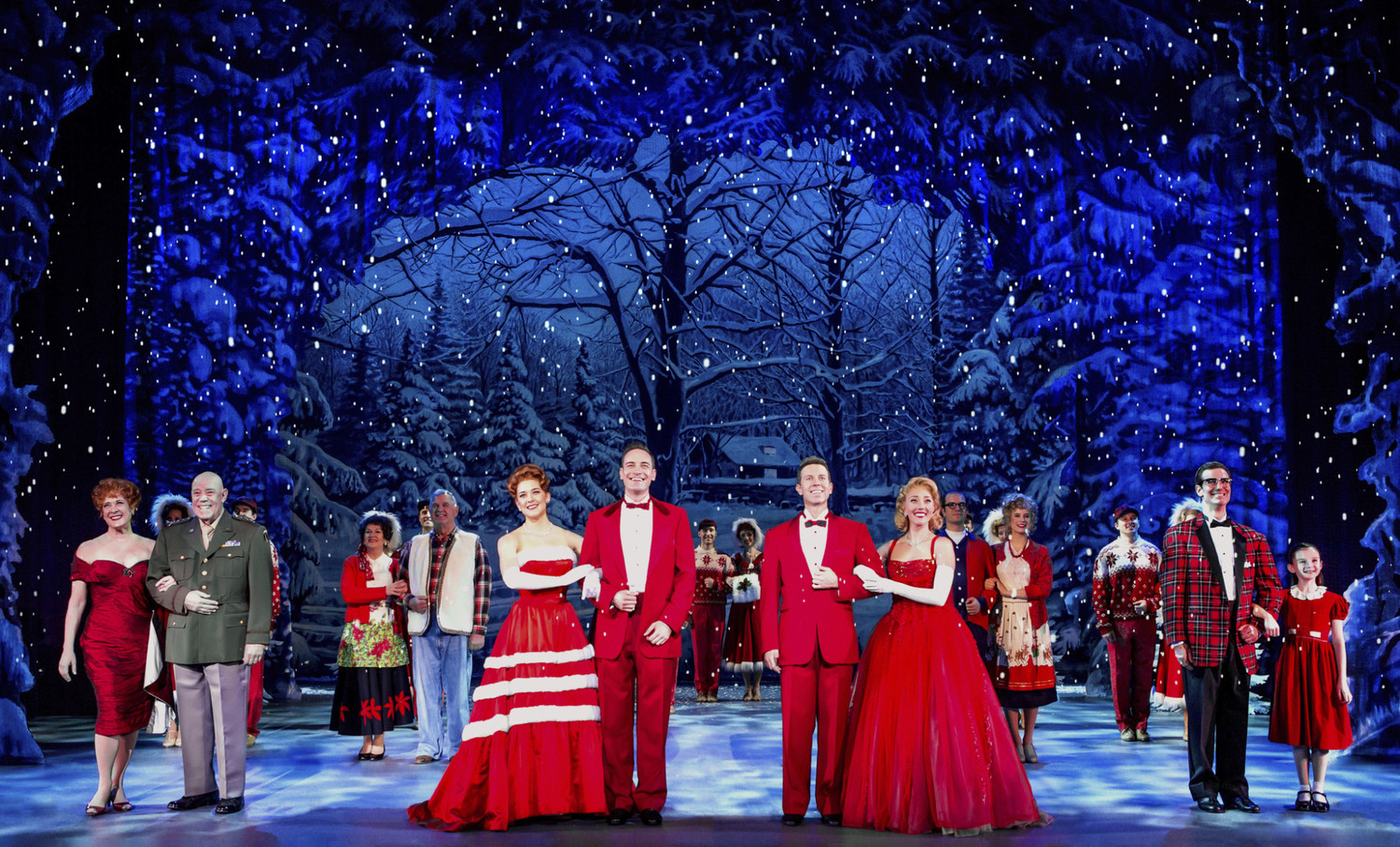 One of my earliest Christmas memories is watching the movie version of White Christmas with my family. To this day, it is still a valued family tradition to sit back and tune in to a film that defined part of my childhood, as I'm sure it did for many. With the stage version on the road, it is the perfect opportunity to dive headfirst into the holiday spirit.
Currently playing at DCPA, the touring production of White Christmas is as elegant as ever. Under the direction of Randy Skinner, the cast and crew have provided the perfect escape from the outside world and social climate. The production elements in the show are the perfect blend between classic-style theatre and modern interpretations. The choreography, also by Skinner, as well as the costumes by Carrie Robbins offer a certain homage to the original movie and the multiple tap numbers are a great sight.
With an all-star cast, the production elements are elevated only by performance. As General Henry Waverly, Conrad John Schuck is the perfect retired Army man aching to get back to the field. As the real manager of the inn, Tony-winner Karen Ziemba as Martha Watson is a star in the role. With a power-house voice and incredible stage presence, Ziemba was a certain highlight indeed.
Of course, White Christmas would be nothing without a stellar ensemble of the leading players, Bob Wallace, Phil Davis, as well as Betty and Judy Haynes. As Judy Haynes, Kelly Sheehan is delightful in the role. When Vera Ellen played the role in the movie, she lip-synced because she couldn't sing, although her dancing was second to none. Sheehan's dancing skills are on par with Ellen's and her beautiful voice elevates her well-beyond her predecessor. As Phil Davis, Jeremy Benton does a great job of making the role his own and doesn't rely on what has been done before. His dancing skills are put to the test and he exceeds expectations every time. As Bob Wallace, Sean Montgomery has a good stage presence and solid voice, however I did find him relying on certain acting tropes. There was one song in particular where he made the same physical movement 4 times in a row. His overall performance and chemistry with other actors however were enough to make Bing Crosby proud. As Betty Haynes, Kerry Conte gives a real classic interpretation to the role. A strong singer, her voice offered a unique quality and tone that fits well with the role. Although, there were times that I once again felt those classic acting tropes coming through. There was something very specific about her dialect that I felt was perhaps too much at times only because it was unmatched compared to her other leading players. If they had all developed that sort of persona I don't think it would have seemed as extreme. Having said that, Conte, just as they all do, have much to be proud of and she certainly gives Rosemary Clooney a run for her money.
As the holiday season gets closer with each day, it is important to remember how Christmas makes you feel. I would venture to say that more family traditions take place in December than at any other point in the year and I believe there is real reason why. However, it is up to each person to decide what that reason is for them. For me, it is curling up on Christmas Eve with the rest of my family as we all falling asleep dreaming for a White Christmas.