BWW Review: Let GYPSY Entertain You at The Firehouse Theatre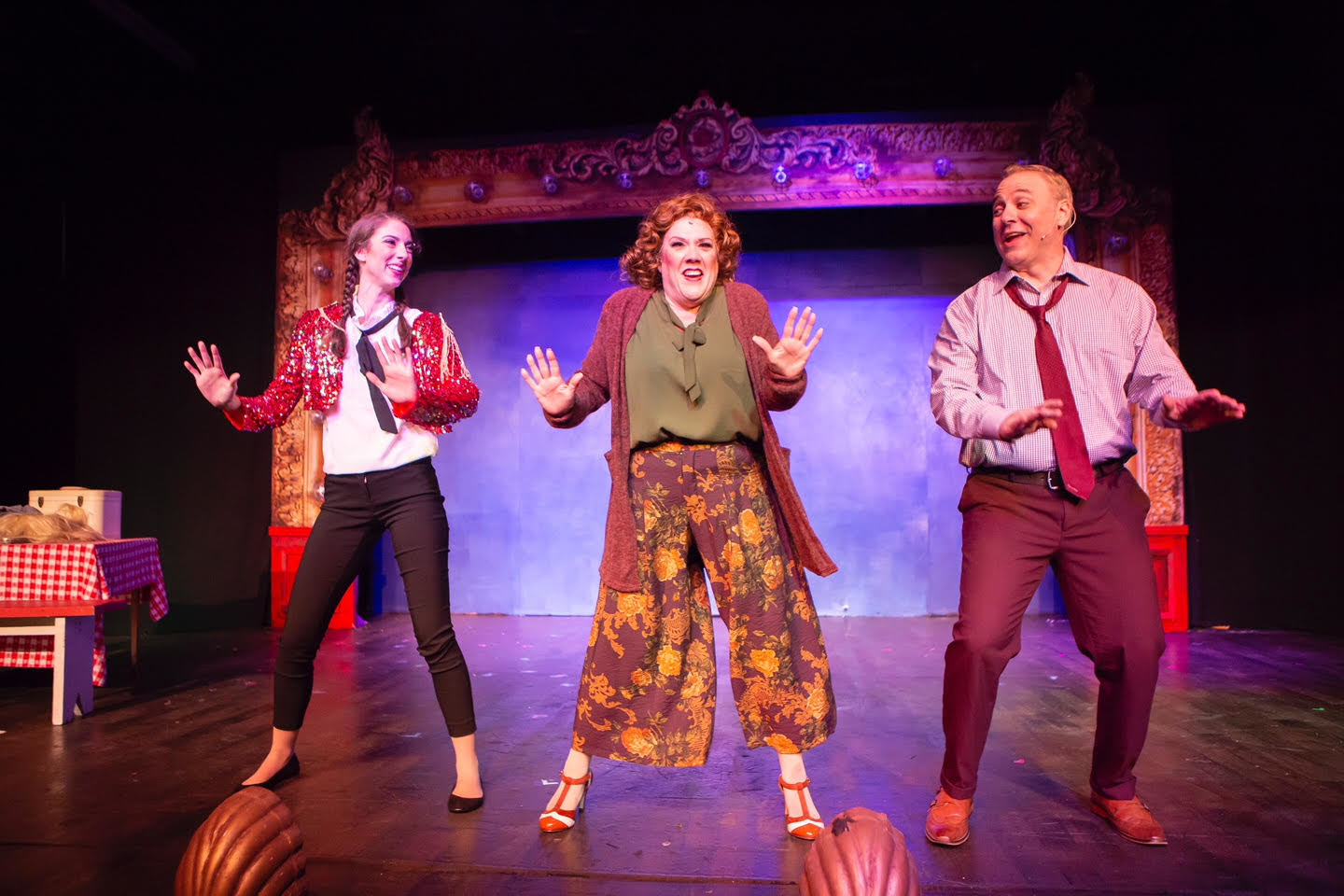 On the surface, it is the story of Rose - a woman who will sacrifice anything to make sure her daughters have what she did not. But at its core, GYPSY is a character study of a highly flawed woman who craves the spotlight and, in the absence of opportunities for herself, pushes her young daughters to perform on any stage that will have them. And while one of Rose's daughters may not have the natural aptitude needed to become a Broadway star, there is no lack of talent on stage at The Firehouse Theatre in this production of GYPSY - directed by Derek Whitener.
The character of Rose is larger-than-life, and the artist who plays her must fill the stage with her personality, voice, and movement. Sara Shelby-Martin fits the bill wonderfully, giving a memorable performance as the lead character. Her powerful vocals fill the theatre and her passionate delivery of each line is tangible. As her demanding character acts as a steamroller to everyone in her life, Shelby-Martin could further her characterization of Rose by elongating her movements to even better physically embody the powerful presence of the woman. At Rose's side as Herbie, Kris Allen is kind, patient, and lovable, and the two have an instant chemistry as the couple who (almost) everyone is rooting for. Among the highlights in Allen's performance are duets with Shelby-Martin, which perfectly compliment his character as he meets Shelby-Martin's powerful notes with soft and seemingly effortless harmony.
At the center of Rose's story are her two young daughters. Both Sydney Noelle Pitts as Young Louise and Lauren Scott as Baby June give impressive performances as the two girls trying their hardest to make it in showbiz. Scott is polished in her purposefully over-the-top performance as the blonde sister who can sing out high and kick even higher. And Pitts is an immediate audience favorite as the shy sister who would prefer sewing the costumes to wearing them. Alongside the girls, a cast of young actors make for a talented group of Newsboys, especially in their flawless execution of some tricky choreography.
In the role of the more mature Dainty June, Bethany Lorentzen artfully balances the awkwardness of a young adult woman attempting to portray a young girl and an angsty daughter who is no longer satisfied with following her mother's directions. Dominic Pecikonis demonstrates remarkable dance skill as Tulsa, and "All I Need is the Girl" quickly becomes one of the most memorable scenes in the show.
But among the many talented performers, it is Kimberly Pine who steals the audience's heart. She is pitch-perfect as Louise in the sweet, soft "Little Lamb" (a scene which features a small, fuzzy special guest). And after a second-act transformation, Pine is equally stunning in her portrayal of the sultry Gypsy Rose Lee.
At nearly 60 years old, GYPSY still has a story to tell - and the story being told at The Firehouse Theatre now through Sunday, June 17th should not be missed! From lead players to ensemble, this bold musical fills every inch of the theatre with big talent, beautiful costumes (designed by Victor Newman Brockwell), and impressive choreography that does not miss a beat (Kyle Christopher West). For more information on showtimes and to purchase tickets, visit The Firehouse Theatre website.