BWW Review: I LOVE YOU, YOU'RE PERFECT, NOW CHANGE at Theatre 3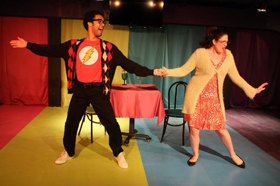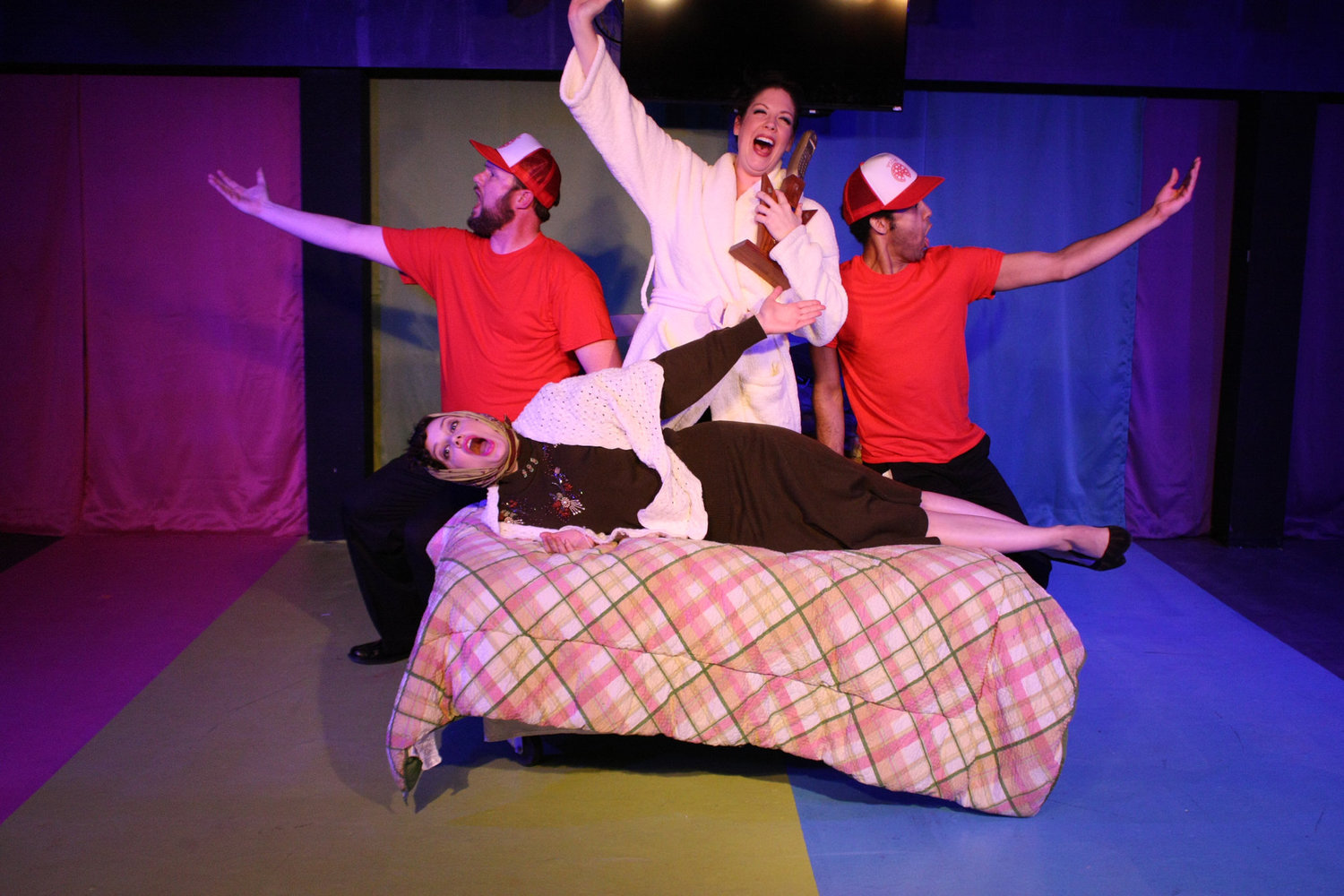 After 18 years, a Dallas theatre staple is coming to an end of its time. For nearly 2 decades, Theatre 3 has presented Joe Dipietro and Jimmy Roberts' musical revue I Love You, You're Perfect, Now Change in what had become a Dallas tradition. Though I am personally not a fan of the book of the show, or musical revues in general, this earnest production in the heart of Uptown clearly has earned its place.
Perhaps it's because I'm too young for the show, since I haven't had much of the life experience it concerns, but I've never been a huge fan of the text, music, or structure of "ILYYPNC" (I also can't decide whether the millennial trend of wordy titles is better than our recent inundation of single-worded titles). Though, realistically, my lack of experience with divorce is hardly an excuse: the writing of the show really is not brilliant. The interstitial scenes alone remind me so much of high school plays - the ones in the spring after the annual budget has been blown on the winter musical - where there is a huge cast and rom-com vignettes. Think Almost Maine, but less sincere and with a keyboard. Still, the cast at Theatre 3 under the direction of B.J. Cleveland makes the most of the limited material.
There is some great character-work going on, honed over years of returning to the show, and aside from a couple spots where performers might be a little vocally over-eager, the harmonies and songs are spot on. The small cast, comprised of Aaron Green, Janelle Lutz, Greg Hullett, and Liz J. Millea works every minute of the evening. The pacing is kept tight, and you can feel the joyful struggle of some of Millea and Lutz costume changes as they go from young women to grandmothers over the course of a blackout. Hullett and Lutz in particular ham up their scenes with great physical comedy, that, when noticed, is a gift in and of itself. Despite a few clear throwaway gags and oft-needed updates to lines (I'm looking at you, Kardashian joke), the cast really is a ball.
I wouldn't necessarily say this show provides the revelations of theatre, as even though it is well performed, the material is sophomoric when there is so much opportunity for craft. A couple moments really shine, all coming at the very end of the show, but round off the evening so nicely when performed by this cast. Green's "Shouldn't I Be Less In With You" is our first dive into actual emotion, and is handled gracefully. It's the only true, meaty ballad in the show, and it stands out for the better. Moments later, comes Hullet and Millea with the best dialogue of the DiPietro's book, as two elderly folks at a funeral looking for companionship. Between these scenes, is the standout scene (and a criminally underperformed monologue) called "The Very First Dating Video of Rose Ritz" performed perfectly by Lutz. I would come just for this monologue, sans the lagging video monitor. This speech can go south so easily, check out YouTube if you want dozens of bad examples - but Lutz is perfect.
This was my first time seeing Theatre 3's I Love You, You're Perfect, Now Change, and based on this cast, I regret I have not seen it sooner. They are really having fun the entire time, and the audience does too. With performances like these, one can overlook cheap dialogue and simple music. Love is in the air at Theatre Three, both on and off stage. Catch some great DFW talent before the revue is gone for good, just make sure you don't expect Chekhov and try to ignore the LCD monitor above the stage - focus on these great performers. I Love You, You're Perfect, Now Change runs through March 4th in the Theatre Too space at Theatre 3. For more information, check out http://theatre3dallas.com/.
Related Articles View More Dallas

Stories

Shows
Sam is currently a student at Southern Methodist University in Dallas studying Biology and Musical Theatre. Though he grew up performing and dancing in shows (read more...)