Photo Flash: First Look at Westport Country Playhouse's AND A NIGHTINGALE SANG
Westport Country Playhouse will stage "And a Nightingale Sang," a love story surrounding a working-class British family during World War II. Written by C. P. Taylor, and directed by David Kennedy, Playhouse associate artistic director, the play runs now through June 27. The title is based on the 1940s popular song, "And a Nightingale Sang in Berkeley Square," which, among other music of the war years, is included in the play. BroadwayWorld has a first look at the cast in action below!
"And A Nightingale Sang" is set in Northern England from 1939 to 1945. As the world rushes toward the brink of war, the Stott family copes on the home front. At the center of this domestic chaos is Helen, the resigned-spinster daughter, who finds herself unexpectedly awakened to the possibilities of love by a soldier on leave.
With its richly drawn characters, depth of humanity, and gentle humor, "And a Nightingale Sang" is a moving portrait of the perseverance and growth of the human spirit during times of personal and historic unrest.
Brenda Meaney plays the plain, self-deprecating Helen Stott. Her regional theater credits include "Indian Ink," "Venus in Fur," and "The Caucasian Chalk Circle."
The cast also includes Sean Cullen as George Stott, Helen's father, who sings popular songs as an escape from the world turmoil. Cullen was in Westport Country Playhouse's "David Copperfield," and Broadway's "Golden Boy," "South Pacific," and "Coram Boy."
Matthew Greer is cast as Norman, a soldier on leave who takes an interest in Helen. Greer appeared last season atWestport Country Playhouse in "Things We Do for Love." He was on Broadway in "Cabaret," "The Real Thing," and "The Judas Kiss."
Richard Kline portrays Andie, Helen's grandfather, who enjoys life to the fullest. He was a series regular on "Three's Company" as Larry, and appeared on Broadway in "City of Angels," and in the films "Liberty Heights" and "I Now Pronounce You Chuck and Larry."
Jenny Leona is cast as Joyce Stott, Helen's younger sister, whose hasty marriage to Eric leaves her deeply conflicted. She was in Off-Broadway's "Fire. Water. Night," and Long Wharf Theatre's "Our Town" and "The Underpants."
Deirdre Madigan plays Peggy Stott, Helen's mother, the glue that holds her family together. Madigan was in Westport Country Playhouse's "A Few Good Men" and "A Marriage Minuet," and Broadway's "A Delicate Balance" and "Who's Afraid of Virginia Woolf."
John Skelley plays Eric, Joyce's new husband, a proud though ineffective soldier. Skelley's Off-Broadway credits include "Hamlet" in the title role, and "Romeo and Juliet." He was a 2014 Theater Hall of Fame Emerging Artist Fellow.
The design team includes Lisa Gajda and Mary Ann Lamb, choreographers; Kristen Robinson, scenic design; Michael Krass, costume design; Matthew Richards, lighting design; and Fitz Patton, sound design.
Photo Credit: Carol Rosegg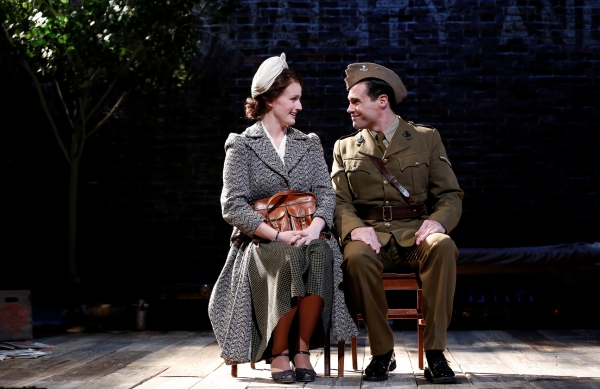 Brenda Meaney and Matthew Greer

Richard Kline and Deirdre Madigan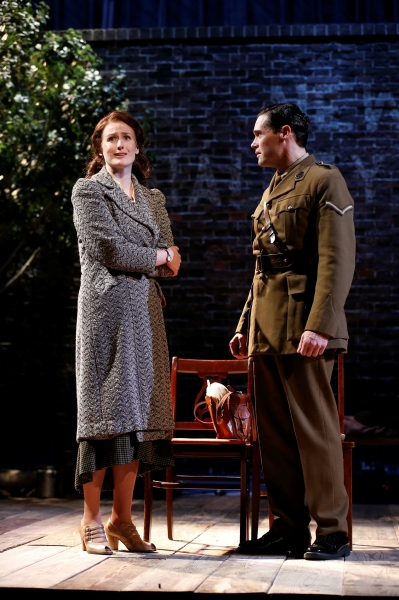 Brenda Meaney and Matthew Greer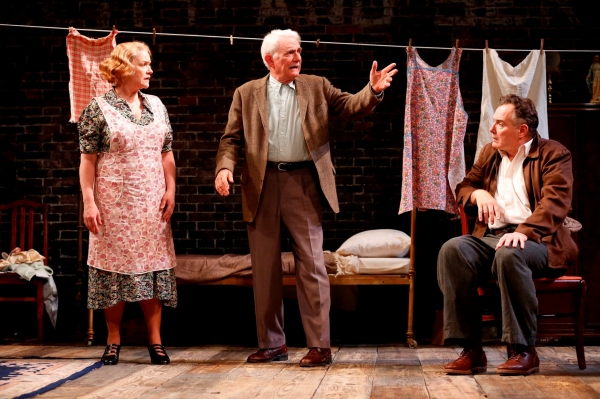 Deirdre Madigan, Richard Kline, and Sean Cullen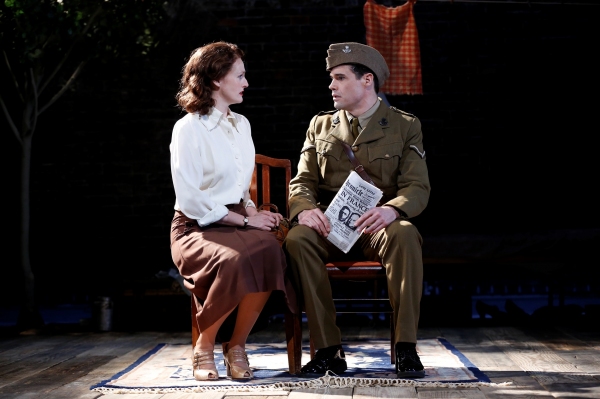 Brenda Meaney and Matthew Greer

Richard Kline, Sean Cullen, Deirdre Madigan, Brenda Meaney, Jenny Leona, and John Skelley

Deirdre Madigan, Sean Cullen, John Skelley, Brenda Meaney, Matthew Greer, and Richard Kline