Photos: First Look at Playhouse on Park's PROOF
Playhouse on Park continues its Main Stage series with the 2001 Pulitzer prize-winning and Tony award-winning show Proof written by David Auburn, which opens this Friday, January 23 at 8:00 p.m. and runs through February 8, 2015. BroadwayWorld has a first look at the cast in action below!
Proof follows the young Catherine, who faces her father Robert's untimely death on the eve of her twenty-fifth birthday. While she may have inherited her father's genius, Catherine seems to share the same deteriorating wits and emotional instability. She must also face the arrival of Claire, her estranged sister; and a developing relationship with Hal, a mentee of her late father who seeks to find a mathematical breakthrough hidden within the 103 notebooks Robert left behind.
Proof features Dana Brooke (Catherine), Damian Buzzerio (Robert), Marty Scanlon (Hal) and Melissa Macleod Herion (Claire).
Proof will be directed by Dawn Loveland. Loveland's Playhouse on Park directing credits include THE TRESTLE AT POPE LICK CREEK, RED LIGHT WINTER, and THEATRE UNCUT. She also serves as Playhouse on Park's Director of Education.
Tickets range from $25-$35 for adults, students, seniors. For more information, go to the Playhouse on Park website (www.playhouseonpark.org), call by phone (860-523-5900 x10), or stop by the box office (244 Park Road, West Hartford, CT).
Photo Credit: Rich Wagner

Damian Buzzerio (robert and Dana Brooke (Catherine)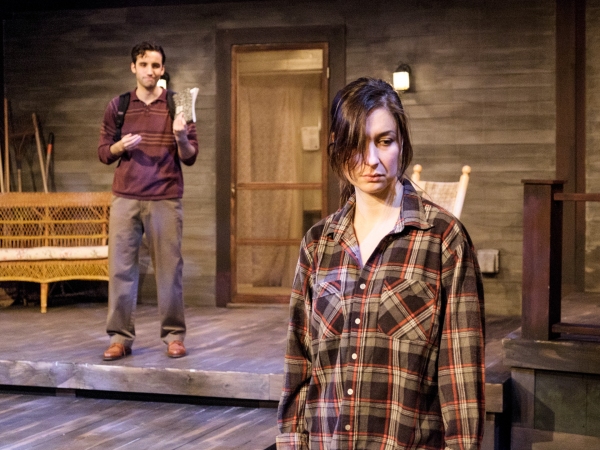 Marty Scanlon (Hal) and Dana Brooke (Catherine)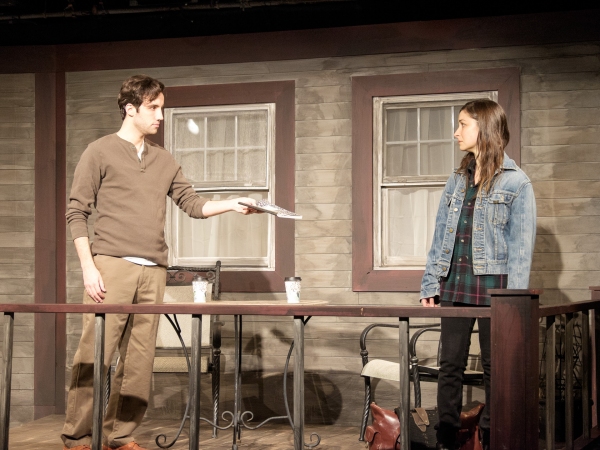 Marty Scanlon (Hal) and Dana Brooke (Catherine)