Photos: First Look at Curtain Call's RAGTIME
Ragtime is an epic musical that characterizes the changing times in America at the turn of the last century. Curtain Call's production will continue in The Kweskin Theatre through October 22 at the Sterling Farms Theatre Complex, 1349 Newfield Avenue, Stamford. BroadwayWorld has a first look at the cast in action below!
Based on E. L. Doctorow's 1975 novel, with a Tony-winning book by Terrence McNally and a Tony-winning score by Ahrens and Flaherty, Ragtime takes us back to an era of historic change in the United States, a time when the country found itself divided between The Haves (well-to-do early 20th-Century White Anglo-Saxon Protestants) and The Have-Nots (working-lass African-Americans and fresh-off-the-boat immigrants). And while much has changed in the world, sadly much hasn't, adding to the poignancy of this very moving musical.
George S. Croom, who has directed (and musical directed) many of the Stamford theatre's most successful productions, is heading up the creative team which also includes, music director, Tony Bellomy, choreographer, Jenifer Jonas, set designer, Peter Barbieri, Jr., lighting designer, Adam Lobelson and costume designer, Megan Latte Ormond. The cast of 47 play both fictional and historical characters such as J. P. Morgan, Henry Ford, Emma Goldman, Evelyn Nesbit and Harry Houdini.
The cast features many veteran Curtain Call performers as well as nearly a dozen making their Curtain Call debut. Principal players in this production include: Sarah Giggar as Mother and Larry Gabbard as Father, Brian Bianco as Tateh, Kevin Thompson as Coalhouse Walker, Jr., and Minuette Griffin as Sarah.
Ragtime will play in The Kweskin Theatre from September 23 through October 22, evenings at 8:00pm and Sunday afternoons at 2:00pm. Regular prices are $32 for adults, $25 for senior citizens and $16 for students and children. Thursday evenings, October 13 and 20 - all seats $25. Box Office: 203-461-6358 or online at www.curtaincallinc.com.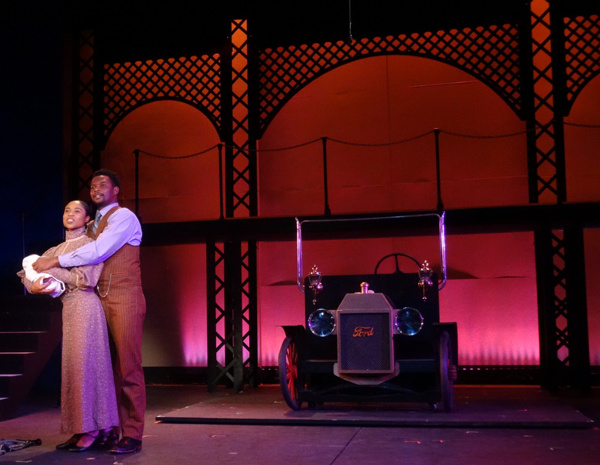 The wheels of a dream for Coalhouse Walker, Jr. and Sarah in RAGTIME, playing at Curtain Call. Pictured: Minuette Griffin as Sarah and Kevin Thompson as Coalhouse Walker, Jr.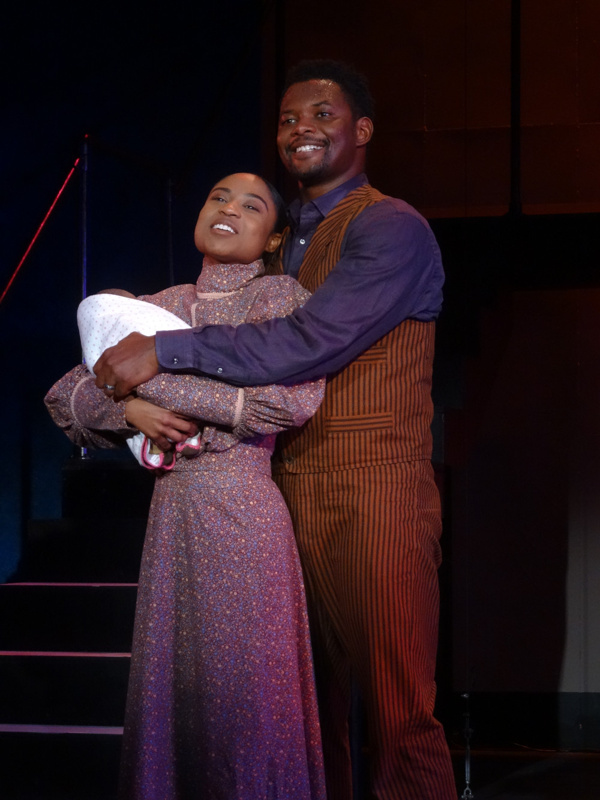 Kevin Thompson as Coalhouse Walker, Jr. and Minuette Griffin as Sarah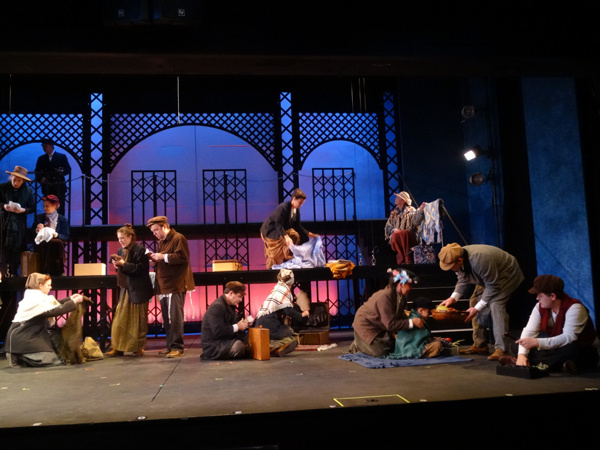 The struggle of immigrants in the US during the early years of the last century is highlighted in RAGTIME at Curtain Call.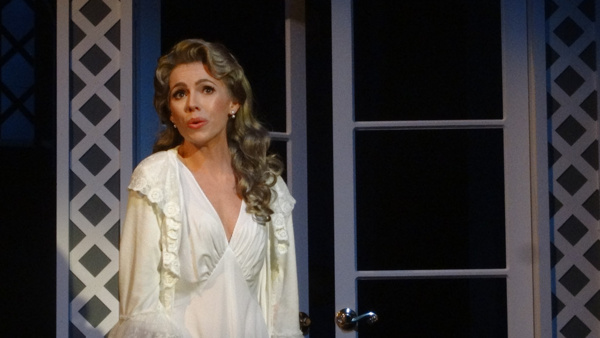 Sarah Giggar as Mother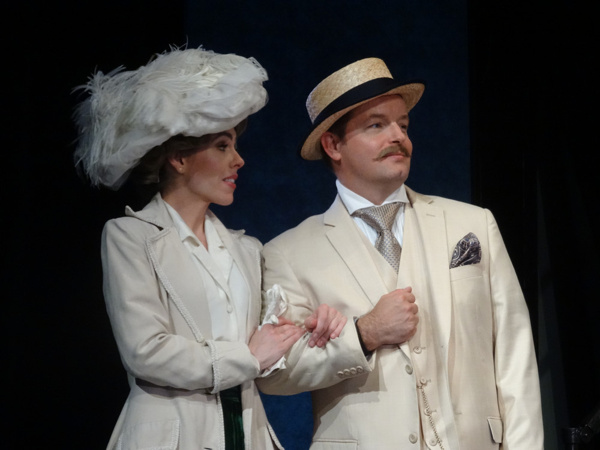 Central to the story of RAGTIME are Mother and Father - New Rochelle, NY residents in the early 1900s. Pictured: Sarah Giggar and Larry Giggar.

Mother befriends unwed mother, Sarah, in RAGTIME. Pictured: Sarah Giggar as Mother and Minuette Griffin as Sarah.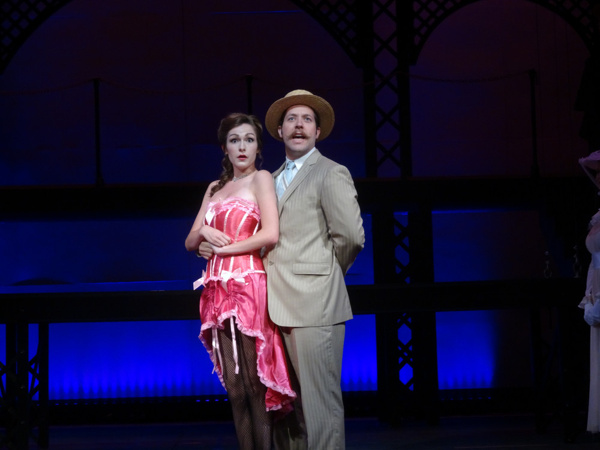 Two of the many historical figures seen in RAGTIME are Evelyn Nesbit and Harry K. Thaw. Pictured: Meaghan Elliot and Stephen Emerick.

Meaghan Elliot as Evelyn Nesbit

The New Rochelle family unit: Father, Mother Young Boy and maid, Kathleen, are played by, respectively, Larry Gabbard, Sarah Giggar, Nicholas Ferreira and Sarah Peterson