OGP And MadLab Announce @thespeedofjake By Jennifer Maisel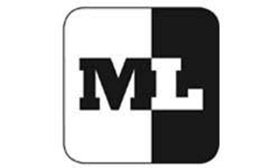 OGP's Ohio premiere co-production with MadLab of @thespeedofjake by Jennifer Maisel will take place Fridays and Saturdays, Apr. 6 - 21, 2017, with a special preview performance on Thursday, Apr. 5, at MadLab, 227 N. 3rd St., in Columbus. Admission is $18 for the general public, $15 for students and seniors and $13 for MadLab members. Tickets are available online at www.madlab.net.
Emily, a professor, and Clark, a tech wizard, had that perfect soccer parent life until their 10 year old died in an inexplicable random accident. Three years later, their son gone, their marriage shattered, Emily wants Clark to release her, so she can move on, so he can move on. But Clark has another plan. He thinks he can use technology to contact Jake - where-ever it is death has taken him. A meditation on love, connection and disconnection in this increasingly distant time, @thespeedofJake contemplates the universal desire to cheat death against the backdrop of our rapidly evolving technological world. A PEN West literary award finalist.
@thespeedof jake lends another female voice to MadLab's Female Voices season. The voice of Jennifer Maisel. Jennifer Maisel's Sundance-developed Out of Orbit was awarded an Ensemble Studio Theatre/Alfred P Sloan rewrite commission for plays about science and technology, made the 2016 Kilroy List and won both the Stanley Award and the Woodward Newman Award for Drama. Out of Orbit will premiere at Williamston Theatre and be produced at Bloomington Playwrights Project in 2018. Her The Last Seder premiered Off-Broadway with Gaby Hoffmann and Greg Mullavey after productions around the country and abroad. Her Pen West Literary finalist There or Here will have its London premiere in January. Her @thespeedofJake, also a Pen West Literary finalist, premiered in Los Angeles with Playwrights' Arena. She has developed work through PlayPenn, Sundance, Cal Tech, Ensemble Studio Theatre, the Berkshire Playwrights Lab, the Lark, Rattlestick, the Nautilus Composer-Librettist studio and the Gulf Shore New Play Festival. She developed her newest play, Eight Nights, with the Berkshire Playwrights Lab this past summer. Jennifer attended Cornell University and received her MFA in Dramatic Writing from N.Y.U's Tisch School of the Arts. She is a member of Ensemble Studio Theatre - LA project, the Playwrights Union, the Antaeus Playwrights Lab, the Chalk Rep lab, the Dramatists Guild and the WGA. Jennifer also writes for film and television, having written movies for major networks and independent features, including LOST BOY, starring Virginia Madsen; she recently sold a pilot to Super Deluxe with MomentumTV. More can be found on her website www.jennifermaisel.com.
This production of @thespeedofjake is directed by Stephen Woosley, stage managed and lighting design by Colleen Dunne, Assistant directed and set designed by Dallas Ray, Sound and video designed by Shane Stefanchik and graphic design by Anna Leeper. It features actors Caey Merkey as Clark, Nikki Smith as Emily, Monica Finney as Sam, Kyle Jepson as Renee and Keith Jackson as Richard.
O.G Productions is an ad-hoc theatre company based out of Columbus. We believe that theatre should be entertaining and unexpected, with more than a little chaos. We throw around the word chaos a lot. More than needed, but we do our best to live up to our slogan, "Chaos is Guaranteed".
MadLab is a non-profit organization that provides an artistic haven for the creation and experience of original works. For more information about events at MadLab, visit www.madlab.net. The Community Arts Fund of The Columbus Foundation, Greater Columbus Arts Council and Ohio Arts Council support MadLab throughout the year.
Related Articles View More Columbus

Stories

Shows
More Hot Stories For You