BWW Review: TOM AT THE FARM Fulfills Convergence Continuum's Language, Structure, Space and Performance Mission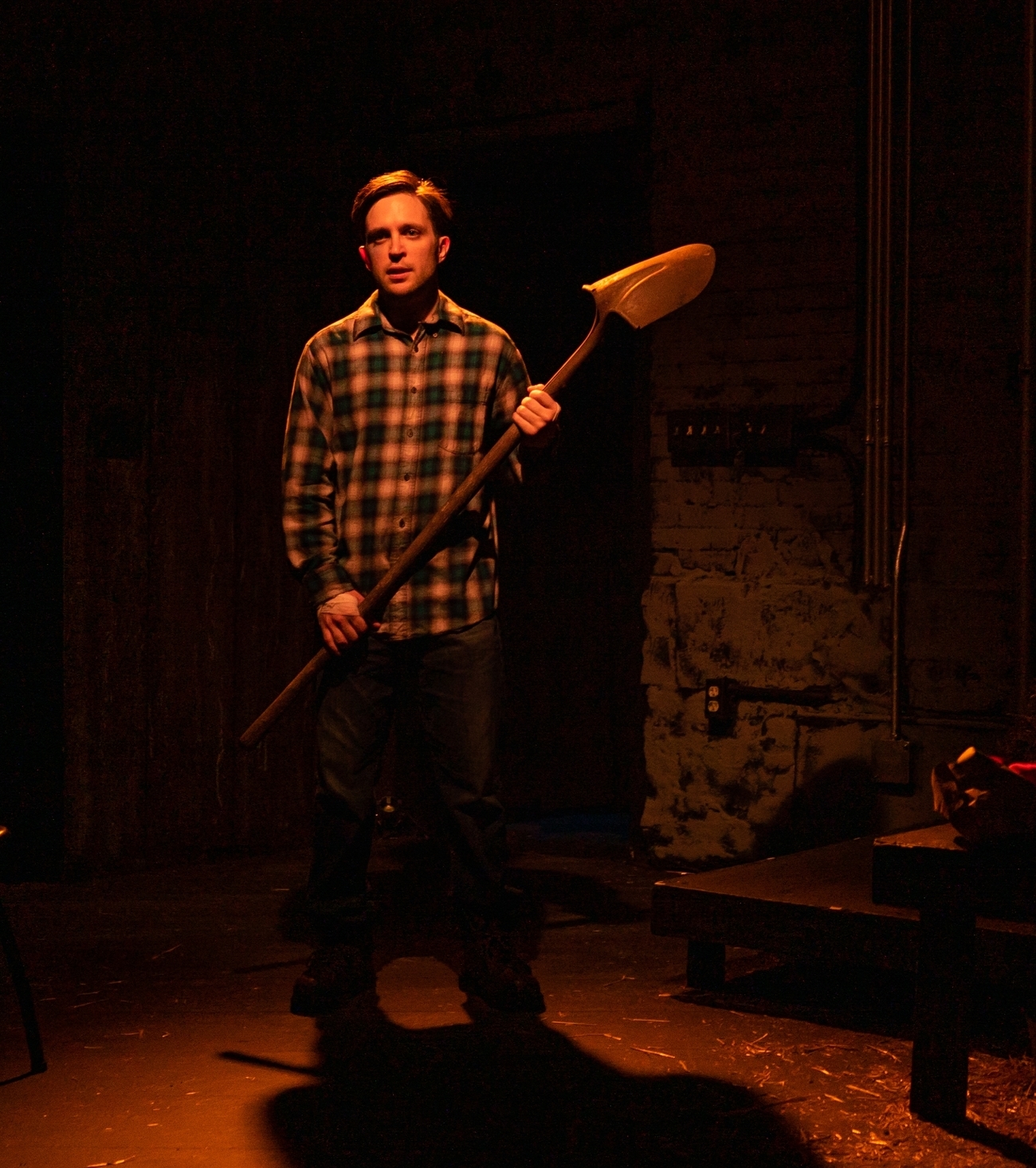 "Tom at the Farm," now on stage at convergence continuum, unfolds with blurred boundaries between lust and brutality, truth and fiction. It blends psychological-thriller elements as it moves toward an unsettling plunge into a nightmare of fear, intolerance and fantasy.
Written by Michel Marc Bouchard, a Canadian playwright, the 2011 script wasadapted into film in 2013.
The tale centers on Tom. Following the death of Guillame, his lover, who was killed in an accident, Tom goes from Montreal to the Quebec countryside for the funeral. He knows little of the family, and they know nothing of him.
The late boyfriend's mother thought Guillame had a girlfriend in the big city. When happening upon Tom, who lets himself into their house, she's displeased that it is not the "girlfriend" who is there to go to the funeral.
The mother is unaware of Guillame's homosexuality, but it is not a secret to his older brother, who killed his sibling's high school lover rather than let the word get out about their relationship. Word, that, in this small religious town, would have been scandalous.
Francis, the brother, taunts and tortures Tom, while showing sexual interest. The arrival of Guillame's "girl-friend," in an unexplainable plot twist, adds to the obtuseness of the story line. The ending, which is out of right-field, adds yet another level of both intrigue and preposterousness to the tale.
The con con production is strong. The directing by Tom Kondilas fulfills the writer's desires. The acting is of high quality.
Kudos to Mike Frye (Tom), Daniel McElhaney (Francis) and Madelyn Voltz (Sara) for nicely texturing their performances. Laura Starnik is exceptional as Agatha, Guillame's mother.
Be aware that the set, which consists of three different acting spaces, spreads the entire length of the acting space, making clear-seeing difficult for anyone except those who sit in the center section facing the stage. There are also numerous bales of hay which may cause some problems for those with allergies.
Capsule Judgment: "Tom at the Farm" fulfills the theatre's mission of "expanding human imagination and extends the conventional boundaries of language, structure, space and performance." This is the kind of play with sexual overtones and the bizarre that turns on the typical con-con loyalist. Overall, in spite of strong production, the play leaves us wanting since we don't develop strong feelings of connection with any of the characters and the contrived nature of the plot.
"Tom at the Farm" runs through August 3, 2019, at 8 pm on Thursdays, Fridays and Saturdays at convergence-continuum's artistic home, The Liminis, at 2438 Scranton Rd. in Cleveland's Tremont neighborhood. For information and reservations call 216-687-0074 or go to http://www.convergence-continuum.org/
Next up at con-con: Two by Pinter: "A Slight Ache" and "Landscape" (August 8-10) followed by "Shakespeare's R&J," a play set in a boys boarding school. Four students discover a forbidden text of a Shakespeare play and secretly enact the script in a deluge of adolescent agitation, terror, and fierce desires that parallel their own lives. (August 30-September 21, 2019)
Related Articles View More Cleveland

Stories

Shows
Roy Berko, a life-long Clevelander, holds degrees, through the doctorate from Kent State, University of Michigan and The Pennsylvania State University. Roy was an actor (read more...)