BWW Review: Playwrights Local Presents THE PANTHER DANCER, a Bio-Play About Michael Jackson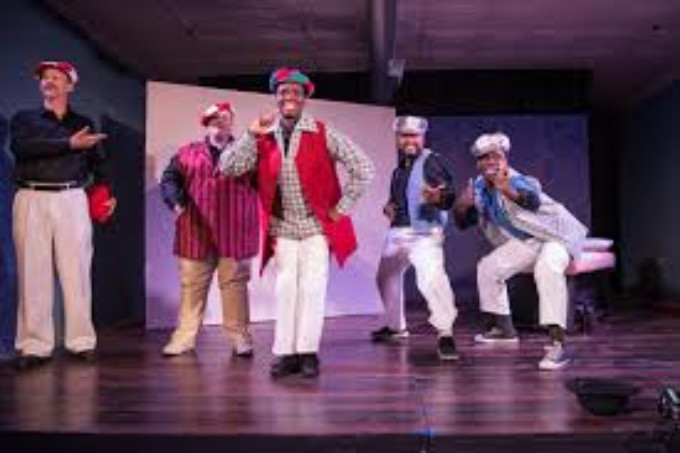 The mission of Playwrights Local is to support dramatists of Northeast Ohio by presenting locally written works, with the vision of increasing original theater and raising the profile of area playwrights.
The staging of often untested scripts makes for a serendipity experience for the observer. Sometimes there is a gem. Other times the experience leads to viewer frustration. The possibility of hit or miss makes seeing a production in this venue an adventure.
"The Panther Dancer," a script by Logan Cutler Smith, which basically is a biography about Michael Jackson, is a work in progress which was originally presented in the 2016 NEOMFA Playwright Festival at convergence-continuum.
The story covers Jackson's life, many of the people he knew and befriended (e.g. Diane Ross, Quincy Jones, Brooke Shields, Prince, Elizabeth Taylor, Liza Minnelli). It also spotlights his rise and fall from innocent kid, to icon, to accused "pervert."
We are exposed to his abusive father, many brothers and sisters, signing by Motown Records, the many mega hits, lack of having a childhood or any friends which may have been responsible for his fascination with and probably living the "never grown up" life of Peter Pan, obsession with his "big" nose, the question of whether he was gay, whether he fathered "his" children, the philanthropic activities he funded including the sponsorship of a burn unit and the recording of "We Are the World," Neverland, his playland home, the comparison to Elvis, the lawsuits over possible child endangerment and molestation, his drug addiction and early death.
Smith has obviously done an impressive study of his subject. His knowledge of the boy/man is admirable. Unfortunately, he has tried to stuff all of Jackson's life into one piece. Though creating a piece of history, he has also used up a huge chunk of time, which makes the sit sometimes overwhelming, and too much of a good thing.
A dramaturg needed to take red pencil in hand and eliminate scenes which, though factual, may not be of great importance. A book of intense length can be put down when there is over-kill of material, but there are no resting periods in a theatrical piece.
Smith has used a creative device to portray the plethora of characters. The actors constantly are changing parts. A performer may be Jackson in one scene, his father in the next, and then his mother. This could be confusing, but by use of wigs and costume adjustments the characters are fairly easy to follow. This, however, creates consistency issues as some of the performers are more adept than others in their singing, dancing and acting.
Director Jimmie Woody has done an excellent job of using a variance of staging techniques. Acted scenes, singing and dancing segments, use of electronic visuals and shadow scenes, hold interest.
The cast, Andrea Belser, Robert Branch, Corin B. Self and Kim Simbeck, put out full effort. Anthony Velez stands out. His singing and dancing are show highlights.
Capsule Judgment: "The Panther Dancer," is a well-researched, in-depth telling of the life of Michael Jackson, but needs a strong dose of cutting. Director Jimmie Woody does a nice job of creative staging.
"The Panther Dancer" runs through May 26 at the Creative Space at Waterloo Arts, 397 East 156thStreet. There is a parking lot immediately adjacent to the theatre.
Related Articles View More Cleveland

Stories

Shows