François Leleux Will 'Sing' Arias From The Magic Flute Next Month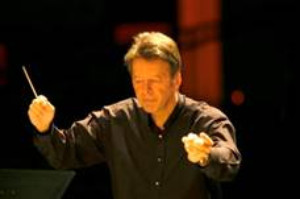 Mozart and Oboe-a marriage made in Heaven! Hear famous Mozart arias from The Magic Flute re-interpreted by eminent French oboist François Leleux, who is recognised throughout the world as the best oboist of his generation. Under the baton of conductor and composer Peter Ruzicka, François Leleux will perform with the Hong Kong Philharmonic Orchestra (HK Phil) in the Oboe Delights Concerts (1 & 2 December) at the Hong Kong Cultural Centre Concert Hall. The programme will also include the Hong Kong premiere of Aulodie, an oboe concerto by Peter Ruzicka.
The Magic Flute has long been a favourite of audiences. In this concert, François Leleux will delight the audience by "singing" four renowned arias from it through his oboe. These are "Der Vogelfänger bin ich, ja!", "Dies Bildnis ist bezaubernd schön", "Ein Mädchen oder Weibchen" and "Der hölle Rache kocht in meinem Herzen". He will also give the Hong Kong premiere of Ruzicka's Aulodie, a work inspired by the Greek ancient woodwind instrument.
This fantastic night of oboe will open with Beethoven's joyful Fourth Symphony and close with Richard Strauss' playful Till Eulenspiegel's Merry Pranks. Despite being less well-known than the others, the Fourth Symphony is one of Beethoven's most original and inventive. Adapted from German folklore, Till Eulenspiegel's Merry Pranks is infused with fun and humour, making a perfect ending for this delightful concert.
Swire Maestro Series: Oboe Delights will be held on 1 & 2 December 2017 (Fri & Sat), 8PM, in the Hong Kong Cultural Centre Concert Hall. Tickets priced: HK$380, $280, $180, $120 are now available at URBTIX. For enquiries, please call +852 2721 2332 or visit www.hkphil.org.
Artists
Peter Ruzicka, conductor [full biography]
Peter Ruzicka received his early musical training (piano, oboe and composition) at the Hamburg Conservatory. The list of his compositions includes numerous orchestral and chamber works as well as the operas Celan, premiered in Dresden in 2001, and Hoelderlin, premiered at the Berlin State Opera in 2008. From 2001 to 2006 Ruzicka took over the Artistic Directorship of the Salzburg Festival. Since 2015 he has served as intendant of the Salzburg Easter Festival.
François Leleux, oboe [full biography]
François Leleux regularly appears as soloist, conductor and player/director with the world's leading orchestras, festivals and concert series. In recent seasons Leleux has in parallel established a significant reputation as a conductor, working with orchestras including the Frankfurt Radio, Camerata Salzburg, Tonkünstler-Orchester Niederösterreich and Sydney, Swedish Radio and WDR symphonies.
SWIRE MAESTRO SERIES: THE OBOE DELIGHTS
1 & 2 | 12 | 2017
FRI & SAT 8PM
Hong Kong Cultural Centre Concert Hall
HK$380 $280 $180 $120
Tickets are now available at URBTIX
For ages 6 and above