SHOW
DATES
THEATRE

Musicus Fest 10th Anniversary Concert


Celebrate with us a landmark moment for Musicus Society: ten memorable years since the inaugural Musicus Fest! Under the artistic direction of internationally renowned cellist
11/26

Hong Kong Cultural Centre Concert Hall
L5, Auditoria Building, 10 Salisbury Rd
Hong Kong

Bring It On


BRING IT ON: THE MUSICAL explodes on stage as one of the most remarkable scores in years unites breathtaking dance and the thrilling, cutthroat world
11/4 - 11/27/2022

Allegresse Danca & Arte
R. Dep. João Sussumu Hirata, 258 - Vila Andrade
Sao Paulo

The Last Five Years


Teatro Clara Nunes
5/31 - 11/30/2022

Haderchpek Artes Cenicas, Musica E Fotografia Ltda
R. Eng. Prudente 16
Rio De Janeiro

Young Frankenstein (west End Version)


Raleigh Memorial Auditorium
12/2 - 12/2/2022

Fugard Theatre
15A Buitenkant St
Cape Town

Disney's Aladdin Jr.


Greasepaint Theatre for Youth presents Disney's Aladdin Jr. For tickets and information, visit the website.
12/5 - 12/6/2022

Fundacion Villa Maria Academy
Pdte Errázuriz 3753
Santiago

Disney's Beauty And The Beast Jr


The Brainy and Beautiful Belle yearns to escape her provincial life...and her brute of a suitor, Gaston. However, Belle gets more adventurous than she wanted
12/9 - 12/10/2022

Sanchez Aguilar Theater
Av. Rio Esmeraldas
Samborondon

Hairspray


This fun-loving new musical delights audiences by sweeping them away to 1960's Baltimore, where the 50's are out-- and change is in the air. Lovable
3/31 - 12/31/2022

Motivo Live
11 Wall St
Sao Paulo

Children Of Eden Jr.


Based on the story of Genesis, the age-old conflict of parents and children takes the stage in a new adaptation of Stephen Schwartz's epic and
6/27 - 1/13/2023

Dramatic English Shenzhen
Shenzhen

Spring Awakening


Teatro Prudential
2/4 - 2/12/2023

Teatro Prudential
R. do Russel, 804 - Glória
Rio De Janeiro

Jekyll & Hyde (b'way)


Murder and chaos are pitted against love and virtue in this sweeping gothic musical.
3/23 - 4/2/2023

Teatro Club Paineiras Do Morumbi
Av. Dr. Alberto Penteado, 605 - Jardim Silvia (Zona Oeste)
Sao Paulo

Come From Away


book: David Hein and Irene Sankoff; lyrics: David Hein and Irene Sankoff; music: David Hein and Irene Sankoff; dir: Christopher Ashley. World Premiere
4/30 - 4/30/2023

Carla Calabrese Dni 20.665.702, C/o The Stage Com.
Provincia De Buenos Aires

Kinky Boots


Sala Manuel Rueda
6/16 - 6/18/2023

Sala Manuel Rueda
Santo Domingo

Company


Los Gueros Films S.a. De C.v.
12/31 - 6/30/2023

Los Gueros Films S.a. De C.v.
Pradera 89
Cdmx

Little Shop Of Horrors


A down-and out skid row floral assistant becomes an overnight sensation when he discovers an exotic plant with a mysterious craving for fresh blood. Soon
6/30 - 6/30/2023

Nostromo Live, S.l.
Barcelona

Once


Opus Th In Sp - Oi Casa Grande -rio
6/30 - 6/30/2023

Rega Inicio Producoes Artisticas Ltda
Rua Haddock Lobo, 131 - 801 e 802
Sao Paulo

Kinky Boots


Mexico City Venue Tbd
7/31 - 7/31/2023

Nueve Mercadotecnia Y Creatividad Sa De Cv
Mimosa 71-Interior E 5
Ciudad De Mexico

Breathe


BREATHE, a new musical from # 1 New York Times bestselling novelist Jodi Picoult (in her theatrical debut) and playwright Timothy Allen McDonald , will
8/31 - 8/31/2023

Live Concert Entretenimento Ltda.
Rua Regina Mestre Alonso, 300
Sao Paulo

Billy Elliot The Musical


Billy Elliot the Musical is a joyous celebration of one young boy's journey to make his dreams come true based on the smash-hit independent film
10/4 - 12/31/2023

Theatre Municipal De Las Condes
Av. Apoquindo 3384
Santiago

Pretty Woman The Musical


Teatro Santander
9/30 - 9/30/2024

Egg Entretenimento Eireli
Rua Americo Brasiliense, 1816
Sao Paulo

Roald Dahl's Matilda The Musical


A joyous girl power romp! This is the story of an extraordinary girl who, armed with a vivid imagination and a sharp mind, dares to
5/31 - 11/30/2024

Piedra Mala Producciones Srl D/b/a Mp Producciones
Julián Álvarez 1082
Buenos Aires




Back to the Main Page | Browse Local Theatres
---
Latest China Reviews
Review: GIRLS & BOYS at Shouson Theatre, Hong Kong Arts Centre
by Rachel Wong - September 16, 2022
What did our critic think of GIRLS & BOYS at Shouson Theatre, Hong Kong Arts Centre? The play, written by British playwright Dennis Kelly, ran at the Shouson Theatre, Hong Kong Arts Centre from 02 September 2022 until 11 September 2022, with the help of Cantonese translations from WONG Wing Sze and ...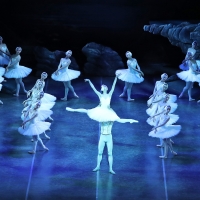 BWW Review: BWW REVIEW: GRAND SWAN LAKE IS PRESENTED BY SHANGHAI BALLET & CHINA ARTS AND ENTERTAINMENT GROUP LTD at David H. Koch Theater
by Rose Marija - January 21, 2020
​​​​​​​Shanghai Ballet was founded in 1966. Spanning over thirty years, this company embraces a blend of traditional and Western dance styles. Xin Lili, Artistic Director since 2011, has brought to the company English versions of Swan Lake, Romeo and Juliet, a French version of Coppelia and La Sylph...