VIDEO: Playwright Antoinette Nwandu Talks PASS OVER at Steppenwolf
Steppenwolf Theatre Company presents the world premiere production of Pass Over by Antoinette Nwandu, directed by Danya Taymor. A bold, incendiary riff on Waiting for Godot, the complete cast features ensemble member Jon Michael Hill (Moses), Julian Parker (Kitch) and Ryan Hallahan (Mister). Steppenwolf recently sat down with the playwright to discuss her new work - see what she had to say below!
Two young black men stand around on the corner-talking shit, killing time and hoping that maybe today will be different. When a white man wanders into their space, an escalating crisis threatens to prevent their escape from the block. In Pass Over, pop culture, historical and religious references collide to create a hilarious and disturbing mediation on manhood, race and the cycle of violence that prevents too many from realizing their full potential.
Playwright Antoinette Nwandu shared in a statement, "At its core, this play asks us collectively to consider the value of black lives, specifically the lives of young black men who are not extraordinary, who are not entertainers, they're not athletes, they're not secret math geniuses. They're young men who might never get better, who might never be different. This play challenges us to envision a society that does not ask these young men to prove their worth."
Antoinette Nwandu is a member of the Ars Nova Play Group. Her plays have been produced and developed by Page73, Ars Nova, The Flea and Naked Angels, among others. She is the recipient of the Lorraine Hansberry Playwriting Award, the Negro Ensemble Company's Douglas Turner Ward Prize and a Literary Fellowship at the Eugene O'Neill Playwrights Conference. In spring 2016, Pass Over received a workshop as part of the Cherry Lane Mentor Project under the mentorship of Katori Hall.
Pass Over runs June 1 - July 9, 2017 in the Upstairs Theatre, 1650 N Halsted St.
More Hot Stories For You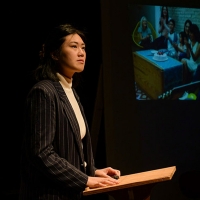 Photos: First Look at TITLE TEN, Now Playing at Theater Wit

November 28, 2022

In Title Ten, a new play by Julie Proudfoot, eight radically different women share stories about their fight for autonomy over their own bodies, from 1978 to now. Check out all new photos here!
---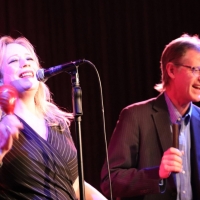 Anne and Mark Burnell Perform 19th Annual Eve of the Eve Show at Drew's on Halsted Next Month

November 28, 2022

One of Chicago's most popular and acclaimed musical duos and national Jazz radio favorites, Anne Burnell and Mark Burnell will perform their 19th Annual Eve of the Eve show at Drew's on Halsted, 3201 North Halsted, Friday, December 30th, from 7:30-10:30pm.
---
THE PRINCESS STRIKES BACK Will Run Monthly at Bughouse Theater

November 28, 2022

After a critically acclaimed fringe festival run, Writer/Performer Victoria Montalbano brings her solo show back to Chicago. The Princess Strikes Back: One Woman's Search for the Space Cowboy of her Dreams will run monthly at Bughouse Theater, 1910 W Irving Park Rd, Chicago, IL 60613.
---
Young People's Theatre Of Chicago to Present Chicago Premiere Of DON'T LET THE PIGEON DRIVE THE BUS!

November 25, 2022

The Young People's Theatre of Chicago's inaugural 3-Play 2022-23 season will continue with the Chicago premiere of Mo Willems' high-spirited and hilarious Don't Let the Pigeon Drive the Bus!
---
Offshore Rooftop Lights Up Chicago With Glitz And Glam New Year's Eve Soirée Atop Navy Pier

November 23, 2022

Darling, it wouldn't be a party without you. Offshore Rooftop, the world's largest rooftop deck and one of the city's most popular destinations located on the third floor of Navy Pier, 1000 East Grand Ave, will bid 2022 adieu by hosting a Glitz and Glam New Year's Eve Soirée on Saturday, December 31, beginning at 9pm.
---