Safehouse Chicago Hosts Special Spy Presentation with Former U.S. Operative Previously Held Prisoner by the KGB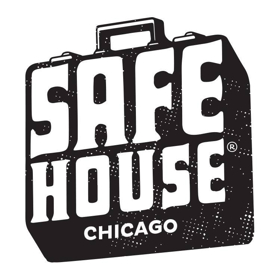 On Sunday, August 6th, SafeHouse Chicago will be hosting a special spy luncheon presentation featuring Francis Gary Powers Jr. and Werner Juretzko. Powers Jr., the son of the famous CIA U-2 pilot shot down and captured by the Soviets on May 1, 1960 will use his father's prison letters and journal to provide a first-hand account of life as a high-profile prisoner in Soviet prisons. Powers' letters to and from prison and his personal journal have just been published in a limited edition printing of 500 copies. "Letters from a Soviet Prison: The Personal Journal and Correspondence of CIA U-2 Pilot Francis Gary Powers" will be available for purchase at the event.
This event will also include a presentation by Werner Juretzko, a former G-2 Intelligence Service Operative for the U.S. Army who was arrested in action in 1955 by the KGB and STASI during an authorized military espionage mission in East Germany. Juretzko endured five months of brutal interrogations in the secret underground KGB interrogation prison of Berlin-Hohenschönhausen. In a secret trial he was sentenced to 13 years imprisonment of which he served six years in maximum security prisons in East Germany until released in 1961. He will be discussing the parallels between his real-life experiences and those portrayed in the Steven Spielberg film, Bridge of Spies, which features scenes filmed in the same KGB/STASI prison.
SafeHouse Chicago, a newly opened Spy experience with restaurant and bar located in River North, not only pays homage to imaginary spies like James Bond, but makes it their mission to honor those who have served, and are currently serving, our country. A truly unique and exciting venue, SafeHouse Chicago has quickly become one of the most intriguing and buzzed about new venues in Chicago.
Buffet lunch will be served at 11:00 a.m., followed by a very special presentation.
Cost is $25 per person + applicable tax and service charge. Add the EscapeHouse experience for an additional $20 per person (arrival for this at 9:45am).