Porchlight Music Theatre Announces PORCHLIGHT REVISITS...WOMAN OF THE YEAR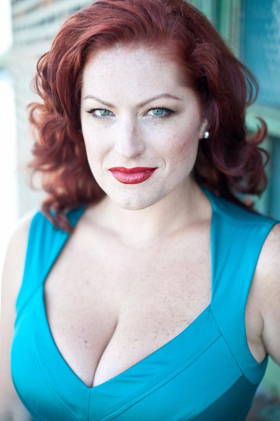 Porchlight Music Theatre is proud to announce the first production in the fifth season of Chicago's "lost" musicals in staged concert series, Porchlight Revisits Woman of the Year, starring Meghan Murphy and Brandon Dahlquist, music by John Kander, lyrics byFred Ebb and book by Peter Stone, with direction by Porchlight's Artistic Director Michael Weber, choreography by Florence Walker Harris and musical direction by David Fiorello. Porchlight Revisits Woman of the Year is presented for three-nights-only Tuesday, Nov. 14 through Thursday, Nov. 16 at 7:15 p.m. and is performed on the set of Porchlight's Billy Elliot the Musical (previews begin October 5) atPorchlight's new home, The Ruth Page Center for the Arts, 1016 N. Dearborn Street. Tickets for Woman of the Year are $35. All tickets include access to the popular pre-performance event, Behind the Show Backstory, a multimedia presentation, created and hosted by Weber that discusses that evening's production including the show's creative history, juicy backstage gossip and the state of the art on Broadway that season. Single tickets to Woman of the Year and subscriptions for the entire series are available at porchlightmusictheatre.org or by calling the Porchlight Music Theatre box office at 773.777.9884.
The 2017 - 2018 season subscription series is $90 and includes They're Playing Our Song (March 6 - 8, 2018) and Do Re Mi (May 22 - 24, 2018). Subscriptions are available at porchlightmusictheatre.org.
From the legendary creative team of John Kander and Fred Ebb, with book by Peter Stone, the multi-Tony Award-winning Woman of the Yearis based on the classic film of the same name that starred Katherine Hepburn and Spencer Tracy. Woman of the Year tells the story of a television anchorwoman and a newspaper cartoonist who get into a public battle over their respective professions and, of course, fall in love, marry and experience more career conflicts. In the original 1981 Broadway production Lauren Bacall assumed the title role succeeded by Raquel Welch and Debbie Reynolds. Woman of the Year features the hits "One of the Boys," "Sometimes a Day Goes By" and "The Grass is Always Greener."
The cast of Porchlight Revisits Woman of the Year includes: Meghan Murphy, "Tess Harding;" Brandon Dahlquist, "Sam Craig;" Sean Blake, "Gerald;" Mel Bee, "Helga;" Robert Quintanilla, "Chip Salisbury;" Cisco Lopez, "Phil Whitaker;" Chuckie Benson, "Ellis McMaster;" John Wesley Hughes, "Abbott Canfield;" Jonathan Schwart, "Pinky Peters;" Rachel Osting, "The Chairwoman;" Cam Turner, "Alexi Petrikov;" Derek Self, "Larry/Maury" and Kimberly Lawson, "Jan."
The production team includes Mary Badger, stage manager; Ariela Subar, assistant stage manager; Morgan Lake, sound designer/board engineer; Kate Setzer Kamphausen, costume design/coordinator; Bryant Milet, trumpet; Marcel Reimão Bonfim, bass and Jordan Fleming, house manager
ABOUT Michael Weber, director
Michael Weber is the artistic director of Porchlight Music Theatre. He previously served as artistic director for the inaugural season of Drury Lane Theatre Water Tower Place (now The Broadway Playhouse) and at Theatre at the Center (1998-2004). His productions of End of the Rainbow, Sweeney Todd, A Funny Thing Happened on the Way to the Forum, Pal Joey, Assassins and Side Show at Porchlight Music Theatre, Grand Hotel at Drury Lane Theatre Water Tower Place and She Loves Me at Theatre at the Center were each nominated for the Joseph Jefferson Award for Best Production. Directing credits include Living the History-125 Years of The Auditorium Theatre starring Patti LuPone and John Mahoney, Fifth of July and Talley's Folly at the Oak Park Festival Theatre, The Petrified Forest at Theatre at the Center, Beauty and the Beast at Marriott Theatre, Over the River and Through the Woods at The Mercury Theater, A Funny Thing Happened on the Way to the Forum at Pheasant Run Theatre and Cirque du Symphony at Sears Center Arena. The recipient of two Joseph Jefferson Awards, he has written and directed the past nine Joseph Jefferson Awards ceremonies. Weber's regional acting credits include Annie Get Your Gun and Gypsy (both starring Patti LuPone) at Ravinia, Disney's My Son Pinocchio at First Stage Milwaukee, Around the World in 80 Days at Cleveland Playhouse, The Winter's Tale and Henry V at Chicago Shakespeare Theatre, It Had To Be You (starring Cindy Williams and Eddie Mekka) at Little Theatre on the Square, Angel Street at First Folio Shakespeare and The Gifts of the Magi at Indiana Repertory. Weber is proud to serve as a pledge host on WTTW, Channel 11. He also authored the play, WAR of the WELLeS.
ABOUT David Fiorello, music director
David Fiorello returns to Porchlight, where he was most recently the music director and arranger for this year's Chicago Sings: Sinatra & The Rat Pack. He also music directed The New Faces Sing Broadway season last year and returns to music direct the current season as well as music directing Porchlight Revisits Woman of the Year, November 14 - 16 and Do Re Mi, May 22 - 24, 2018. Fiorello has been in Chicago since 2010, when he moved from the East Coast to music direct and vocal coach at Northwestern University's Music Theatre Certificate Program. He served as music director for the Off-Broadway hit Danny & Sylvia: The Danny Kaye Musical, and has toured nationally and internationally with several productions, including John Doyle's re-imagining of Sweeney Todd, as music director. Fiorello has worked in Chicago with Chicago Shakespeare, The Marriott Theatre and many others. A director, music director, performer, writer, arranger and show doctor, he has helped guide new works to development and world premieres in Chicago, at New York Musical Festival and several premieres in the United Kingdom. He has written and collaborated on several original pieces, including the musical The Language or the Kiss, a musical featuring the music of The Indigo Girls, that he conceived, wrote the book and starred in for many Off-Broadway industry readings.
ABOUT FLORENCE WALKER HARRIS, choreographer
Florence Walker Harris returns to Porchlight Music Theatre where she last choreographed The Scottsboro Boys. She is the artistic director/instructor at Studio One Dance Studio and is trained in a variety of dance disciplines including classical ballet, the modern technique of Lester Horton, Katherine Dunham technique, jazz (strongly influenced by Frank Hatchet), traditional Haitian folklore, African, tap and hip-hop. She holds a Bachelor of Science in Sociology and Black and Latino Studies from the State University College at Oneonta in New York and a Masters degree in Human Services Administration from National Louis University.
ABOUT Megan Murphy, "Tess Harding"
Meghan Murphy returns to Porchlight where she has previously hosted the inaugural production of the New Faces Sing Broadway series and has appeared in multiple Chicago Sings events. Murphy is an actor/singer/dancer/solo artist currently performing in the worlds of theatre, music and cabaret. Her incredible range of talents has taken her all over the world, creating and performing in countless musical theater shows and concerts, delivering her long-running one-woman show The Big Red Show, and singing in her Chicago-based blues band, Everybody Says Yes.
ABOUT Brandon Dahlquist, "Sam Craig"
Brandon Dahlquist is back with Porchlight Revisits where he appeared in last year's City of Angels, he is an artistic associate and has performed in several mainstage Porchlight productions. Dahlquist is proud to be a working Chicago actor with credits in regional theatre, commercial, print and short film. Originally from Minnesota, Dahlquist studied theatre and music at Gustavus Adolphus College where instructors included Rick Snyder of the Steppenwolf Theatre and Peter Krause of "Six Feet Under." While in Chicago, he has been fortunate enough to perform regularly at stages including Drury Lane Watertower, Drury Lane Oakbrook, Next Theatre, Theatre at the Center, Marriott Lincolnshire, Congo Square, Bohemian Theatre, Theatre on the Lake, Lakeshore Theatre and Theatre Building Chicago. In addition to critical acclaim as an actor and singer, Dahlquist was honored by the Joseph Jefferson committee with a nomination for Best Supporting Actor in a Musical for his portrayal of "George Gipp" in Knute Rockne: All American at Theatre at the Center.
ABOUT PORCHLIGHT REVISITS
Continuing to forge its role as "Chicago's Music Theatre," Porchlight launched the exciting new series Porchlight Revisits in 2013; especially created for the die-hard music theatre aficionado. Each season, Porchlight Music Theatre shares with audiences the rare opportunity to visit three musicals that opened on the Great White Way but have since gone "unsung." The finest music theatre artists in Chicago dust off these neglected treasures and, with script in hand and minimal staging, escort audiences to a world of Broadway long past. Previous Porchlight Revisits productions include: (2016/17) The Rink, Little Me, On a Clear Day You Can See Forever; (2015/16) Chess, Applause, Babes in Arms; (2014/15) Bells Are Ringing, City of Angels, Mack & Mabel and (2013/14) Anyone Can Whistle, Golden Boy, Fade Out-Fade In.
More Hot Stories For You