Photo Flash: Wishes Granted! ALADDIN North American Tour Launches in Chicago
Disney Theatrical Productions and Broadway In Chicago are thrilled to announce Aladdin opened last night as part of the North American tour launch in Chicago at the Cadillac Palace Theatre (151 W. Randolph Street) for a limited premiere engagement through September 10, 2017. Check out photos from the show below!
As previously announced, Adam Jacobs, who originated the title role in Aladdin on Broadway, will play the iconic role in Chicago.
Joining Jacobs will be Anthony Murphy (Genie), Isabelle McCalla (Jasmine), Chicago native Jonathan Weir (Jafar), Reggie De Leon (Iago), JC Montgomery (Sultan), Zachary Bencal (Babkak), Philippe Arroyo (Omar), Mike Longo (Kassim), Korie Lee Blossey (Standby Genie & Sultan), Ellis C. Dawson III (Standby Genie & Babkak) and Adam Stevenson (Standby Jafar & Sultan).
Rounding out the cast are Mary Antonini, Michael Bullard, Michael Callahan, Bobby Daye, Lissa deGuzman, Matthew deGuzman, Olivia Donalson, Michael Everett, Karlee Ferreira, Michael Graceffa, Clinton Greenspan, Adrienne Howard, Albert Jennings, Kenway Hon Wai K. Kua, Jason Scott MacDonald, Angelina Mullins, Celina Nightengale, KameRon Richardson, Jaz Sealey, Charles South, Manny Stark, Annie Wallace and Michelle West.
Aladdin opened to critical acclaim on March 20th, 2014 and quickly established itself as one of the biggest new blockbusters in recent years; last year only the smash musical Wicked was seen by more people on Broadway. Since its opening, Aladdin has set 12 New Amsterdam Theatre house records and welcomed over four million people worldwide. Its global footprint has expanded to include productions in Tokyo, Hamburg, London and Sydney and the two U.S. productions.
Photo Credit: Deen Van Meer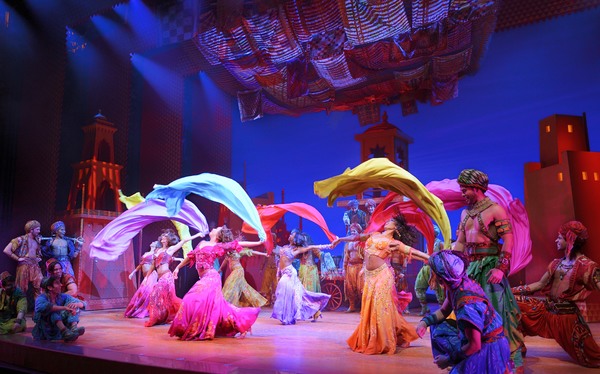 Cast of ALADDIN
Cast of ALADDIN
Jonathan Weir
Adam Jacobs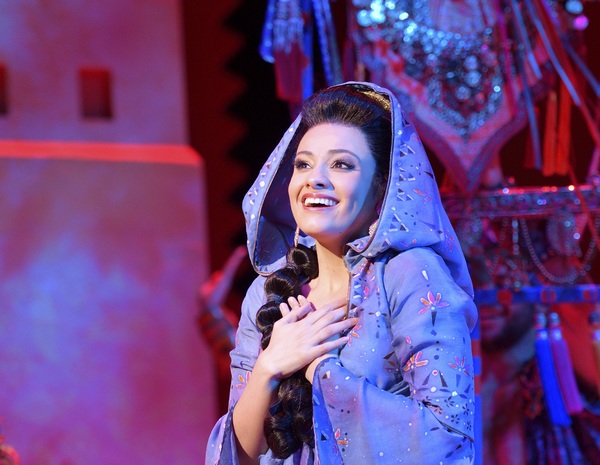 Isabelle McCalla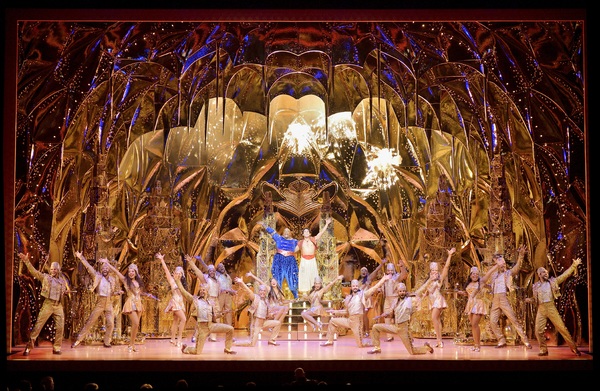 Adam Jacobs
,
Anthony Murphy
, and the cast of ALADDIN
Anthony Murphy
Adam Jacobs
and
Isabelle McCalla
Anthony Murphy
and the cast of ALADDIN