Latest News on Annie Wallace
Annie Wallace News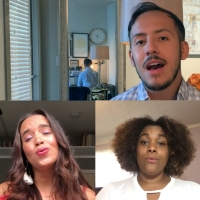 VIDEO: ALADDIN Touring Cast Performs 'Buy Back the Time' to Commemorate Raising More Than $1 Million for BC/EFA
by Chloe Rabinowitz - Apr 23, 2020
To commemorate their company raising more than $1 million for Broadway Cares/Equity Fights AIDS over their three year run, the national touring cast of Disney's Aladdin created this special music video for 'Buy Back the Time.'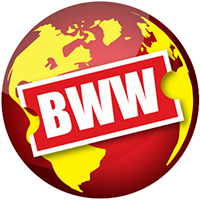 Storyhouse Women Weekend 2020 Line-up Announced
by Stephi Wild - Mar 12, 2020
Between 24 a?" 26 April, Storyhouse's annual weekend festival will bring together leading voices across politics, broadcasting, art, theatre, activism, health and business for a programme of talks, storytelling, poetry, dance, music, coaching, mentoring and workshops all exploring what it is to be a girl or a woman today.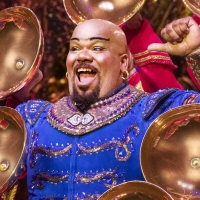 BWW Review: ALADDIN Brings a Whole New World to the Peace Center
by Neil Shurley - Feb 20, 2020
'It showed us a whole new world where you couldn't dare close your eyes for fear you would miss part of the magic that is Aladdin.'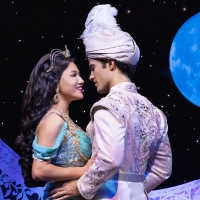 Casting Has Been Announced for Disney's ALADDIN at the Peace Center
by Chloe Rabinowitz - Jan 23, 2020
Casting has been announced for the Greenville engagement of Disney's Aladdin. The hit Broadway musical will begin performances in Greenville at the Peace Center on Wednesday, Feb. 12 for a limited, two-week engagement through Sunday, Feb. 23.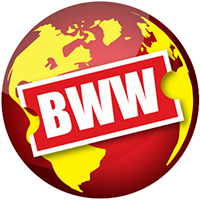 Disney's ALADDIN Announces Casting For East Lansing's Limited Premiere Engagement
by Stephi Wild - Nov 18, 2019
Casting has been announced for the East Lansing engagement of Disney's Aladdin. The hit Broadway musical will begin performances in East Lansing at Wharton Center on Wednesday, December 4, for a limited engagement through Sunday, December 15. The press opening night is Friday, December 6, at 8:00 p.m.

Review Roundup: ALADDIN on Tour, What Did the Critics Think?
by Alan Henry - Oct 30, 2019
Disney's 'Aladdin' is currently flying around America, entertaining audiences nationwide with the Agrabah glitz and glamour. What are critics in the various cities saying about the tour? Check out their reviews from tour stops like Tempe, Salt Lake City, San Diego and more below!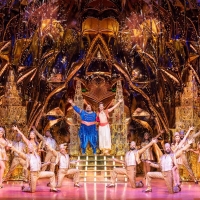 ALADDIN Will Launch 'Newly-Configured' National Tour in 2021
by Nicole Rosky - Oct 21, 2019
Disney Theatrical Productions announced today that a newly-configured North American tour of Aladdin is scheduled to launch in Fall 2021, allowing the hit Broadway musical to entertain new audiences in cities and venues which couldn't previously accommodate the production. Information concerning engagement dates, venues and casting for the newly-configured tour will be announced at a later date. To receive news about the tour, please sign-up for email alerts at www.AladdinTheMusical.com/tour.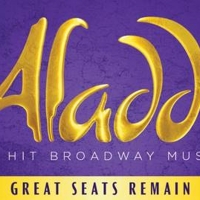 Disney's ALADDIN At Enters Its Final Week At DPAC
by A.A. Cristi - Oct 18, 2019
Disney's ALADDIN Opens Tonight At DPAC
by A.A. Cristi - Oct 3, 2019
The DPAC premiere of Disney's Aladdin opens tonight, October 3, 2019, at 7:30 PM for a limited engagement of 4 weeks through Saturday, October 26, 2019, as part of SunTrust Broadway's, 2019 / 2020 season. 
Hive North Return To The Lowry To Celebrate New LGBT+ Writing In OutStageUs
by Stephi Wild - Aug 20, 2019
Seven new scripts from some of the North West's most exciting writers will take centre stage at The Lowry next month as Manchester theatre company, Hive North, with OutStageUs.