Photo Flash: WOMEN IN JEOPARDY Celebrates Opening Night at First Folio Theatre
Thelma and Louise meets The First Wives Club in First Folio Theatre's Chicago premiere of WOMEN IN JEOPARDY, previewing Jan. 24-26, opening Jan. 27 and closing Feb. 25, 2018. Written by Wendy MacLeod, author of The House of Yes, Schoolgirl Figure and Things Being What They Are, this biting comedy explores the lives of best friends and divorcees Mary, Jo and Liz who are always looking out for each other. When Mary and Jo start to suspect that Liz's new boyfriend is a serial killer, they begin an investigation to prove it to her and save her life. However, when they bring Liz's teenage daughter Amanda into it, along with her spaced-out boyfriend Trenner, things go from humorously tricky to hilariously complex.
WOMEN IN JEOPARDY is directed by Janice L. Blixt and features Lydia Berger Gray, Melanie Keller, Amy Montgomery, Joe Foust, Hayley Burgess and Chris Vizurraga. The artistic team includes Angela Weber Miller (Scenic Design), Michael McNamara (Lighting Design), Christopher Kriz (Sound Design), Rachel Lambert (Costume Design), Wendy Huber (Properties Design), John "Smooch" Medina (Projections Design), Rachel Flesher (Intimacy Design), with Amy Creuziger as Stage Manager and Sarah West as Production Assistant.
All performances of WOMEN IN JEOPARDY will take place at the Mayslake Peabody Estate, located at 1717 31st St., off Rt. 83, in Oak Brook. First Folio is easily accessible from the East-West Tollway (I-88) or the Stevenson Expressway (I-55). Free parking is available on the grounds. Preview tickets are $25. Regular priced tickets are $34 Wednesdays and Thursdays (seniors and students are $29) and $44 on Fridays through Sundays (seniors and students are $39). Three and four show subscriptions are available for $63-$115. Season subscriptions and individual tickets may be purchased by calling the box office at 630.986.8067 or online at www.firstfolio.org.
Photos courtesy of Heron Agency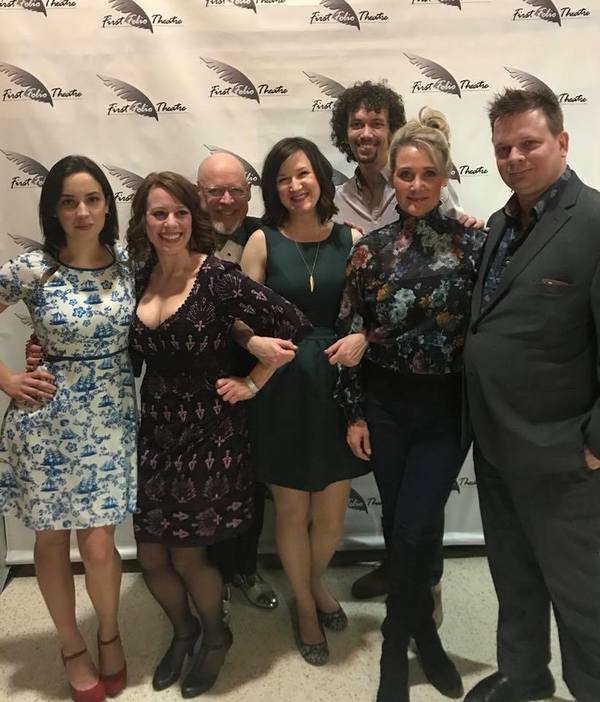 Hayley Burgess who stars as Amanda, Melanie Keller who stars as Liz, First Folio Theatre Co-Founder David Rice, Lydia Berger Gray who stars as Jo, Christopher Vizurraga who stars as Trenner, Amy Montgomery who stars as Mary and Joe Foust who stars as Jackson/Kirk at Opening Night of Women In Jeopardy

Cast of Women In Jeopardy at Opening Night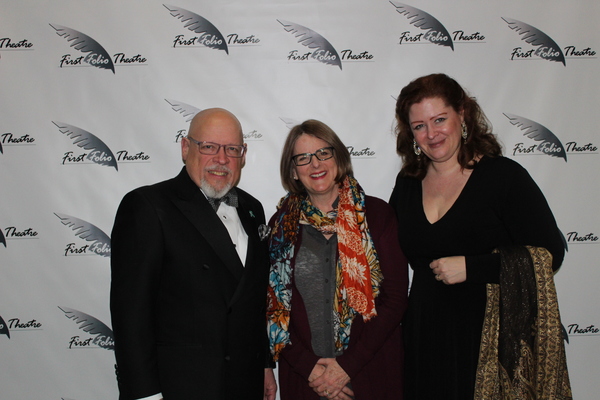 David Rice, First Folio Theatre Co-Founder, Wendy MacLeod, playwright, and Janice L. Blixt, director at Opening Night of Women In Jeopardy
Featured at the Theatre Shop
T-Shirts, Mugs, Phone Cases & More

More Hot Stories For You