Photo Flash: Sneak Peek at CLUED IN: AN IMPROVISED MURDER MYSTERY, Returning to Judy's Beat Lounge
The popular improvisers behind Clued-In: An Improvised Murder Mysteryare returning to Judy's Beat Lounge in the Second City Training Center Saturdays in June bringing back their thrilling and fast-paced "whodunit" in the style of some of the greatest mystery writers of our time.
Clued In: An Improvised Murder Mystery is one act long form show that aims to deliver the intrigue of Agatha Christie with the skills of some of Chicago's most notable genre improvisers. The show will be returning for a limited run performing every Saturday in June at 7:30 p.m. BroadwayWorld has a sneak peek below!
After getting a single suggestion from the audience, a cast of six professional comedians will designate a detective and create a tale of crime, secrets and scandals right before your eyes...but watch closely, the performers will keep track of facts, follow leads and come to a conclusion unlike any comedy experience you've seen before, all while using the tropes, character archetypes and influences of Agatha Christie and other defining detective genre devices.
Clued In: An Improvised Murder Mystery pulls from the same cast and creators of Hitch*Cocktails, named the Chicago Reader's "Best Improv Troupe" in 2016 which will be celebrating it's fifth anniversary in July at The Annoyance Theatre in Lakeview. The cast includes C.J. Tuor (UP Comedy Club, Second City Network), Cynthia Bangert (iO Theater Chicago), Caleb George (Hitch*Cocktails, Mission IMPROVable) and Bruce Phillips (Annoyance Theater, ComedySportz, Sideshow Theatre Company) among others.
Regular Run Saturdays June 3 - June 24 at 7:30 p.m. Tickets are $13 ($11 for students, and $7 for Second City Training Center students). Performances play Judy's Beat Lounge, Piper's Alley 230 W North Ave, Chicago, IL 60610.
Photo Credit: Tyler Davis

Jason Stockdale
,
Caleb George
,
Marybeth Kram
, C.J. Tuor,
Peter Cor
ey, and
Madelyn Murphy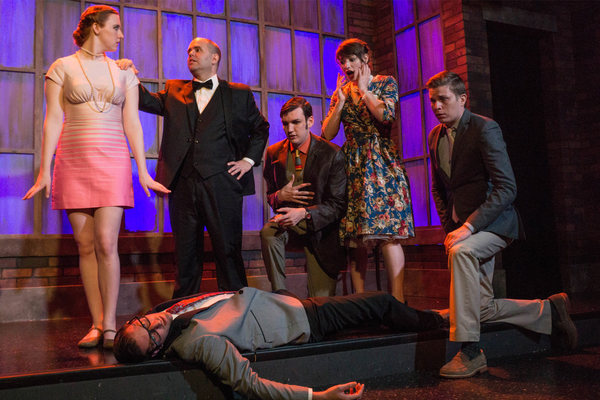 Marybeth Kram
,
Jason Stockdale
, C.J. Tuor,
Madelyn Murphy
,
Peter Cor
ey and (on ground)
Caleb George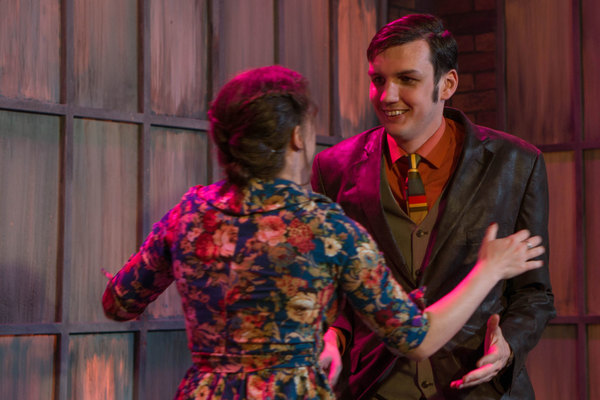 Madelyn Murphy
and C.J. Tuor
C.J. Tuor,
Marybeth Kram
,
Madelyn Murphy
, and
Tyler Davis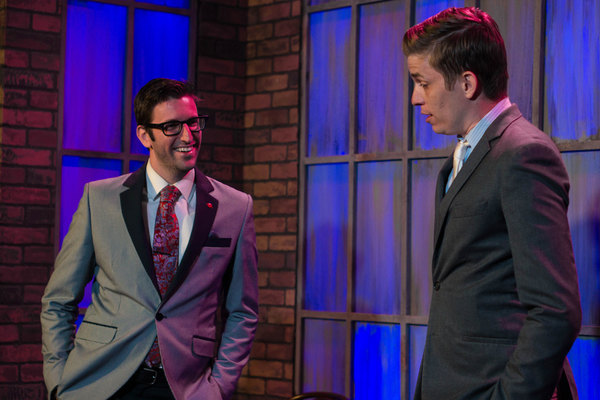 Caleb George
and
Peter Cor
ey