Photo Flash: Marriott Theatre's 42ND STREET
The song and tap extravaganza 42nd STREET previews March 30th, opens April 10th and runs through May 29th at the Marriott Theatre, 10 Marriott Drive, Lincolnshire, IL. The Broadway production of 42nd STREET won the Tony Award for Best Musical and Choreography in 1980, and Best Revival in 2001. The Marriott Theatre's production will feature Direction and Musical Staging by 2010 Jeff Award winner Rachel Rockwell, Choreography by 2010 Jeff Award winner Tammy Mader, with Musical Direction by multi-Jeff Award winner Doug Peck.
One of the longest running musicals in Broadway history, 42nd STREET is based on Busby Berkeley's 1933 movie that saved Warner Brothers studios from bankruptcy. Set during the Depression in New York, and considered the quintessential backstage musical, 42nd STREET tells the story of a starry-eyed young actress named Peggy Sawyer who leaves her Allentown home for a chance to audition for the new Julian Marsh musical about to open on Broadway. While she can't seem to stay in the good graces of the show's aging leading lady, Dorothy Brock, Peggy soon catches the eye of the well-known leading man Billy... and the famous director. On opening night, Ms. Brock breaks her ankle and panic spreads through the company as the show is doomed... until it is suggested that the recently fired Peggy take over the role. In only 36 hours, a star is born! With a book by Michael Stewart and Mark Bramble, music by Harry Warren and lyrics by Al Dubin, the memorable score includes We're in the Money, You're Getting to be a Habit With Me, Lullaby of Broadway, and of course, 42nd Street.
42nd STREET stars Broadway veteran Tom Galantich as Julian Marsh. Among his many credits, Galantich has been seen on Broadway in INTO THE WOODS, CITY OF ANGELS, THE BOYS FROM SYRACUSE, MAMA MIA!, DIRTY ROTTEN SCOUNDRELS, and BOEING, BOEING. He has also been seen in the major motion picture Julia and Julia. He is a graduate of Northwestern University and earned his Actors' Equity card at the Marriott Theatre. Kaitlyn Davidson makes her Marriott Theatre debut as Peggy Sawyer. She was most recently seen as Judy in WHITE CHRISTMAS with the Pioneer Theatre Company after appearing in the Actors' Fund production of THEY'RE PLAYING OUR SONG with Sutton Foster. She originated several roles in the World Premiere of the musical JOHNNY BASEBALL at The American Repertory Theatre.
42nd STREET also features Drew Humphrey as Billy Lawlor, Cathy Lord as Dorothy Brock, Andrew Lupp as Andy Lee, Nancy Voigts as Maggie Jones, Michael Weber as Bert Barry, Roger Mueller as Abner Dillon, Adam Pelty as Pat Denning, Ericka Mac as Annie, Dina DiCostanzo as Lorraine, Johanna Mckenzie Miller as Gladys, Melissa Zaremba as Phyllis/Dance Captain and ensemble members Gary Carlson, Matthew Crowle, Jenny Guse, Patrick Keefe, Ashton Napier, Katheryn Patton, Matt Raftery, Steven Spanopoulos, Richard Strimer, Tiffany Topol.
Lead Artistic Director Andy Hite heads the Artistic Team for 42nd STREET with Musical Direction by Doug Peck. Set Design is by Tom Ryan, Costume Design by Nancy Missimi, Lighting Design by Jesse Klug, Sound Design by Bob Gilmartin and Props Design by Sally Weiss. Patti Garwood conducts the Marriott Theatre Orchestra.
The performance schedule is Wednesdays at 1:00 p.m. and 8:00pm, Thursdays and Fridays at 8:00 p.m., Saturdays at 4:30 p.m. and 8:00 p.m., and Sundays at 1:00pm and 5:00 p.m. Ticket prices range from $41 to $49, plus tax and handling fees. Seniors and Students receive $5.00 off a full price theatre ticket on Wednesday 1:00pm, Saturday at 4:30 p.m. and Sundays at 1:00pm and 5:00pm. On Wednesday and Thursday evenings a limited number of Dinner and Theatre tickets are available for only $55.00 per person plus handling fees. Dinner is at King's Wharf Restaurant or the Fairfield Inn (based on dining availability). Free parking is available at all performances.
To reserve tickets with a major credit card, call the Marriott Theatre Box Office at 847.634.0200 or www.Ticketmaster.com. Visit www.MarriottTheatre.com for more information.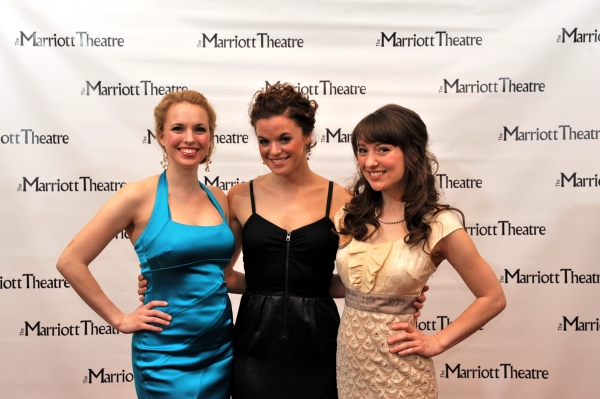 Jenny Guse, Ashton Napier, Tiffany Topol

Gary Carlson, Richard Strimer, Matthew Crowle

Drew Humphrey, Kaitlyn Davidson

Adam Pelty, Catherine Lord, Roger Mueller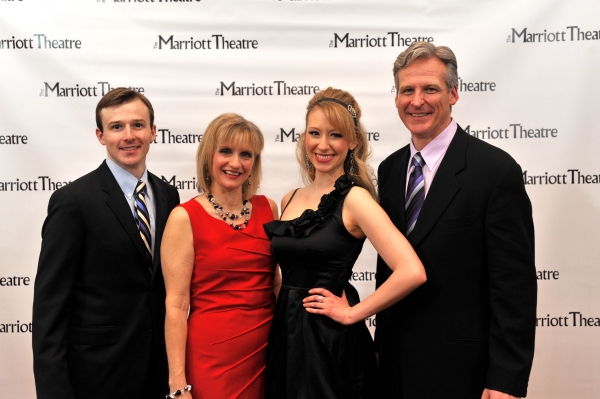 Drew Humphrey, Catherine Lord, Kaitlyn Davidson, Tom Galantich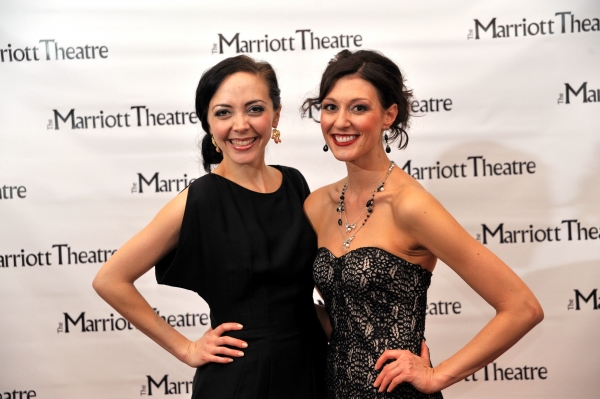 Dina DiCostanzo, Melissa Zaremba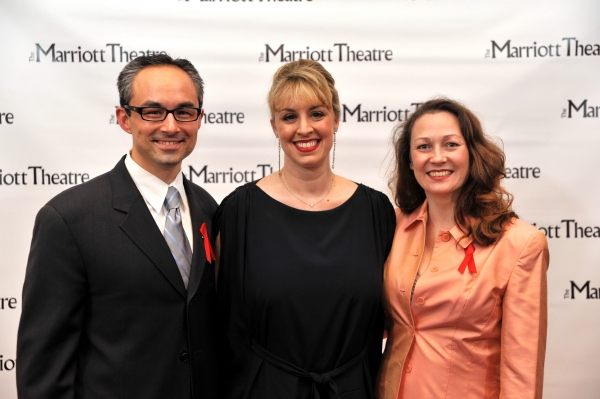 Andy Hite, Rachel Rockwell, Tammy Mader

Steven Spanopoulos, Patrick Keefe, Matt Raftery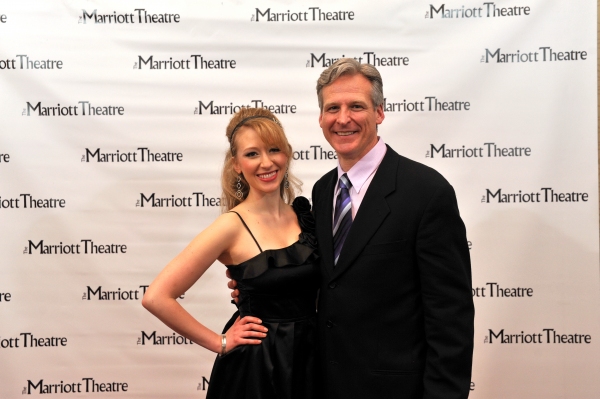 Kaitlyn Davidson, Tom Galantich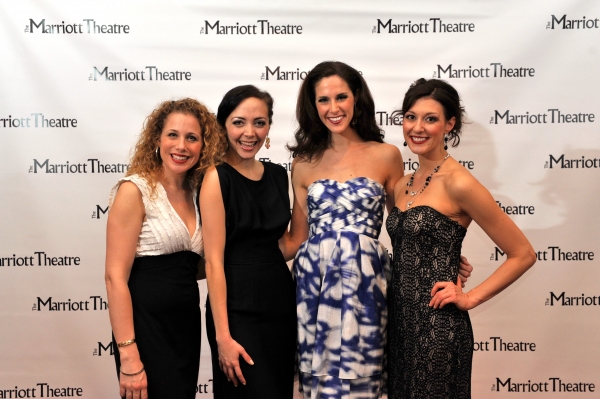 Johanna Mckenzie Miller, Dina DiCostanzo, Kathryn Patton, Melissa Zaremba