Photo Flash: Marriott Kicks Off Holiday Season With WHITE CHRISTMAS
The Marriott Theatre gets a head start on holiday cheer with its production of Irving Berlin's WHITE CHRISTMAS. This brand new musical will preview October 19th, open October 26th, and run through January 1, 2012 at The Marriott Theatre, 10 Marriott Drive, Lincolnshire, Illinois. The dazzling score accompanied by the timeless adaptation of the adored film makes for an uplifting production that is sure to be the highlight of this holiday season. This must-see production will be directed and choreographed by Marc Robin, with musical direction by Michael Mahler.
One of America's most beloved silver screen classics is now a brand new stage musical. WHITE CHRISTMAS begins when two former army buddies, turned Broadway song and dance men, follow a sister act booked at a lodge in Vermont. They soon discover that the lodge is owned by their former Army commander, General Waverly. However, with no snow and no customers, the General is nearly bankrupt. To save the lodge, the two acts team up and put on a show packed with Irving Berlin hits like "Blue Skies," Count Your Blessings," "I Love a Piano," and, of course, "White Christmas." Perfect for the entire family, Marriott audiences will dream of tree tops glistening and sleigh bells in the snow as WHITE CHRISTMAS celebrates this magical time of year.
WHITE CHRISTMAS stars Andy Lupp as Phil Davis, Rod Thomas as Bob Wallace, Tammy Mader as Judy Haynes, Stephanie Binetti as Betty Haynes, Alene Robertson as Martha Watson, David Lively as General Waverly, Bernie Yvon as Ralph Sheldrake, Michael Weber as Mike Nulty, Michael Lindner as Ezekiel Foster, Ericka Mac as Rita, Johanna Mckenzie Miller as Rhoda and Kate Wild and Madison Olszewski sharing the role of Susan Waverly. The ensemble includes Matthew Crowle, Adam Estes, Anne Gunn, Ashton Napier, Katheryn Patton, Matt Raftery, Buddy Reeder, Sam Rogers and Tiffany Topol.
Lead Artistic Director
Aaron Thielen
heads the Artistic Team for WHITE CHRISTMAS with Direction and Choreography by
Marc Robin
and Music Direction by
Michael Mahler
. Set Design is by
Tom Ryan
, Costume Design by Nancy Missimi, Lighting Design by
Diane Williams
, Sound Design by Bob Gilmartin and Props Design by Sally Weiss. Patti Garwood conducts the
Marriott Theatre
Orchestra.
The performance schedule is Wednesdays at 1:00 p.m. and 8:00pm, Thursdays and Fridays at 8:00 p.m., Saturdays at 4:30 p.m. and 8:00 p.m., and Sundays at 1:00pm and 5:00 p.m. Ticket prices range from $41 to $49, plus tax and handling fees. Seniors and Students receive $5.00 off a full price theatre ticket on Wednesday 1:00pm, Saturday at 4:30 p.m. and Sundays at 1:00pm and 5:00pm. On Wednesday and Thursday evenings a limited number of Dinner and Theatre tickets are available for only $55.00 per person plus handling fees. Dinner is at King's Wharf Restaurant or the Fairfield Inn (based on dining availability). Free parking is available at all performances. To reserve tickets with a major credit card, call the Marriott Theatre Box Office at 847.634.0200 or www.Ticketmaster.com. Visit www.MarriottTheatre.com for more information.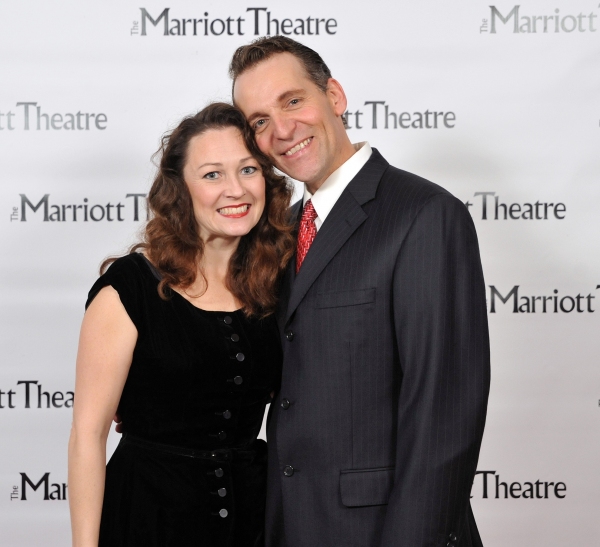 Tammy Mader and Andy Lupp

Rod Thomas and Stephanie Binetti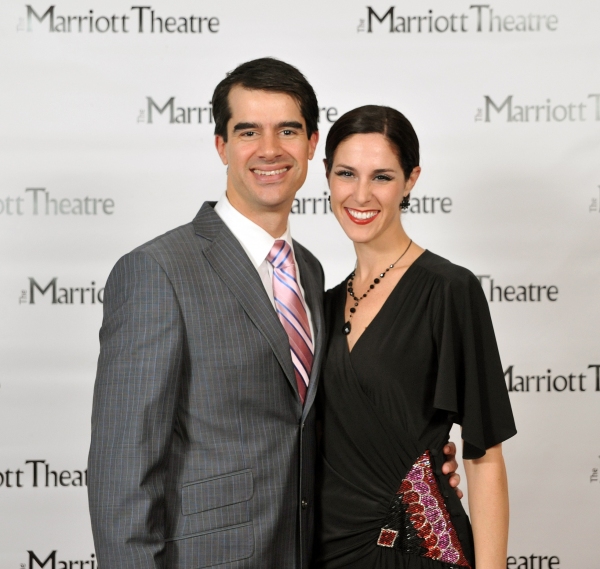 Rod Thomas and Katheryn Patton

Madison Olszewski, David Lively and Kate Wild

Tiffany Topol and Katheryn Patton

Johanna Mckenzie Miller, Anne Gunn, Ericka Mac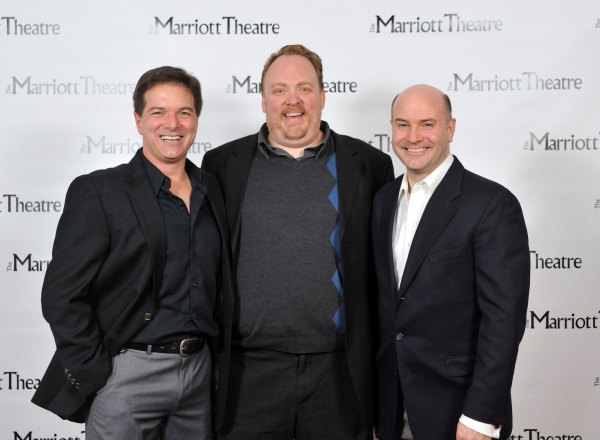 Bernie Yvon, Michael Aaron Lindner, Michael Weber

Ashton Napier and Buddy Reeder