Click Here for More Articles on LES MISERABLES
Photo Flash: 'Les Miserables' Marriott Theatre Opening Night
Marriott Theatre celebrated its opening night of their regional premiere production of Les Miserables. The reception benefited Season of Concern, the Chicagoland theatre community's fund raising effort in the fight against AIDS. Having established a national reputation for launching Broadway musicals into the regional market, The Marriott Theatre is one of only five theatres chosen to produce this epic musical post-Broadway.The sweeping tale of Les Miserables features a book by Alain Boublil and Claude-Michel Schönberg, lyrics by Herbert Kretzmer, and music by Claude-Michel Schönberg. Based on Victor Hugo's classic novel, Les Miserables travels through three turbulent decades of 19th century France. Full of romance, passion, suspense and humanity, it is the story of one man, the fugitive Jean Valjean, who is pitted against the self-righteous Inspector Javert in a lifelong struggle to evade capture. Les Miserables is the winner of over 50 international theater awards, including eight 1987 Tony Awards (two of which were for Best Musical and Best Score). The musical has been translated into 21 different languages, and has been seen by more than 51 million people worldwide. Les Miserables is directed by multiple Jeff Award-winner Dominic Missimi (The King & I, 1776, Funny Girl, A Funny Thing …Forum). Musical direction is by Brad Haak, who is currently the Music Director and Conductor of Mary Poppins on Broadway. Marriott has assembled a stellar cast led by John Cudia as Jean Valjean, Kathy Voytko as Fantine and Richard Todd Adams as Javert.

The performance schedule for Les Miserables is Wednesdays at 1:00 p.m. and 8:00 p.m., Thursdays and Fridays at 8:00 p.m., Saturdays at 2:30 p.m. and 8:00 p.m., and Sundays at 1:00 p.m. and 5:00 p.m.
Ticket prices are $45.00, excluding tax and handling fees. A $5.00 discount for students and seniors is valid for Wednesday matinees and both Sunday performances. With the purchase of a $55 ticket on Wednesdays or Thursdays, dinner is included at the King's Wharf Restaurant or the Fairfield Inn (based on dining availability). Dinners on Friday, Saturday and Sunday range from $32 - $43 per person (includes tax). Free parking is available at all performances. To reserve tickets with a major credit card, call the Marriott Theatre Box Office at 846-634-0200 or visit www.marriotttheatre.com.


l-r: John Cudia (Valjean), Kathy Voytko (Fantine) and Andy Hite (Artistic Director)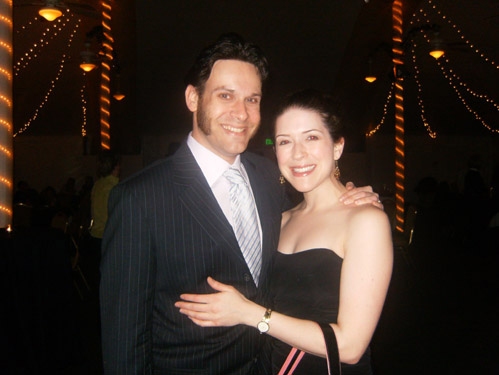 Richard Todd Adams (Javert) and Leah Horowitz (Cosette)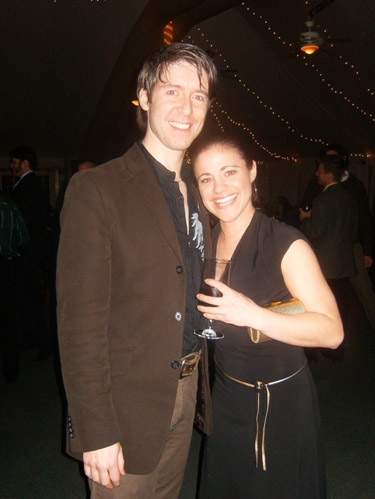 George Keating (Feuilly) and Anne Letscher (Eponine)

l-r: Arielle Dayan (Young Eponine), Will Higgins (Gavroche- shared), John Cudia (Valjean), Jonah Rawitz (Gavroche- shared) and Elianna Schnittman (Young Cosette)

Related Articles
From This Author BWW