Photo Flash: In Rehearsal for Steppenwolf for Young Adults' Production of Orwell's 1984
On the heels of a sold-out production of George Orwell's Animal Farm last season, Steppenwolf for Young Adults (SYA) begins the 2015/16 season with another Orwellian masterpiece, 1984. Adapted by Andrew White and directed by SYA Artistic and Educational Director Hallie Gordon, Orwell's 1984 receives a cutting-edge, multi-media production with projection design by Joseph A. Burke and photography direction by Joel Moorman. BroadwayWorld has a sneak peek at the company in rehearsal below!
Winston Smith works for the Ministry of Truth located in the nation of Oceania, part of a vast empire in a constant, shifting war against other superstates. Dissent is not tolerated (not even in thought), and Winston and his fellow citizens are under perpetual electronic surveillance by their ever-watchful ruler Big Brother. When Winston falls in love with a co-worker, their illegal affair pushes them to rebel and face the darkest and most dangerous corners of the regime. On the heels of last year's gripping Animal Farm, Steppenwolf for Young Adults presents Orwell's dystopian masterpiece in a multi-media production that is a haunting, shockingly timely look at a future that seems disturbingly present.
The 1984 cast of professional actors features Matthew Abraham as Young Winston, Atra Asdou as Julia, Lance Baker as O'Brien, Elizabeth Birnkrant as Syme and others, Manny Buckley asParsons and others, Dennis Grimes as Tillotson, Martin and others, Tyrone Phillips as Ampleforth and others and Adam Poss as Winston.
The production team for 1984 includes Collette Pollard (scenic design), Sally Dolembo (costume design), Amanda Clegg Lyon (lighting design), Andrew Rovner (sound design), Joseph A. Burke(projection design) and Ryan Bourque (fight choreography). Additional credits include: Jessamyn Fuller (casting), Deb Styer (stage manager) and Joel Moorman (director of photography).
George Orwell's 1984 runs October 21 - November 15, 2015; the press performance is on Saturday, October 24 at 3pm. Public performances are scheduled Friday at 7:30pm, Saturday at 3 and 7:30pm and Sunday at 3pm (except October 23). Single tickets ($20) are available through Audience Services (1650 N Halsted St), 312-335-1650 and steppenwolf.org. $15 tickets available with valid student I.D. Note: Student performances through November 15 have sold out; four student performances have been added through November 20. 1984 is recommended for ages 14 and up. The 1984 study guide created by SYA is available online.
Photo Credit: Joel Moorman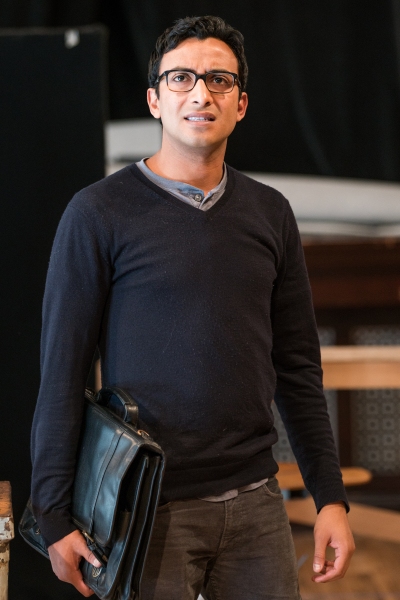 Adam Poss (Winston)

Manny Buckley (Parsons)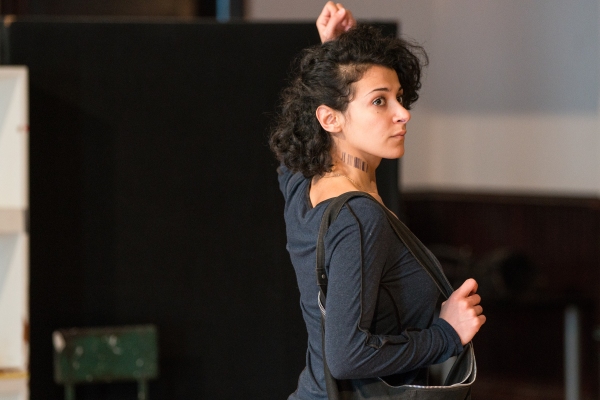 Atra Asdou (Julia)

Dennis William Grimes (Tillotson), Adam Poss (Winston), Elizabeth Birnkrant (Syme), and director Hallie Gordon

Matthew Abraham (Young Winston)

Lance Baker (O'Brien)

Tyrone Phillips (Ampleforth) and Manny Buckley (Parsons)

Dennis William Grimes (Tillotson)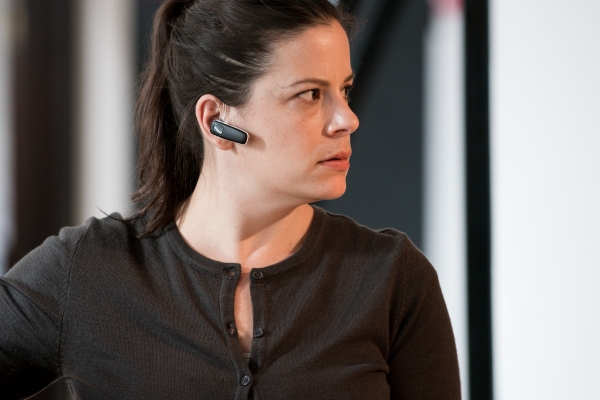 Elizabeth Birnkrant (Syme)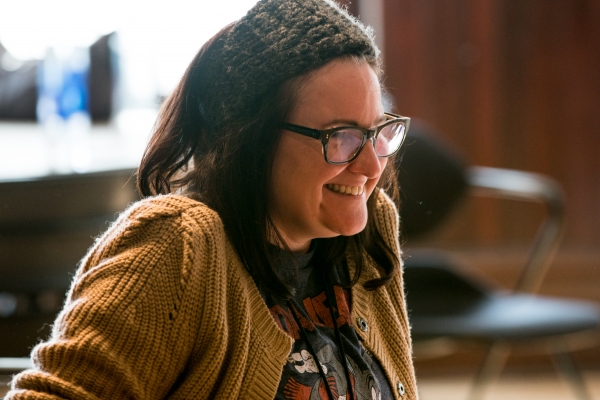 Director Hallie Gordon