Photo Flash: First Look at Steppenwolf's NEXT UP 2013 - THE INTERNATIONALIST, FAT PIG and THE DRUNKEN CITY
Performances begin in just five weeks for the third annual Next Up, continuing Steppenwolf Theatre Company's commitment to Chicago's next generation of theater artists. Next Up features three productions presented in rotating repertory, in collaboration with Northwestern University's MFA programs in Direction and Design. Next Up 2013 showcases the work of graduates of those programs with casts of professional Chicago actors-including nine alumni of the School at Steppenwolf: Fat Pig by Neil LaBute, directed by David Prete; The Drunken City by Adam Bock, directed by Johnny Michael DiResta; and The Internationalist by Anne Washburn, directed by Erin Murray. BroadwayWorld has a first look at all three prodcuctions below!
The directors and designers make their Steppenwolf debut under the mentorship of Steppenwolf staff and artists, including ensemble member
Anna D. Shapiro
, director Jessica Thebus, scenic designer
Todd Rosenthal
, costume designer Linda Roethke and lighting designer Joseph Appelt-all of whom are members of the Northwestern faculty-as well as Steppenwolf Associate Artistic Director
Erica Daniels
.
Steppenwolf Theatre Company's Third Annual Next Up:
Fat Pig
By Neil LaBute
Directed by David Prete
May 28 - June 16, 2013 in the Garage Theatre (1624 N Halsted St)
Fat Pig features Josh Bywater, Baize Buzan, Anne Joy and JJ Phillips.The creative team includes Chelsey Batson (scenic and costume design),Rebecca Barrett (lighting design), Kevin O'Donnell (sound design), Kathleen Petroziello (stage manager) and Brianna Parry (assistant stage manager).
How many insults can you hear before you have to stand up and defend the woman you love? Tom faces just that question when he falls for Helen, a bright, funny, sexy young woman who happens to be plus-sized-and then some. As Tom explains his new relationship to his shallow (although shockingly funny) co-workers, Fat Pig questions whether anyone can really see past the surface.
Director David Prete is excited to work at Steppenwolf Theatre Company again where he last assisted ensemble member Anna D. Shapiro on Three Sisters. David worked as a writer, actor and director in New York City for fifteen years before attending the MFA Directing program at Northwestern University. Chicago credits include Purple Heart and Jails, Hospitals & Hip-Hop (Northwestern University). He graduated from The New Actors Workshop where he studied with Mike Nichols, Paul Sills and George Morrison. He acted Off-Broadway and co-founded the Water Theatre Company in New York City. W.W. Norton published both his novels Say that to My Face (2003) and August and Then Some (2012). davidprete.com.
The Drunken City
By Adam Bock
Directed by Johnny Michael DiResta
May 29 - June 15, 2013 in the Garage Theatre (1624 N Halsted St)
The Drunken City features Audrey Francis, Emjoy Gavino, Andrew Goetten, Brian King, Darci Nalepa and Sean Parris. The creative team includes Yu Shibagaki (scenic designer), Stephanie Cluggish (costume design), Rebecca Barrett (lighting design), Kevin O'Donnell (sound design), Jonathan Nook(stage manager) and Mary Hungerford (assistant stage manager).
The sparkle of glittery pink cocktails lures three brides-to-be into the city for an epic bar crawl. After a stirring encounter with a handsome stranger, the evening takes a surreal turn that threatens the very future they came to celebrate. In the ups and downs of modern love, sometimes what looks like a drunken party foul might actually be a new beginning.
Director Johnny DiResta focuses on new play development and theater for social justice. Recent credits include Yellowface, Lyle the Crocodile, The Romeo and Juliet Project, The Glass Menagerie, The Normal Heart (Northwestern University); The Insurgents (New Dramatists), Favorites (Rising Phoenix Rep); A Crack in the Canvas, Bisexuality is for Teenagers, Watching the Thunder (MCC Theater); and Back to Society (Abrons Arts Center). Johnny has assistant directed Skylight (Court Theatre); The Verona Project (American Music Theater Project); Judgment Day (Bard Summerscape); and Killers and Other Family (Rattlestick Playwrights Theater). John was the producer of the MCC Theater Youth Company from 2007 until 2010, and is also a teaching artist and writer.
The Internationalist
Directed by Erin Murray
May 30 - June 16, 2013 in the Garage Theatre (1624 N Halsted St)
The Internationalist features Tony Bozzuto, Amy J. Carle, Andrew Carter, John Gray, Nicholas Harazin and Kelly O'Sullivan. The creative team includes Stephanie Cluggish (scenic designer), Chelsey Batson (costume design), Rebecca Barrett (lighting design), Kevin O'Donnell (sound design),Michelle Medvin (stage manager) and Jennifer McClendon (assistant stage manager).
Lowell, an American on a business trip abroad, is met at the airport by a beautiful colleague. They spend the night together and he thinks he's in one of those great American movies with travel, romance, adventure and life-changing experience. The next day at the office he discovers that he's actually in one of those foreign films where nothing is as it seems, there is no moral, and most importantly: no subtitles.
Director Erin Murray is honored to be making her directorial debut at Steppenwolf Theatre Company. Northwestern credits include Dark at the Top of the Stairs, All My Sons (Assistant Director) and How to End Poverty in 90 Minutes. In addition to being the staff director at Opera Theatre Company in Dublin, other Dublin credits include Mozart's Bastien and Bastienne (Associate Director, Irish National Tour); Hedwig and the Angry Inch (Best Production at the Speigeltent, Dublin Fringe, 2005); The Glory of Living (Dublin Tour); and 4.48 Psychosis (The Samuel Beckett Theatre). Seattle credits include The Tempest, Two Gentlemen of Verona (Short Shakes at Seattle Shakespeare Company, Centre House Theatre at the Seattle Center); and The Merchant of Venice (Assistant Director, Centre House Theatre at the Seattle Center). Erin received her BA from Trinity College Dublin. erinmurraydirects.com.
Next Up performances are May 28 - June 16. 2013 (press performances are June 1 at 1, 5 and 8pm) in the Garage Theatre (1624 N Halsted St). Tickets ($20) are on sale now. For additional information, visit steppenwolf.org?.
Photo Credits: Michael Brosilow (The Internationalist, Drunken City) and Joel Moorman (Fat Pig)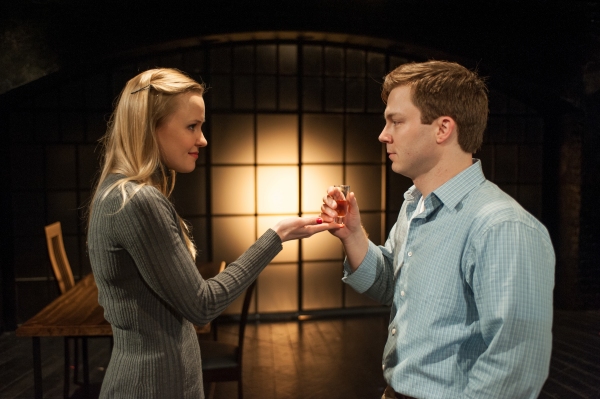 Sara (Kelly Oâ€Sullivan) and Lowell (Nicholas Harazin) in The Internationalist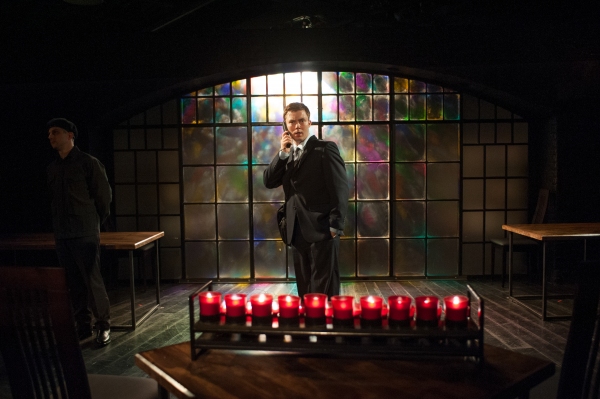 Lowell (Nicholas Harazin) in The Internationalist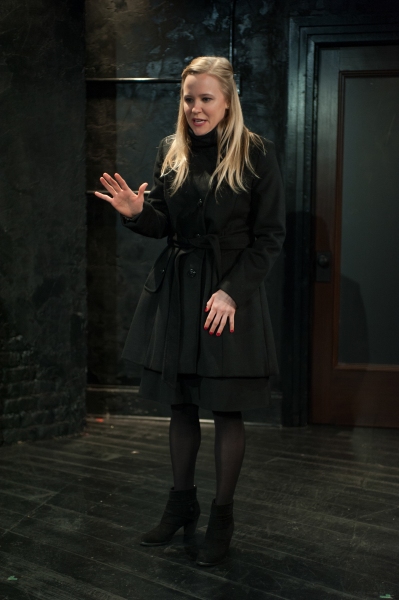 Sara (Kelly Oâ€Sullivan) in The Internationalist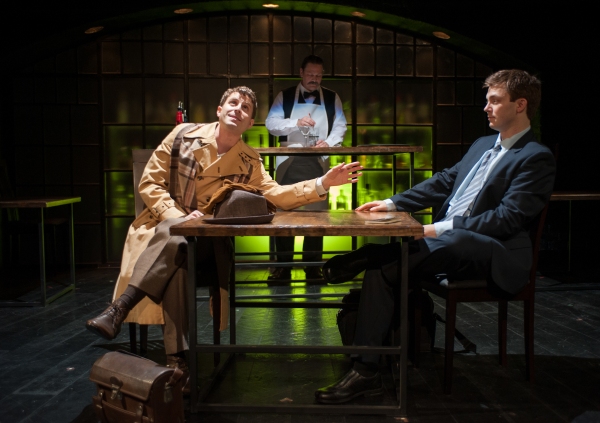 Paul (Andrew Carter) and Lowell (Nicholas Harazin) in The Internationalist

James (John Gray), Lowell (Nicholas Harazin) and Irene (Amy J. Carle) in The Internationalist

Sara (Kelly Oâ€Sullivan) and Nicol (Tony Bozzuto) in The Internationalist

Director David Prete in rehearsal for Fat Pig

Anne Joy and Josh Bywater in rehearsal for Fat Pig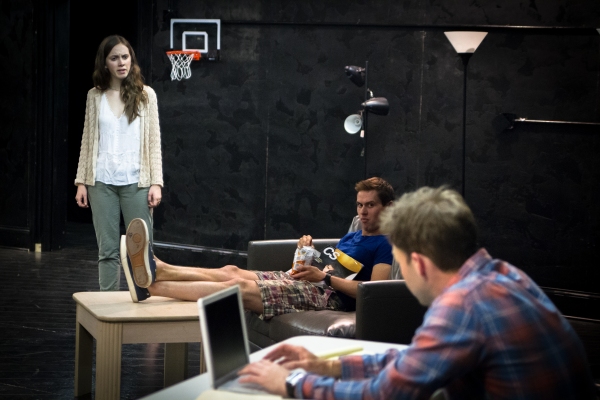 Baize Buzan, JJ Phillips and Josh Bywater in rehearsal for Fat Pig

Josh Bywater in rehearsal for Fat Pig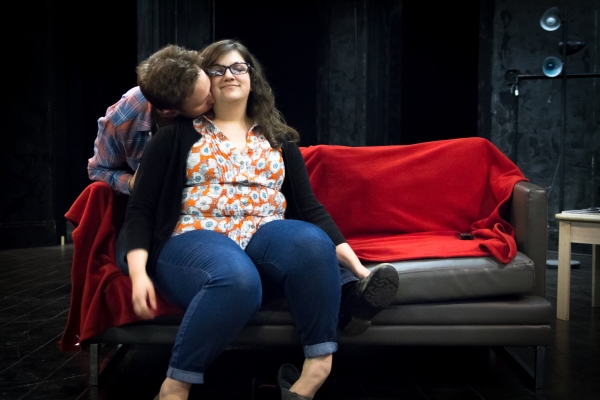 Josh Bywater and Anne Joy in rehearsal for Fat Pig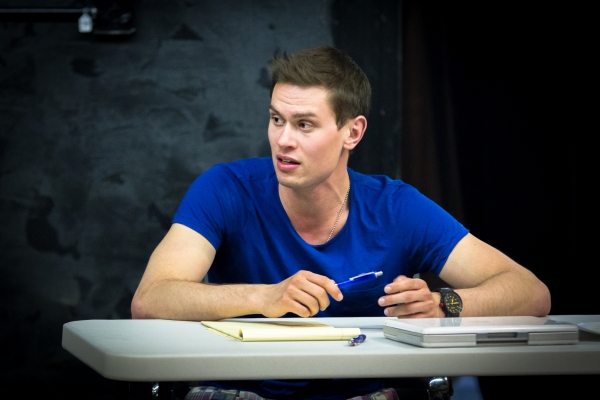 JJ Phillips in rehearsal for Fat Pig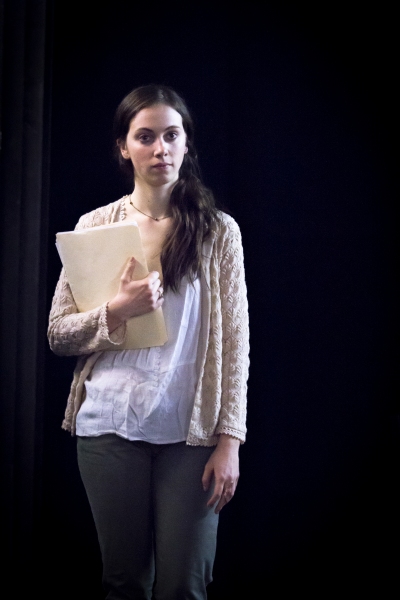 Baize Buzan in rehearsal for Fat Pig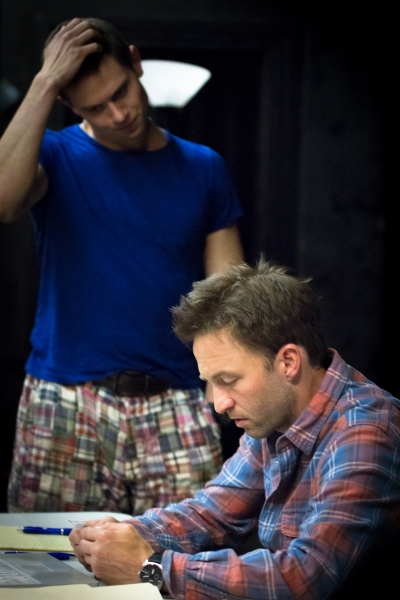 JJ Phillips and Josh Bywater in rehearsal for Fat Pig

Melissa (Audrey Francis), Eddie (Andrew Goetten), Linda (Emjoy Gavino), Marnie (Darci Nalepa) and Frank (Brian King) in The Drunken City

Frank (Brian King) and Marnie (Darci Nalepa) in The Drunken City

Frank (Brian King), Marnie (Darci Nalepa), Melissa (Audrey Francis) and Linda (Emjoy Gavino) in The Drunken City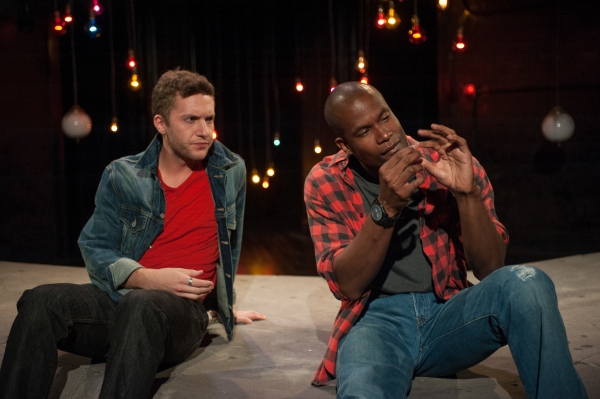 Eddie (Andrew Goetten) and Bob (Sean Parris) in The Drunken City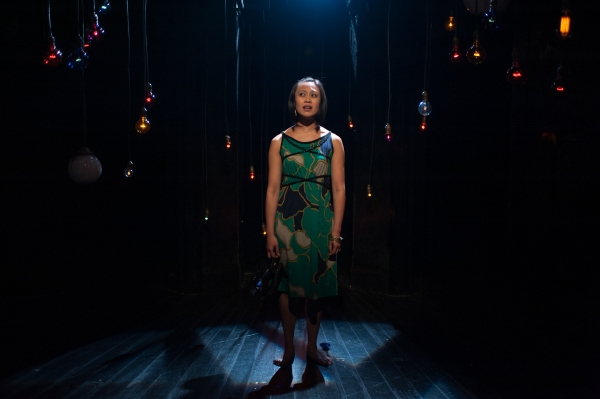 Linda (Emjoy Gavino) in The Drunken City

More Hot Stories For You