Photo Flash: First Look at Quest Theatre Ensemble's MALES ORDER BRIDES
Quest Theatre Ensemble offers a deep dish of melodrama with Males Order Brides or Big Harry Deals Scandalous Scheme, directed by James T. Scott III. The show is currently playing at The Blue Theater on the campus of St. Gregory the Great Church, at 1609 West Gregory (Gregory and Ashland). Check out photos from the production below!
Shifty lawyer Big Harry Deal thinks he has hatched the perfect scheme to make a quick buck. By hiring actress Starr Billings to trick four unsuspecting potential grooms into false wedlock, Harry can make his move, luring the four hopeless saps into a mine on their wedding night and blowing them up, leaving Starr the beneficiary and himself as a swindling profiteer. What Harry doesn't anticipate is the possibility that true love conquers all and when good vs. bad, the bad doesn't stand a chance. Audience members are invited to bring their rowdy attitudes and talk back, boo, hiss, and throw popcorn to support their hero and bash the villain!
James T. Scott III (Production Director) returns to Quest once again, having previously designed sets for Into the Woods and The People's History of the United States. James has designed shows from New York to Nebraska, and is currently putting the final touches on his second book, This Book is Not Free: But Our Theatre Should Be.
Billy St. John (Playwright) Billy St. John fell in love with theatre when he made his stage debut at 14 in a community theatre production of Medea. His involvement began with acting, then shifted to directing, and — eventually — playwright. The Clarksville, Tennessee, native earned his Bachelor of Science degree in Secondary Education with majors in English and Speech/Theatre, then received a Master of Arts degree in TV/Film. He taught school for 10 years before becoming a community theatre director at Ft. Campbell, Kentucky, for 17. It was while working at Ft. Campbell that Billy wrote his first play an audience-participation murder mystery, which he directed at the Soldier Show Center on post. The audience response was so enthusiastic, he decided to submit the play to publishers. It was accepted, and with its publication in 1990, Billy became a professional playwright. To date, Billy St. John has written more than 50 plays, many of which are available through Pioneer Drama Service. They include comedies, mystery-comedies, and melodramas. Billy enjoys travel and attending plays. Billy always likes to hear from groups that have produced his plays.
The cast of Males Order Brides or Big Harry Deals Scandalous Scheme includes: Jason Bowen (Big Harry Deal) who is a founding member of Quest Theatre Ensemble and been seen in productions including Barnum, The Wizard of Oz, The Drunkard and A Kiss From Alexander (Jeff nominated); Keith Cavanaugh (Grubby Shurtz) who has worked with the Shedd Aquarium, Bailiwick, Theatre-Hikes, and Awesome 80's Prom; Laura Deger (Tiara Diamond) who has performed with Caffeine Theatre, Chicago Opera Vanguard, Factory Theater, and Fury Theater; Grant M. Johnson (Lucky Betts) who has performed with Cincinnati's This Ain't Real Theatre Co.; Jason Nykiel (Forrest Green) who has worked with Remy Bumppo, Navy Pier, Pride Films and Plays and Project 891; Bruce Phillips (C.D. Nichols) who has performed with Second City, The Annoyance Theater and iO; Jacqueline Salamack (Calico Shurtz) who has worked with Explore Theater and TelloFilm; Kieran Welsh-Phillips (Starr Billings) who has performed with First Folio, Circle Theatre and Bruised Orange; and Lisa Witmer (Trinket LaGlitz) who has worked with Chemically Imbalanced Comedy Theater.
The Males Order Brides or Big Harry Deals Scandalous Scheme staff includes: Nick Rupard (Scenic Designer and Bell Ringer), Jana Anderson (Costume Designer), Mike Nardulli (Lighting Designer), Jason Bowen (Production Manager), Emma England (Stage Manager), Julie Taylor (Scenic Artist) and Sydney Sorrell (Assistant Stage Manager).
Tickets and information are available at www.questensemble.org.
Photos courtesy Quest Theatre Ensemble.


Jason Bowen

Jason Bowen and Jacqueline Salamack

Jason Bowen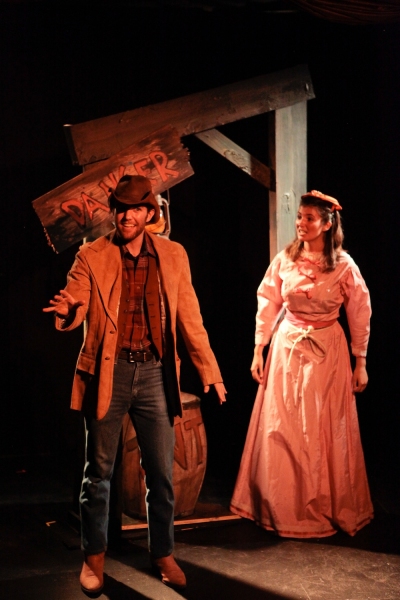 Jason Nykiel and Jacqueline Salamack

Jason Nykiel, Laura Deger, Lisa Witmner and Jacqueline Salamack

Kieran Welsh-Phillips and Bruce Phillips

Kieran Welsh-Phillips and Grant M. Johnson

Kieran Welsh-Phillips and Keith Cavanaugh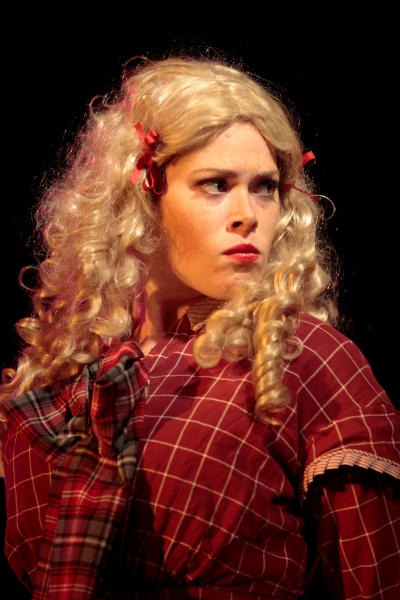 Kieran Welsh-Phillips

Laura Deger, Bruce Phillips and Keith Cavanaugh

The Cast of MALES ORDER BRIDES

Related Articles View More Chicago

Stories

Shows
More Hot Stories For You